The 2019 pandemic transformed how shoppers and fashion merchants shop dramatically. E-commerce businesses and online purchasing have become the standard since the Pandemic, especially for fashion realtors who experienced the most transformation.
Before the Pandemic, fashion retail shoppers worried about hygiene at the physical stores. After COVID-19 spread worldwide, it became more restrictive. Henceforward, the market for Virtual Fitting Rooms rose. Upgraded websites invited shoppers to buy fashion and clothes online. As fashion retailers seek practical solutions, e-commerce businesses have made virtual fitting rooms necessary.
But you might ask what virtual fitting rooms are. How can they benefit your online fashion business? And why is it inescapable to use virtual fitting room software like Robosize to enhance your sales and revenue as a retail e-commerce business?
Well, we can answer all those questions and more in this article.
What is a Virtual Fitting Room?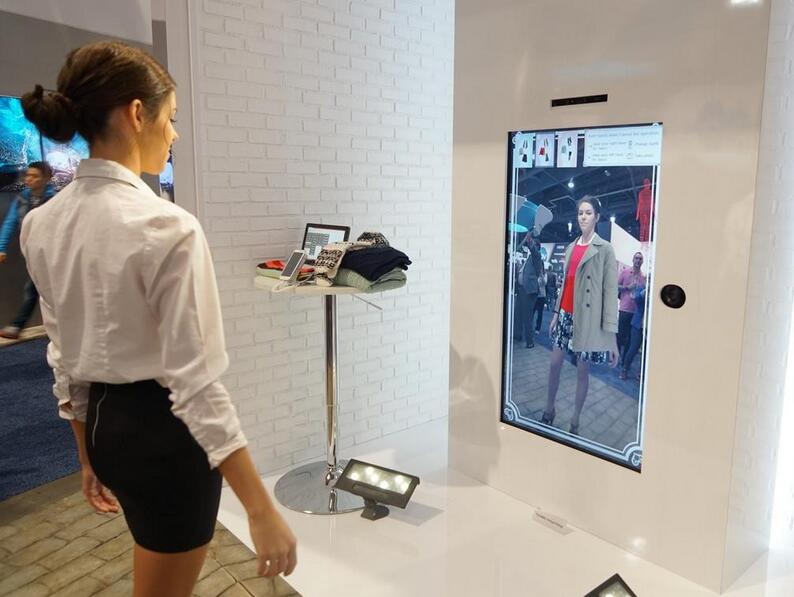 First off, let's start with what a virtual fitting room is. A virtual dressing room is technically an online changing room. That serves the same purpose as a physical fitting room for trying out clothes and outfits. The virtual try-on software allows users to virtually try on their chosen garments and see how they will look on their figure without wearing the costumes.
The best part about this Augmented Reality or AR Fitting Room is that the person can try on the clothes and evaluate every feature, color, style, and form of their own body shape, figure, and size virtually and digitally.
Why was Virtual Fitting Rooms Invented?
You might wonder why virtual fitting rooms were invented in the first place. Online shopping spawned virtual fitting rooms in the 2010s. However, the invention's success in 2022 was due to more than just shops offering online shopping, as listed below:
Online Purchases Causing Loss and No Gain because they are not driving sales, and websites are not user-friendly, accessible, or enticing enough for buyers. Which, if solved, could boost sales value by 20%.
Shoppers Looking for Pleasant Online Experiences within the retailer's websites hope for a smooth shopping experience. 97% of buyers abandon browsing the site due to inconveniences in the user interface.
Finding The Perfect Outfit is the central dilemma for most shoppers who wish to find the right size, style, features, color, and flattering design when choosing clothes online. 35% of the time, product sizing causes purchasers to stop buying.
Extreme Return Rates are one of the most significant and destructive issues for any fashion brand, whether e-commerce or a physical business. Retail Customer problems with not finding the right fit cause over 52% of the returns. That turns into massive budget losses for retailers.
Hygiene and Health Problems pre and post Pandemic have remained an issue for retailers. Issues like; contaminations on clothes, infections passed on due to people trying outfits, and even ruining clothes due to traces of makeup or sweat all result in losses and negative impacts for the retailers.
Covid-19 and An Online Centric E-commerce Fashion Industry were the other reasons virtual dressing rooms became a big deal. The fashion industry's need for virtual fitting rooms and their advantages became undeniably necessary for retailers.
Virtual fitting rooms are the most innovative and cutting-edge software that partially satisfies fashion businesses and consumers.
In the meantime, companies such as Robosize have fully addressed this concern by developing extensive software that enables purchasers of all shapes and sizes to select and try on their outfits online while also receiving individualized sizing advice. Robosize's Virtual Fitting Room for E-commerce, Fashion, and Apparel Retailers ensures success and improved sales.
The Types of Virtual Fitting Rooms.
Presently, several virtual try-on services are available. Artificial intelligence (AI), computer vision (CV), and augmented reality (AR) are often combined. However, not all solutions offer the same results or have the same impact on the customer's total satisfaction.
1. 3D Rendering and Human Figurines for Virtual Try-Ons
Some approaches center on giving consumers a detailed 3D rendering of a brand's items in diverse sizes and shapes. Then, customers can see how the garments look on a computerized mannequin with a figure close to their own (by selecting weight and height, for example).
Others use a similar strategy but provide clients with a selection of physically distinct human models to represent their needs. These methods assist the buyer in visualizing the item on their body. Yet, they ignore that no two people are the same size, which may deter shoppers and make the experience unpleasant due to self-esteem.
2. Augmented Reality Software for AR Virtual Dressing Rooms
In other tactics, companies use Augmented Reality (AR) software. A customer's mobile device may display a digital representation of a garment superimposed on their body through self-taken selfies. But garment sizes may still be wrong and sit unnaturally on the body, making the outfit look unflattering.
3. AR and 3D Fitting Room Software Combined into One Virtual Fitting Room Tech
Customers want more than a garment's appearance shown online. They want a virtual trying-on room that simulates a physical store. 71% of purchasers seeking new experiences dislike dressing up a mannequin or other generic figure as if it were themselves. Instead, they prefer virtual try-on facilities that match their size.
Accordingly, Robosize has developed a more sophisticated virtual changing room. The buyer can better grasp how the item will look on them by using an AR Fitting Room and 3D Fitting using real-time selfies. Robosize's 3D Fitting room matches a person's figure with the exact size recommendation exclusive to the person.
Virtual Fitting Rooms and Companies That Utilized Them.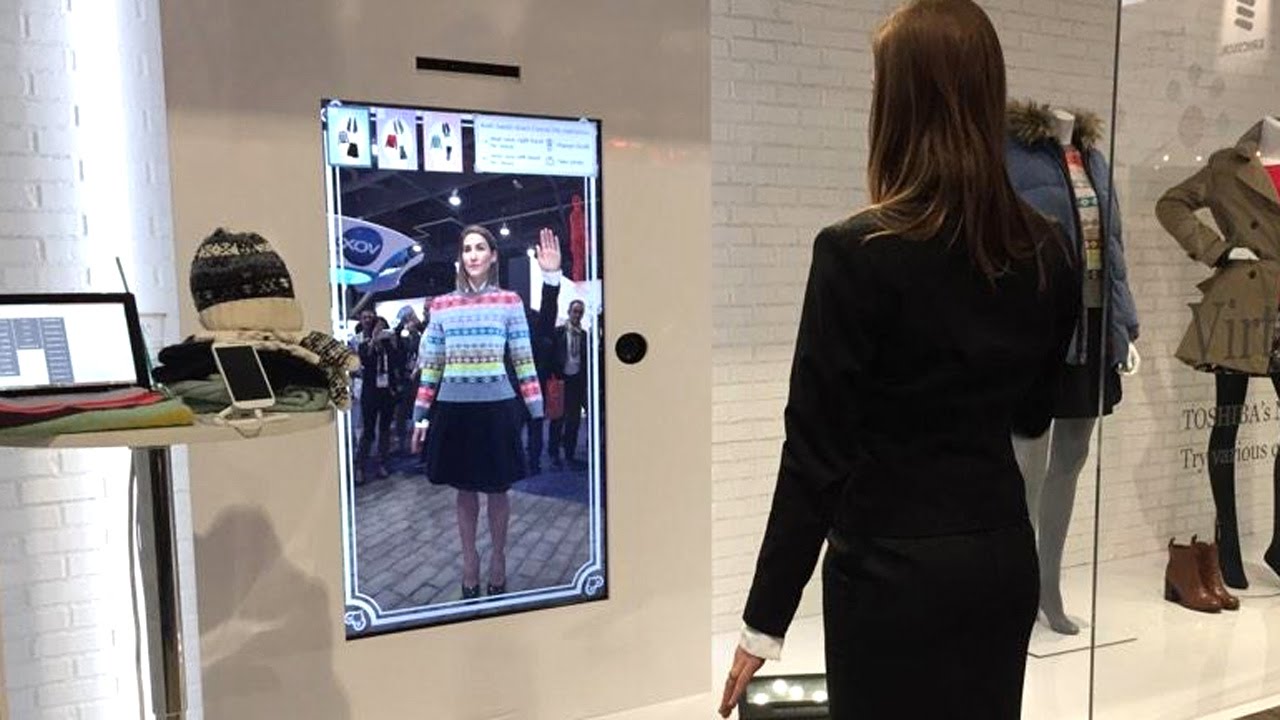 Since 2010, virtual dressing rooms have been accessible. But the industry has only just boomed to a massive capital forcing big brands to invest. Online companies that use virtual fitting rooms include:
Virtual Fitting Rooms on The Brand's Website
Gucci – Introduced an augmented reality dressing lens on Snapchat in 2020 that allowed users to virtually try on sneakers. In addition, Gucci incorporated a "Shop Now" button that pushed sales to their website and enticed shoppers.
Walmart – Is another brand that includes virtual changing rooms for its online buyers for ease of choice.
ASOS and Adidas – Used the software for virtual dressing rooms on their website to allow customers to dress according to their liking without being present in the store.
GAP – Uses a 3D avatar tactic as a virtual try-on room instead, and though not as exclusive to buyers, it does help users make a more pleasant choice regarding their purchase.
However, the growing popularity of virtual fitting rooms has opened new possibilities, including in-store virtual dressing rooms.
Virtual Fitting Rooms In-Store and On-Site.
Yes, you have heard right. Virtual fitting rooms are not just limited to online sites anymore. Companies like Ralph Lauren have incorporated virtual dressing rooms into their in-store and on-site shopping experience.
Ralph Lauren pioneered virtual fitting rooms by adding mirrors with cameras and RFID technology. The store employs virtual technology in their in-store fitting rooms to:
Track the product being tried in the fitting room.
Present product details and available sizes and colors.
Constant assistance and customer service
Fashion input and ideas to customers
Brand Data collection regarding sizing and product popularities.
Ralph Lauren claims that these revolutionary virtual mirrors in their fitting rooms have enhanced client interactions by 90%.
Why are Virtual Fitting and Changing Rooms for E-commerce Businesses a Fashion Retailer's Guide to Success?
Before adding a virtual changing room to their online platform, a fashion store, an e-commerce firm, or an apparel retailer may consider the benefits and downsides. Thus, we are here to break it down.
The Drawbacks to Having Virtual Try-On Rooms
We are starting with the drawback that may deter an organization from embracing virtual fitting rooms. Because we believe these drawbacks are minor compared to the benefits of Three-Dimensional and AR Fitting Rooms. Especially since they have a solution:
Expenses: A virtual fitting room may cost more than a retailer needs. But Robosize solves this problem with affordable packages starting at 5 USD per style.
Marketing Expenses and Resources: Some may be hesitant to adopt new software within an established company model. Since firms, employees, and clients may require financial investment to learn the technology.
However, Robosize has innovated a solution to remedy this drawback. Robosize is the newest and most updated comprehensive virtual fitting room software since it is easy to set up and use. It's simple to navigate for retailers and shoppers regardless of their expertise.
Continuing Expenditures: Some Virtual Changing Room firms have substantial ongoing costs after signing up. Robosize wants to make fashion inclusive, sustainable, and fun for your shoppers. But we can't do that without having your back asa fashion e-commerce firm and store. Hence, we created the most economical monthly plans that retailers can also customize.
The Benefits of Virtual Changing Rooms for E-commerce Fashion Retail Businesses.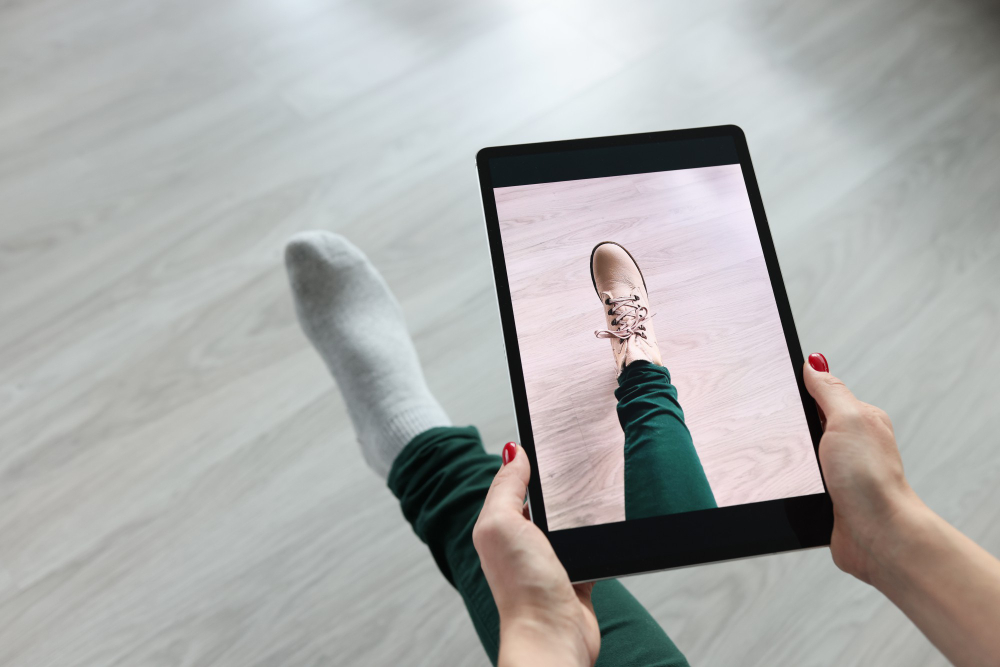 Since the Pandemic, consumers' attitudes toward purchasing and internet technologies have altered. Fashion clients look for more accessible and convenient tactics to complete their online experiences.
If you're still not sure whether a virtual dressing room on your fashion retail business online platform would help you succeed or not, here are the detailed benefits of how the software could lead to your success:
1. Online Purchases Causing Loss and No Gain
No e-commerce business opens an online store expecting losses. Buyers avoid shopping online because they're afraid of buying clothes that don't fit or suit them. This results in Retailers losing money on the website. Without online sales, the retailer will have to pay for website management without a return on investment, making the websites unfeasible.
Meanwhile, the COVID-19 Pandemic also crippled the fashion and apparel industries. Consumer behavior changes caused most to fail or downsize. Virtual dressing rooms might drastically boost sales, incomes, and ROIs. However, virtual fitting rooms could drive sales, enhance revenues, and increase ROIs melodramatically to make websites feasible. Mainly because Online Try-On rooms provide safe, convenient, and less time-consuming online shopping experiences
Unsurprisingly, according to statistics, organizations that implemented virtual changing rooms quadrupled retailer sales. It also added 20% to every e-commerce sale value.
2. Shoppers Looking for Pleasant Online Experiences.
Customers are shopping more online and exhausting retail e-commerce enterprises for improved experiences. Online user interfaces discourage 97% of shoppers due to inconvenience. Online fashion buyers are looking for:
Pleasant and smoother online shopping experience,
Easy access to e-commerce websites,
User-friendly online user interface and technologies, and
Effortless shopping experience when choosing outfits.
Thus, virtual fitting rooms make shopping websites more user-friendly, functional, and accessible. At the same time, they are offering diverse, inclusive, and sustainable experiences to website visitors.
3. Novelty Using Virtual Fitting Room Software
Sadly, online purchasing is losing its charm. Retailers must find ways to delight customers. To compete with online businesses, retailers must examine how to offer customers something unique.
Additionally, because the risk of the Pandemic still poses a danger to disrupting companies' return to their physical locations, online fitting rooms could be massively beneficial. You might earn an outstanding reputation and edge among shoppers and competitors by offering an exciting virtual dressing room experience.
Virtual fitting rooms are expected to be worth $6.8 billion by 2025 and 12.97 billion by 2028, which both are a significant increase from the 2019 value of $3 million.
4. 3D Fitting Rooms Providing Valuable Business Insights.
Another benefit to 3D Fitting rooms is the information they store and their substantially valuable business advantage. The virtual locker rooms collect customer data and applying these insights can boost your retail business.
For instance, you may find that many of your customers have the same body proportions. If so, you may want to stock that size exclusively or buy extra of it every time you restock. Your virtual changing room can collect email addresses for consumer satisfaction polls and surveys.
5. Tempting the Casual Browser
AR Fitting rooms can encourage online window shoppers to make a purchase. 88% of shoppers research online before buying, and 49% think mobile devices have changed their purchasing habits. Virtual fitting rooms can entice "casual browsers" in fashion e-commerce towards a sale.
Casual browsers will be drawn to exclusive, welcoming, precise, helpful, and interactive virtual dressing room features with an intuitive user interface. Tempting the casual browser is a fantastic sales strategy since shoppers spend a higher value when shopping online.
6. Virtual Try-on Reduce Massive Item Returns.
One of the most destructive problems for e-commerce businesses and fashion retailers with a website is the excessive return rates. Returns cost money, hygiene issues, and product losses. Virtual changing rooms are ideal for clothing and footwear, the most exchanged products. Product returns are usually due to damage but having the goods not "match the description" is the second most common reason.
Traditional stores return much less than online ones. 20% of online purchases are returned, compared to 9% of in-store purchases. What's the primary cause? The sizing is off. Outfits and apparel being too-small cause 30% of online returns, while 22% of clothes are too big.
Virtual fitting rooms reduce and eliminate returns, improving return management costs and expenses—Robosize a virtual try-on room with innovative size recommendation software that could reduce item returns. Robosize lets consumers see the product "in real life" and decide if the description and sizing are accurate before committing to a purchase, reducing returns.
7. Developing A Positive Reputation and Brand Image
Context Consulting revealed that 50% of millennials prefer spending more but using better, innovatively convenient technologies while shopping online. Your e-commerce website's virtual fitting room will make your organization seem more innovative and customer-focused than your competition. In addition, Creative activities, combined with a cutting-edge marketing strategy, boost brand image, reputation, and sale growth. Thus, building a successful e-commerce fashion business branding.
8. Search For the Perfect Outfit.
One of the main reasons customers draw back from online purchases is not being able to visualize the outfit on their physique. Size concerns deter 35% of buyers. Retailers were able to help customers find the right size, style, features, color, and fit via virtual changing rooms. For example, at Robosize, clientele will receive personalized outfit sizing and body recommendations in 3D and AR dressing rooms.
9. Security, Comfort, Hygiene, and Health
After the Pandemic, comfortable, secure, and hygienic fitting methods are the top priority. Sixty-five percent of women and fifty-four percent of men no longer feel comfortable in fitting rooms. Contaminations on shoppers' garments are a significant worry. So, fashion retailers are reconsidering having changing rooms in their physical stores.
Today, retailers like Ralph Lauren are turning to tech-driven dressing rooms to replace the real fitting room experience. Online shopping will increase due to this trend. Virtual fitting rooms can replace physical shopping by providing maximum security, comfort, and health. Meanwhile, 3D and AR Fitting Rooms like Robosize could help customers enjoy online shopping as much as physical experiences that may no longer feel the same.
10. Shopping For Intimate Wear
When buying intimate clothing, comfort, hygiene, and health are the primary concerns. Intimate wear for men and women, whether shopped physically or online, is non-returnable and cannot be tried on.
Expressly, multiple persons trying intimate apparel could spread sexual and serious health infections. Technically, using virtual fitting rooms is the only solution when purchasing intimate wear that is the right size, fit, and design.
11. Shopping For Someone Else
Another significant aspect of AR Fitting Rooms with 3D software is the concept of shopping for family and friends. Their size isn't necessary. You can use the software to find the right size and garments for someone by answering a few questions and uploading a photo. Virtual changing rooms simplify shopping for kids, husbands, family, and friends. Online try-on software could guarantee their sizing.
12. Fostering Customer Interactions
Virtual fitting rooms for e-commerce and fashion retail stores are more than just sizing software. They allow you to communicate with customers. You could improve customer service without meeting customers. Finally, consumer interactions build trust and brand loyalty, resulting in generating sales.
Virtual Fitting Room Companies
After weighing the merits and downsides of a virtual try-on changing room on your website, you may start considering software providers. There are many firms to research. Robosize, introduced in October 2022, aims to provide retailers and customers with the most advanced and comprehensive virtual fitting room software. It is easy to utilize with a user-friendly, inclusive, sustainable, and fun interface.
Robosize The Virtual Fitting Room Company to Choose
Robosize, with innovative and intelligent sizing recommendation compatibility, 3D rendering, and AR Fitting room software, is the latest software in the market. Robosize is the complete solution to virtual fitting rooms. It has addressed the customers' issues and concerns. Robosize created an interface that allows users to easily visualize the outfits with the perfect size depending on their actual figures through a few simple questions.
Robosize is inclusive software that benefits both the customer and the fashion and apparel e-commerce and business retailer. Robosize responds to the purchasers' needs through a simple user interface and friendly software while increasing the fashion retailer's sales and revenue.
How Does Virtual Fitting Rooms on Robosize Work?
The Virtual Fitting Room on Robosize is an extended version of all the AR Fitting Room Software in the market. It is easy to use and utilize for both retailers and their customers via four simple steps below:
Customers answer a few simple questions, including their:

Height

Weight, and

Age

Then, for the software to better understand the user's proportions, they will be asked to select the closest body shapes, illustrations, and figures to their own body.
Then the purchaser will take a selfie using their webcam or handheld device.
Now they can see their exact size and how the clothes will look on them in mere seconds.
Through a couple of simple steps, the buyer would have identified the best size and clothes without ever having to wear the clothes physically.
How Much Does Applying Virtual Fitting Rooms by Robosize Cost?
As mentioned, one of the downsides of augmented reality fitting rooms and 3D virtual try-on interfaces is the expense to the online clothing business. However, this is not the case with Robosize. Robosize caters to the varying demands of the retail, garment, and fashion sectors by offering flexible pricing:
Ranging from $5 per style,
$100 for the most basic plan, and
$450 per month for the most comprehensive, and
other enterprise pricing that you can customize to your needs.
Keeping up a Virtual Fitting Room may seem like it would take a considerable chunk of change from an online clothing store's budget. Yet, Robosize is the most complete, operative, and cutting-edge Virtual dressing room software and is far more affordable than any industry virtual dressing room provider.
The Use of Virtual Fitting Rooms for E-commerce Businesses Is a Fashion Retailer's Guide to Success.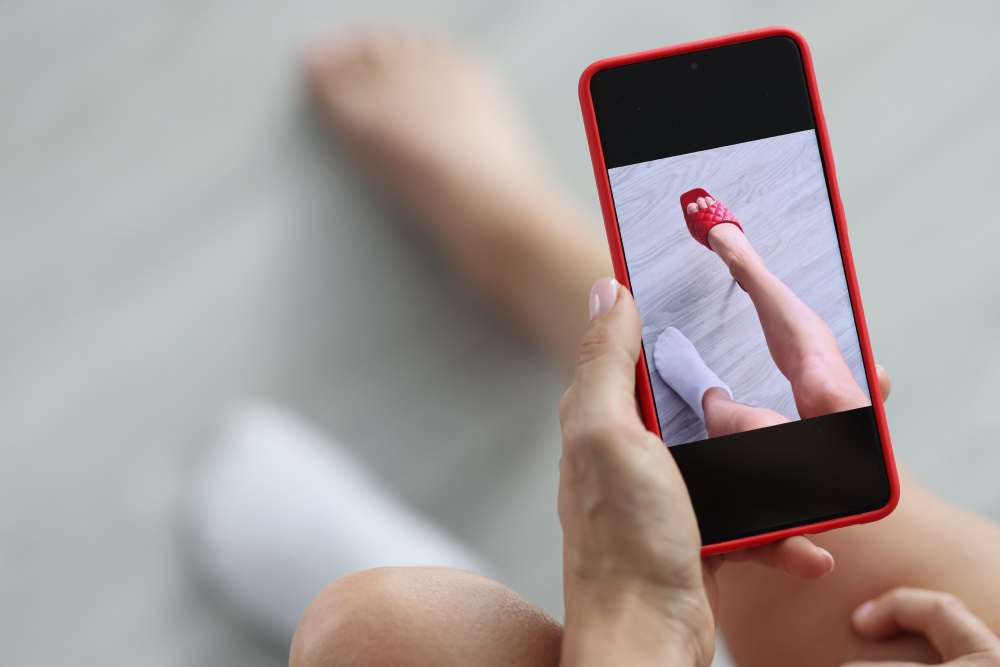 In a worldwide environment where e-commerce, businesses, and fashion shops are rising in number on the Internet, the industry is becoming more competitive. Any fashion retailer is required to play their cards well and remain ahead of the competition.
Henceforth, the significance of utilizing Virtual changing and fitting rooms for your e-commerce operations. Utilizing virtual fitting rooms as a ground-breaking, cutting-edge, and attractive option would charm customers to your website and result in profitable sales. Suppose you are a vendor seeking to;
Increase Your Online Purchases, Revenues, and ROIs.
Enhance Pleasant Online Experiences,
Create Novelty for Your Website to Stand Out,
Gain Valuable Business Insight,
Tempt Casual Browsers Towards a Sale,
Use Virtual Try-on Rooms to Reduce Massive Item Returns,
Develop A Positive Reputation and Brand Image,
Help Customers Search for The Perfect Outfit,
Ensure Security, Comfort, Hygiene, and Health Is Maintained,
Make Shopping for Intimate Wear Easy,
Help Users Shop for Someone Else, and
Foster Customer Interactions Using Virtual Fitting Rooms.
Then it would be best if you utilized software as comprehensive as Robosize. Software like Robosize provides sizing, styling, and sophistication through its AR Virtual Fitting Room Software. Robosize is software created for e-commerce businesses in the fashion industry to guide retailers toward ultimate success this 2022.