One of the most significant issues threatening profit margins in the fashion and apparel industries is the consumer's return rate. Returns in the fashion industry are a plague that could strike off the fashion e-commerce or trading company.
Invading profit margins, assaulting return on investments, and reducing conversion rates will dramatically violate a business's success rate.
Meanwhile, with the increase in online shopping, this business evil called returns has sky-rocketed, creating a more significant drama for fashion and apparel retailers. In response to this bleak portrait, businesses are looking for a solution to learning "How to Reduce Returns in the E-Commerce Fashion Industry."
Fashion Industry Return Rates
To understand how detrimental return rates are for the fashion industry, we must outline the collective statistics concerning e-commerce clothing and apparel stores.
Returns in the fashion industry are an expected part of this business. The case for any retailer, whether they are in fashion or otherwise. But, because the fashion industry has the highest return rates, the issue must be considered and resolved to minimize its impact on the retailer.
The Mind staggering Statistics in E-commerce Return Rate Trends
Based on the 2022 statistics, these are some key e-commerce return rate demographics that any retailer in the fashion business must consider.
In 2022 the average return rate for online purchases was 18.1% which is a whooping increase from 2019's.
The 11% return rate in 2020 was another 70% increase compared to 2019. And later, this percentage doubled in 2021 to 22%.
Even though, until July 2022, return rates have stayed at 18.1%. This statistic is expected to change by December 2022 to more than 28%.
Only 49% of retailers offer free shipping for returns.
Meanwhile, 30% of shoppers intentionally overbuy to return the products later.
Only in 2021, retailers lost 218 billion dollars due to e-commerce returns.
The above figure is expected to rise to 713 billion dollars by the end of 2022.
64.2% of total returns are reasoned as "Items not being matched to the description."
Return In Fashion and The Statistics in E-commerce That Matters
There are a couple of statistics specific to fashion and apparel e-commerce return rate statistics. These figures have a dramatic effect on businesses. Particularly if you wish to have a successful fashion store physically and online. These return rates are as follows:
Apparel and Fashion Industry Return Rates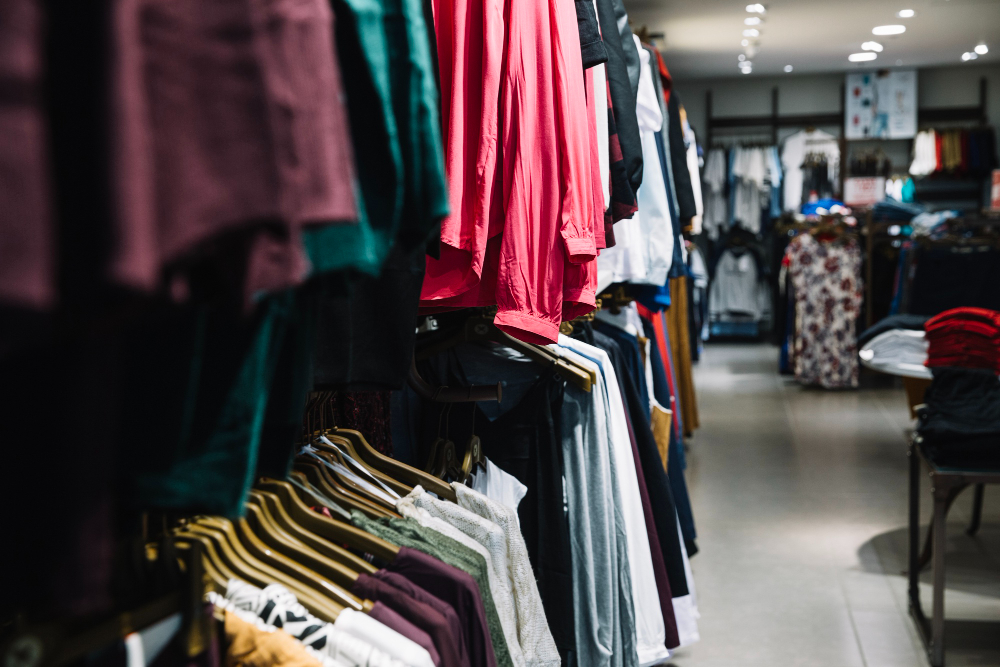 50% of "expensive" products in the fashion industry are returned. On the other hand, 30% of purchases made during the holidays also get returned in early January. Making January the highest e-commerce return month for fashion retailers.
But what is staggering is that consumer behavior shows that the fashion industry's return is much higher than other merchandise or industry. For instance, over 50% of return rates are for apparel. Apparel includes clothes, shoes, and accessories.
As the highest-ranking industry returns in fashion retail, 26% is designated to clothing returns. This statistic makes clothing the highest product piece returned. Simultaneously shoes are a close second highest with a product return rate of 18%.
Overall, it may seem overwhelming when we put together all these statistics. But certain fashion companies have reported data that provide a promising solution for the e-commerce fashion industry which we will soon mention.
Why Reduce Returns in Fashion Retail and E-commerce Businesses?
Despite these statistics, you may wonder why fashion retail and e-commerce businesses should reduce returns. We'll explain!
Although any e-commerce business or retail store is expected to have a 10% return rate, over 60% return rates mean the e-commerce, or the retailer is on the brink of failure. Thus, understanding clothing and apparel return rates is crucial.
Although some retailers accept high returns as part of fashion sales, the above statistics are unacceptable for a successful business.
Fashion retailers must reduce returns for two main reasons.
Apparel and Clothing Return Being Written Off and Thrown Away
The main reason you should reduce return rates is for your own profits. More than 50% of return rates belong to the fashion and apparel industries. As one of the highest percentages of returns, it is apparent that only 50% of clothing and apparel items returned are resold.
Otherwise, the other 50 percent of apparel and clothing returned would have to be written off and sent to landfills. Making the return process a colossal loss of profit and expenses for the fashion industry.
Global Pollution Due to Apparel and Clothing Return
Furthermore, the high percentage of clothing and apparel returns dispensed has made the fashion industry the second-ranking world polluter. This one aspect has cost businesses 550 billion Dollars annually. However, the most significant impact is on our environment.
So, by learning to reduce returns in the fashion industry, we would not only have a positive impact on the fashion trade, but also it could reduce global pollution. Everyone is responsible for global warming and pollution elimination to implement change for future generations.
E-commerce Fashion Industries Promising Statistics
The statistics above may seem unwelcoming for any fashion retailer, but while every industry is looking for its own specific solution, fashion stores have chosen one that shows promising results.
Shopify Fashion has reported a reassuring 40% decrease in merchandise returns due to the incorporation of Augmented Reality (AR) and 3D virtual dressing rooms.
SeekXR also saw a 25% return decrease thanks to AR fitting rooms. Based on figures, virtual fitting rooms and three-dimensional visualizations have drastically improved the consumer's experience. In turn, they have also reduced returns in fashion retail online sales.
But to consider this solution or any other solution for reducing returns in the e-commerce fashion industry, we must first break down the reasons behind these returns.
By understanding consumer behaviors, we can outline the solution in precise detail.
E-commerce Return Reasons
The reason behind fashion and apparel e-commerce return rates is both related to the consumer and the retailer. We have listed a couple of reasons that play a massive role in making unsustainable fashion e-commerce industry and unjustifiable return rates:
1. Flaws, Damages, and Defects
It can be challenging for online shoppers to judge the quality of an item of clothing before buying it. Goods with loose threads, cheap materials, or obvious manufacturing flaws often get sent back to the manufacturer. At times seventy-nine percent of Yopto's return customers are unhappy with the product's quality.
In 5% of cases, whether the garment size fits or not, the buyer will return the clothes if the clothing has flaws, damages, or defects. If they feel dissatisfied with the quality, they will opt to buy, whether bought online or in-store.
2. Excessive Expectations Due to Poor Description
Customers frequently complain that their received clothes do not live up to the quality promised in the product description, the photos shown, or both.
Products that are not as described are the second leading cause of high return rates in online shopping. This excessive expectation is created due to poor descriptions of the product.
Even though we can make this the shopper's fault for having unnecessary expectations, we could also relate this to the retailer.
As a retailer, we are enhancing their excessive or flawed expectations by not providing suitable product descriptions, photos, and three-dimensional media. Thus, it's important to provide the right media and information to give the buyer a better idea before purchasing.
3. Indecisive Shopper Changing Their Mind
Consumers frequently back out of purchases because they change their minds. Once a customer buys a piece of clothing online or in-store, what seemed like the perfect fit, color, or design may become an eyesore. Particularly since the hype of making the purchase would be gone, they will look at the outfit in a new light.
Similarly, psychologically many people feel remorse after making a purchase. Based on WWD Statistics, more people in the United States (77%) have had buyer's remorse after purchasing an article of clothing. This percentage is 25% higher than any other merchandise grouping. For the same reason, this has resulted in 12% returns in fashion retail due to buyers changing their minds.
4. Unsuitable Fittings
70% of returns in the fashion and apparel retail industry are due to unsuitable fittings.
90% of women and 67% of men struggle to find clothes that are the right fit for their figures.
When consumers make clothing returns, 30% say the size is too small, and 22% say the size is too large. Resulting in 70% of total returns in apparel and clothing return.
Consequently, this has become a considerable challenge for apparel and fashion manufacturers because the money spent for managing a return is three times as high as delivering the item to the consumer.
As mentioned, half of the returns can never be sold, so they are lost since they get thrown away. This costs the manufacturers money, resources, and time, which is irreversible.
5. Style
8% of the return in the fashion industry is due to the poor illustration of a garment's style.
Customers not being able to imagine themselves in a piece of clothing put them off from buying. This enhances their return once they wear the clothes at home upon making the purchase online. So, helping customers visualize the style would be a pivotal tactic for reducing returns in fashion retail.
6. Accommodating Return Policies
Merchants widely believe that providing clients with a hassle-free returns policy is critical to retaining their business. With 49% of consumers acknowledging that return policies affect where they buy, it's clear that consumers have become used to the flexibility given by easy and free returns.
These policies entice consumers to return an item for little to no reason. 18% of returns are with the reasoning as "Not Specified," which could be primarily because of accommodating return policies.
7. Bracket Clothes Shopping
Bracketing is when shoppers make online purchases of various garments, apparel, or clothes in multiple colors, sizes, styles, and looks to try them at home before returning the ones they do not want. Customers spend a large amount of money to return them later, and this is because of accommodating return policies.
Some statistics report that 38 percent of customers have been "more confident in returning online purchases" due to the COVID-19 pandemic-related retail closures.
How To Reduce Returns in Fashion E-commerce Industries?
Today with innovative technologies and the knowledge of return management, retailers don't have to settle for clothing and apparel e-commerce return rates. Using these best practices solutions, they can change the negative bottom lines and figures through sustainable solutions.
The solutions outlined can help you reduce returns in fashion e-commerce, decrease costs spent for apparel and clothing returns, and increase retailer profits while enhancing customer experience and satisfaction.
1. Enhance Product Imagery
Most returns are due to poor descriptions, quality inconsistency, excessive expectations, and change of mind. So, enhancing product imagery could solve all those problems by giving clear images, details, and style specifics.
You will reduce excessive expectations and give the shopper a fundamental outlook of what to expect, reducing the clothing and apparel return rate.
2. Provide Exact Sizing Recommendations
Though this may seem impossible in e-commerce fashion stores and online websites, there are trending technologies that provide detailed information and exact size recommendations to their users—diminishing clothing returns due to inappropriate sizing.
3. Add Video Visualization
Another way of creating clear descriptions and realistic expectations for your consumers is by using product videos. Product videos not reduce returns in fashion e-commerce but also enhance conversion figures and profits for your brand by giving clear visualizations.
4. Don't Disregard Delivery
40% of negative reviews are due to late deliveries. So, minimize delivery time by reducing purchase processes for customers. Or find a delivery provider that works efficiently for the most satisfactory response from consumers. They are more likely to return a product if they no longer require it due to late delivery.
5. Never Neglect Packaging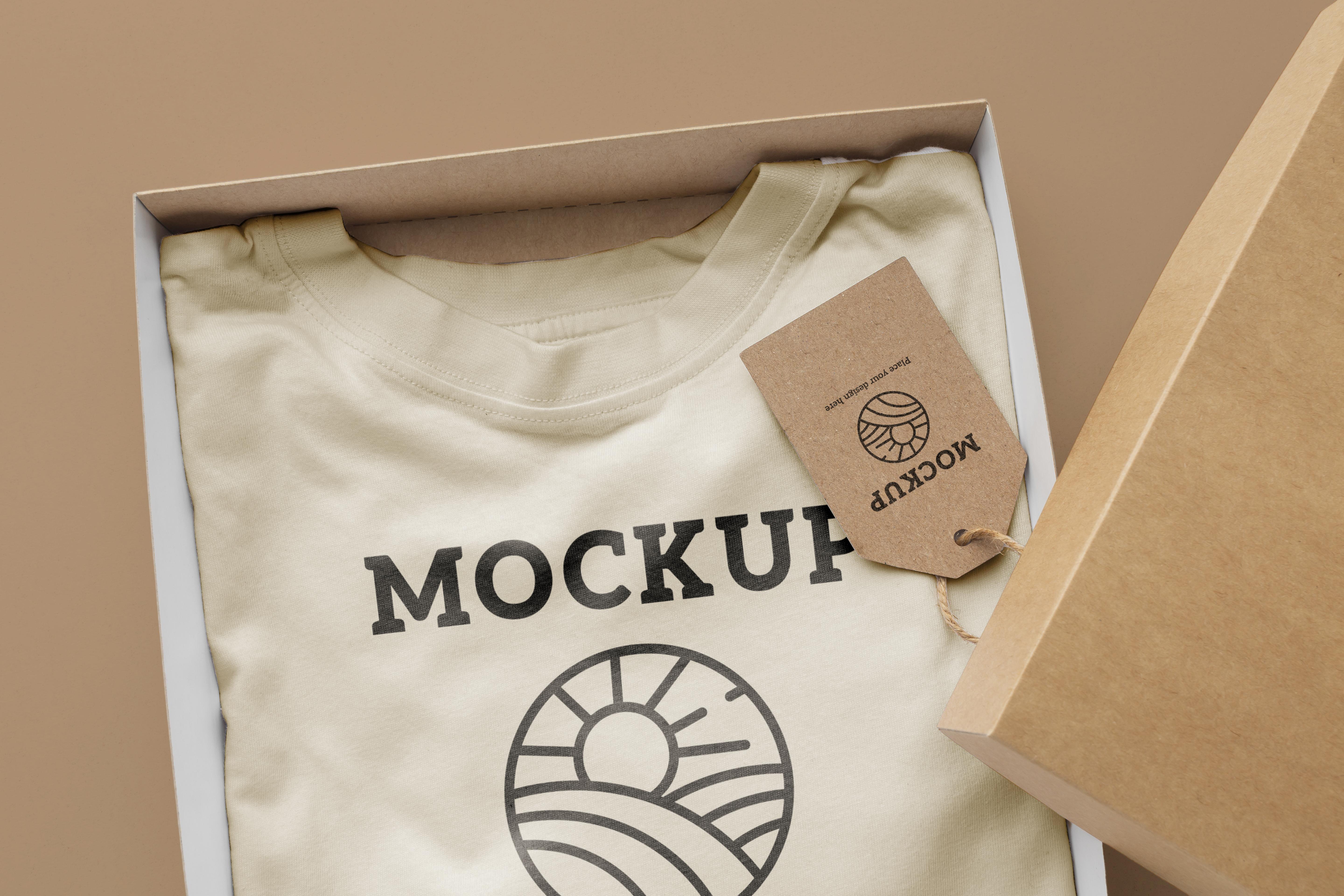 The top reasons for returns are damages, flaws, and defects. Some of these happen during packaging or because of inappropriate packing options. So don't neglect packaging by applying poor wrapping or putting assorted products within one bundle.
Always remember that packages packed inappropriately are more likely to be damaged after delivery and returned by the buyer.
6. Use a Customer Database
Utilize a Customer Database that gives you direct input from your shoppers on what they like regarding the patterns, styles, designs, sizes, and colors. Map their consumer behavior for better choices regarding your e-commerce fashion retail representation. This way, you could ultimately reduce returns in the fashion industry.
7. Improve Customer Service and Support
Positive customer service and support don't require the business to be willing to return any item. You could enhance your customer service and support by choosing an innovative technology.
By using intelligent software, you could provide them with enough information before their purchase to create a pleasant shopping experience while reducing returns.
8. Use Satisfaction Emails Post Purchase
Use Post Purchase emails to reduce returns and eliminate customer dissatisfaction. Make them enthusiastic about their purchase by giving them statistics and reviews of other people who have also bought the same item and liked it.
9. Create Trust, Loyalty, and Devotion
Use effective, user-friendly, and innovative technologies and software to make your consumers' experience on your website easy and pleasant. Don't rush them for returns, don't offer them material that is dissimilar to their order, and finally, communicate and interact with your customers.
All this will create trust, loyalty, and devotion from your customers towards your retail brand, reducing customer returns and enhancing profits and sales.
10. Create a User-friendly website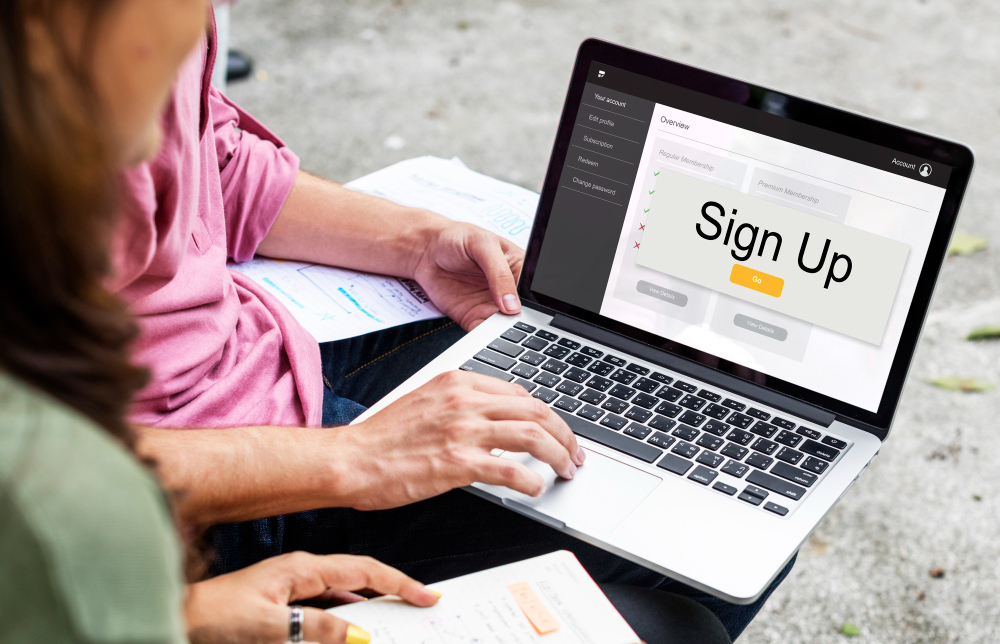 Creating a user-friendly website can entice shoppers to consider browsing your website and making purchases with total reassurance. With innovative software additions and technology inclusions on your website, you could reduce return rates by more than half.
Virtual Fitting Room Solution; an Essential to Success.
The above solutions may seem complicated and costly for e-commerce and business retailers. But we have a resolution that incorporates all of the above without you having to utilize them on your website separately.
This resolution is the best and most comprehensive since it incorporates all the solutions above in one. Virtual fitting rooms and 3D and AR Dressing rooms could give your shopper countless benefits. Companies like Robosize have innovated a fashion trend that now offers an all-inclusive and wide-ranging solution to the issue of returns in fashion and apparel e-commerce businesses.
Through using the Robosize Virtual Fitting Room solution, you would be able to get access to essential criteria that provides success for your retail business.
Robosize Virtual Fitting Rooms the Revolutionary Innovation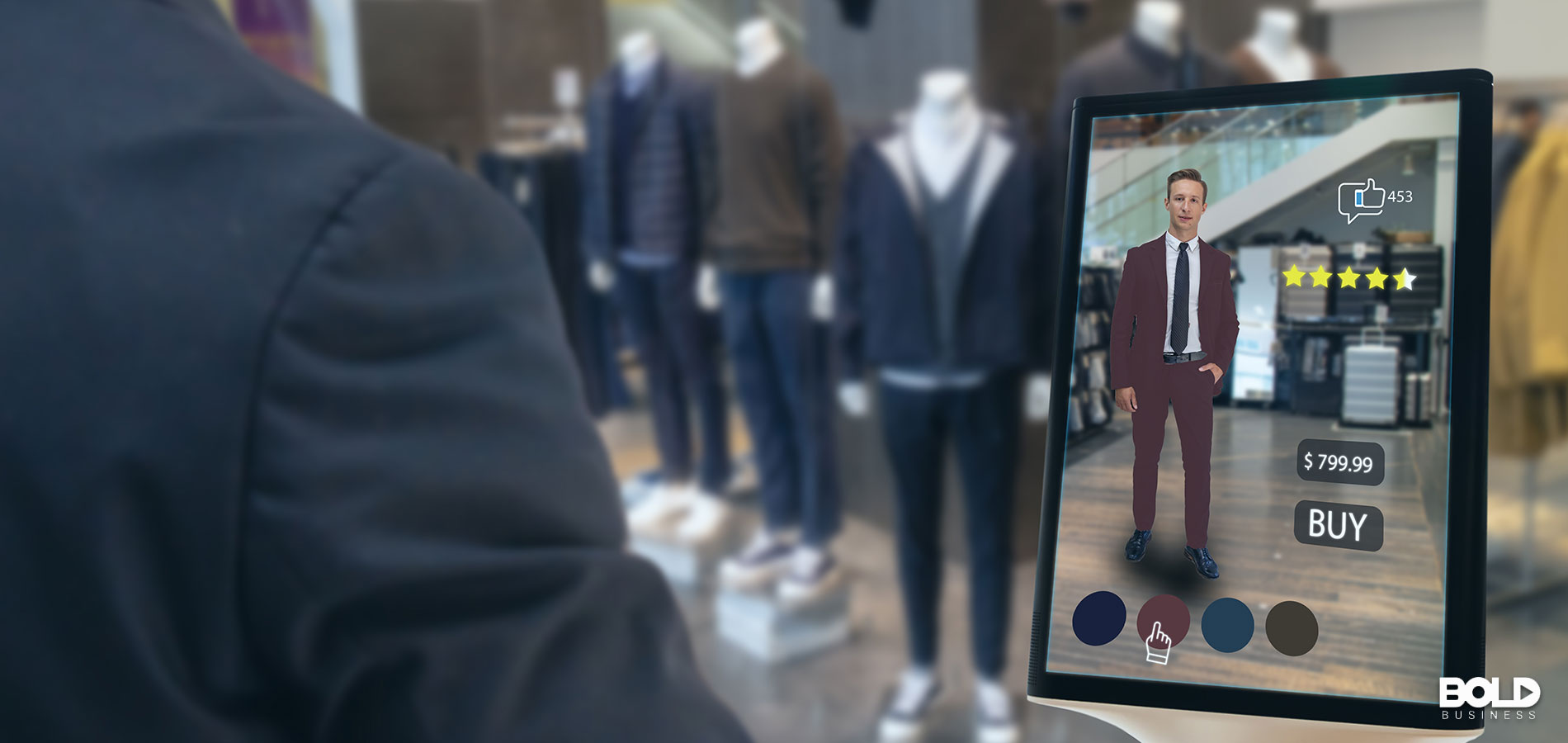 Robosize is a complete solution to fashion and apparel e-commerce return rates. With an interface incorporated with 3D and AR Technologies within their virtual fitting rooms, it gives the full physical experience virtually. The consumer can visualize their outfits to detailed precision without being in-store.
Using a few simple questions, Robosize allows users to visualize the merchandise they wish to purchase on their figures using a selfie, with the addition of precise size recommendations fit for their bodies.
Robosize The One-Fits All Solution
Robosize is a one fits all solution. It's a virtual fitting room that offers virtual try-on technology and exact sizing recommendations. It is a one fits all solution because it satisfies many issues using one sustainable strategy.
1.Enhance Product Imagery:
Our virtual fitting rooms provide a live 3D look of the outfits with precise detail, colors, qualities, and sizing fit for the consumer's body. Helping minimize over-expectations and allowing customers to make choices that don't require returns.
2. Provide Exact Sizing Recommendations
Our Sizing recommendation uses a few simple questions to give an exact size. That limits clothes return due to wrong fits.
3. Add Video Visualization:
Robosize Virtual Fitting Rooms are better than videos. Through 3D and AR Technology, they give a better-detailed look at the outfits with an exact look as a reference for unreturnable purchases.
4. Limits Change of Mind
Limit Change of Mind using a clear digital reference of the garment through the 3D and AR Virtual Technology and Software.
5. Use a Customer Database
By saving your customers' details in the virtual locker room, you can later use the database to complete your inventory based on demands, update your designs, and eventually reduce returns due to dissatisfaction with style.
6. Improve Customer Service and Support
By using virtual fitting rooms, you could improve customer service and support through the inputs you give before a customer decides to purchase.
With detailed information on how it will look on them, how the clothes may feel, how the style fits, and what size they are, you would be achieving more than just one solution.
You would provide quality customer support online, enhance sales, and minimize returns.
7. Use Satisfaction Emails Post Purchase:
Virtual Fitting Room software saves all information, including emails. What's unique about receiving emails this way is that you can create exclusive content for that specific consumer in response to the information they input in the software. That enhances customer satisfaction and exclusivity, which reduces apparel and clothing returns.
8. Create Trust, Loyalty, and Devotion:
Through virtual try-on rooms, you would be providing sustainable, inclusive, and fun technology. It makes online purchases easy for consumers with reliable input on what a customer should buy and in what precise size—creating reliability for your brand and what it offers. In turn, it also brings trust, loyalty, and devotion which also minimizes returns.
9. Create a User-friendly Website
Robosize is easy to install for the retailer and easier to use for the buyer. Henceforth it gives your website the appeal to attract and entice your customers. At the same time, providing a user-friendly website interface motivates users to purchase their garments using virtual dressing rooms.
We focus on convenience for both retailers and consumers. We are looking to provide fashion solutions that are inclusive, sustainable, and fun. We give an accurate solution for consumers. Additionally, offering a comprehensive and sustainable solution for the retailers' issues in returns and sales. We have considered all retailers, mid-size to large, by providing prices as low as 100 to 500 US Dollars Per Package.
Virtual Fitting Room is the only successful resolution to how you can reduce returns in the e-commerce fashion industry in one all-encompassing solution.