Just as much as the images of a product significantly impact your e-commerce fashion sales and conversion rates, the product description also plays a huge role. A product's sales success in the market hinges on how well you describe it. One of the most critical elements of your e-commerce site, in terms of making sales, is a detailed and exciting product description.
An epic Product description can increase the likelihood that a website browser will become a loyal buyer. You can motivate an online fashion purchaser toward a sale by including innovative language and highlighted features in your product descriptions. Many buyers rely solely on a picture of the item to decide, but the product description can fill in essential details and reassure them that they've made the appropriate purchase.
This article has compiled 6 Epic Product Description Samples For Online Clothing Stores wishing to excel and enhance their conversion rates. Here you'll find how to write a product description, numerous epic examples of product descriptions, and a straightforward outline for creating your own all in this piece.
What's a Product Description?
The product's description is the data provided to customers that details the product's prominent characteristics, advantages, built, material, and features. A product description aims to enlighten the buyer to the point where they feel obliged to make an instant purchase.
Generally, it is advised to write the product description within 305 to 400 words. However, you can use more than this amount of words to explain the product and convey the point. The main objective of a product description is to address the key features and provide a detailed portrayal of things that may not be apparent in the photos. But it would still be highly effective if it is among the 305 to 400 words mark.
What should a Product Description Include?
A product description should respond to questions like:
What specific demands does your merchandise meet?
What issues does it resolve, exactly?
The benefits that utilizing your product will bring to your customers.
What sets this merchandise apart from similar items on the market?
What Should a Product Description In The Online Fashion Industry Include?
In the e-commerce Fashion Industry, in addition to the above details, a product description must respond to enquiries like:
What is the material of the product?
What is the fitting? Tight, loose, free-size?
The sizing available.
Age requirements. Most children's clothing is sized by age.
Product features that the wearer needs to be aware of.
To Write or Not To Write a Product Description, That Is The Question.
To write or Not To Write a Product Description is the question that might be on your mind as an e-commerce business. Your website's product descriptions are optional, like any other feature. Depending on your website's design, tone, and personality, you may need to use a different product page template.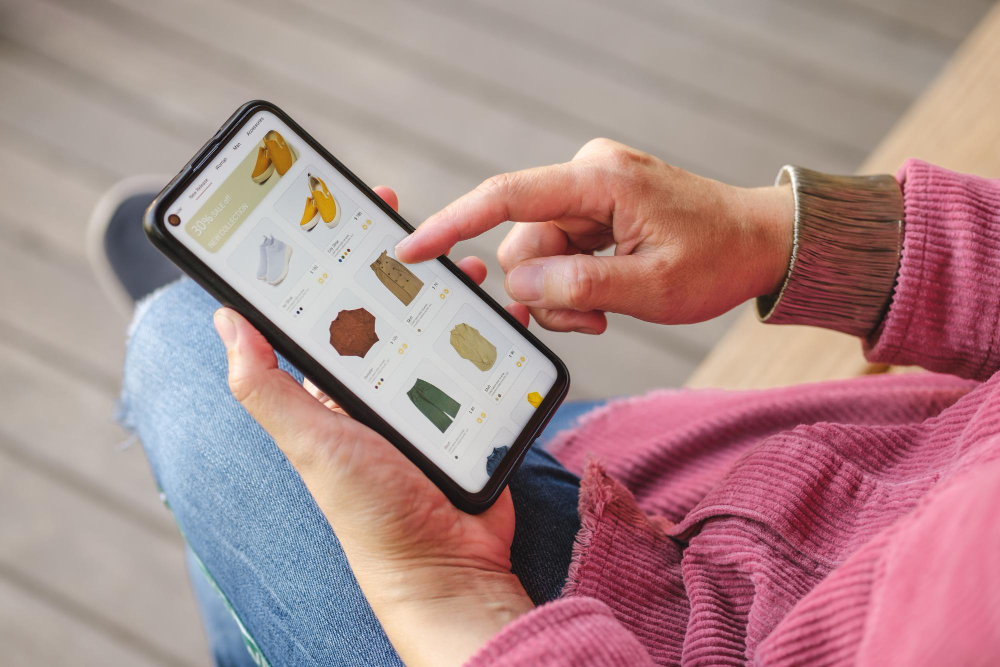 Certain online boutiques succeed with merely bullet point descriptions. However, some may prefer a list of bullet points, while others may need an entire paragraph. Sites with no plagiarism or straightforward product descriptions have higher conversion rates.
Why Must an E-Commerce Fashion Store Have a Product Description?
Using detailed product descriptions would boost your website's page ranking through SEO. SEO or Search Engine Optimization uses targeted keywords that help increase your site's visibility in search engines. While keyword-optimized product photos may help drive traffic to your site, if your product pages need compelling descriptions, they won't rank as well in search engine results.
Product descriptions that do their job well may also teach the buyer something new. The product description fills in the blanks that the image leaves unanswered. Meanwhile, customers' enquiries to customer service will be reduced if they already have the necessary information in hand. It also aids consumers in determining whether or not a product is a good fit. Customers may make a more informed buying decision with the help of a product description, which in turn, increases the conversion rate.
Best Description For Online Clothing Store and Vocabulary To Use
Based on David Ogilvy, the 20 most influential words to use in your product description are:
Amazing
Announcing
Bargain
Challenge
Compare
Easy
Hurry
Improvement
Introducing
Magic
Now
Offer
Quick
Remarkable
Revolutionary
Sensational
Startling
Suddenly
Wanted
If you use the keywords mentioned above in your writing, you will be able to pique the interest of your customer and encourage them to the desired action of making a purchase. You may use these phrases wherever, from email subject lines to email titles to product descriptions on your website, product titles, and website contents and prompts.
Worst Description For Online Clothing Store and Vocabulary To Use
Based on Unbounce, there are specific terms and phrases you should avoid using in your text, product description, and other marketing materials. Some of these are:
Breakthrough
Innovative
Market-leading
Stunning
Ultimate
In other words, any exaggeration is a mistake.
But Why Shouldn't You Use Exaggerated Words In Your Product Description
If certain words aren't used properly, they could be lousy in decision-making. Marking your downfall in sales, conversion rates, and revenue. Writers of product descriptions ought to be forthright and truthful in their reports.
It's deceptive to market something that it isn't, for example, using innovation for an article of clothing like socks which has been around for a long time. It won't convince visitors that your merchandise is excellent if you claim it is. Especially if the reviews online pinpoint a complaint against the said product.
So What Should You Do When Writing An Online Clothing Store Description
Writing about your product's virtues rather than weaknesses can be more honest and straightforward. When describing the product, be sure to highlight its appearance and features.
Direct pronouns like "You" can help draw the reader into the product description. Facilitate the mental image of utilizing your goods for the buyer. Include them in the backstory of your product, the supplier, and its creation.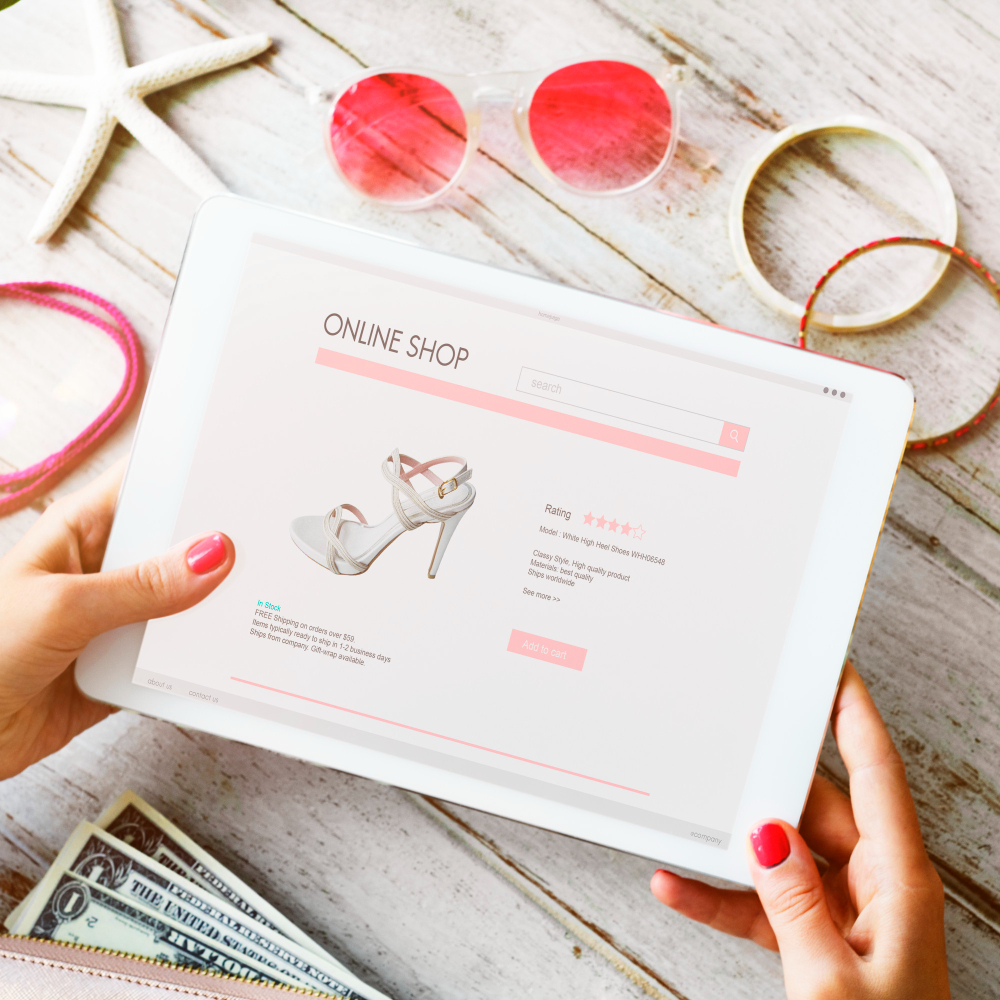 A conversational tone might distinguish your product description from the rest. You're not creating an essay but an epic description that will unite your product with its ideal buyer. It would be best to use contractions such as; you're, you'd, who'd, etc., while writing.
The Top Vital Clothing Store Describing Tips
To write a successful e-commerce clothing store description, we have compiled the 6 main vital tips to bear in mind when writing a product description, particularly one for clothes.
Tip 1: Focus on the Specifics of the Items Being Described
Focus on what sets your goods apart from the competition. And how will it improve people's lives? Marketing your company successfully requires emphasizing these qualities. Draw attention to the benefits that will entice potential buyers. It might be the materials' quality, the design's cleverness, the manufacturing method's ecological friendliness, etc.
Tip 2: Provide Detailed Clothing Product Descriptions of the Merchandise
Do not omit from providing detailed descriptions of your products. Give honest descriptions of your goods. Do more than say it's gorgeous, versatile, and beautiful. Describe the traits that make your garments high-quality, attractive, and usable. Mention the situations they are best suited for and whether they can be washed in a washing machine or must be hand washed.
There are other garment requirements that you must include in an online clothing store's product description, such as the Guidelines for Sizing, Fitting, Colors, and Fabric or cloth material utilized in the creation of the product.
Tip 3: Simplicity is Key In Online Clothing Shop Description
Detailed but accessible language is required when describing garments. Refrain from complex languages, vocabulary, and words. Finding the right balance is difficult since too much detail might overwhelm the reader. It's essential to make it understandable to folks unfamiliar with the fashion business.
Tip 4: Do not Forget the Brand's Character, Theme, and Objectives
Ensure your garments' description reflects your company's character, theme, and objective. Think about how you sound when you discuss your product in detail with potential buyers. Can you describe the voice you're going for? Which of these three voices do you wish to use? Are you going for a young audience? Do you want to remain serious, or are you aiming for a classy outlook?
If you wish to tempt the younger generation, you could use a touch of humour to come off as lighthearted. Rather than just stating, "It's entertaining," you should use the product's image and text to make your point. This tone should permeate all of your product descriptions. In other words, know your audience when writing your clothing product's description.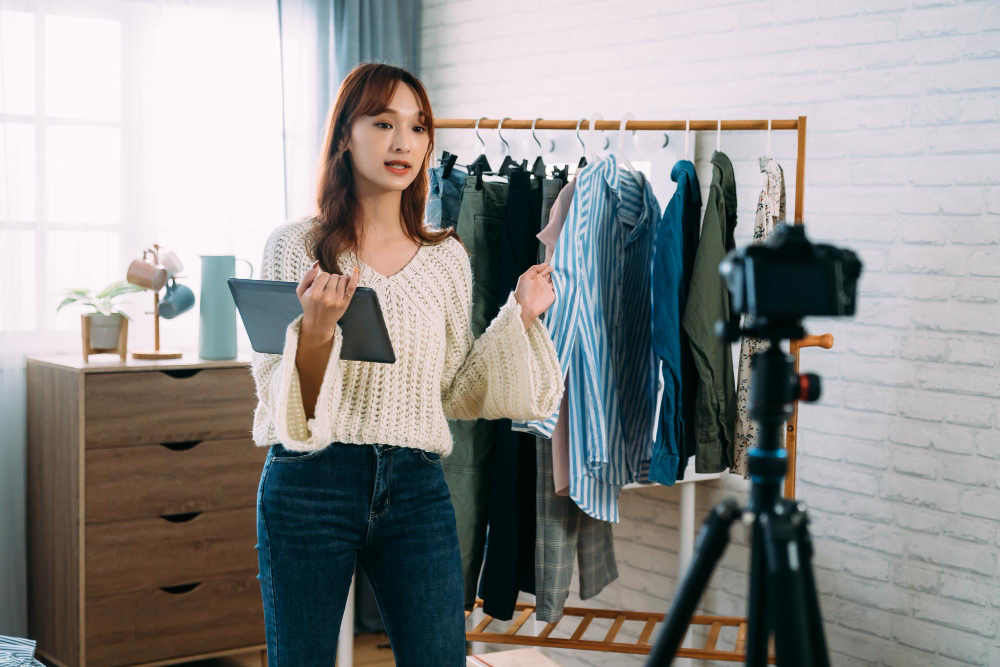 To exemplify, if you are a brand aiming for sustainable and eco-friendly practices, starting to sell products made from natural animal skins and furs would be a big mistake. Ensure every approach you utilize aligns with your character, theme, and objective.
Tip 5: Allow Your Clothing to Have a Personality and a Character that Buyers Can Relate To
Describe the Clothes like they have a personality and a character. Consider giving your garments names to make them more relatable. You may show off several looks for the same piece of clothing by describing it from different angles. The consumer may want something that exudes elegance at other times or choose something more laid-back and practical. It is crucial to understand your target market and how they could interact with your brand.
Provide Customer Integration Without Physical Presence
The most significant restriction in online fashion and apparel shopping is the customer's integration with the clothes they purchase. It's crucial to demonstrate the limitless potential of your garments in terms of the emotions they evoke. Tell them how your clothing can transform them into celebrities, athletes, or business specialists.
It's essential to remember that the clothes you wear reveal not just who you are but also how you feel about yourself. The process may also help students understand their place in the world.
Tip 6: Initiate Relationship and Integration Using Virtual Fitting Rooms
Utilize Virtual Fitting Rooms to establish a link and integration between your consumers and the fashion and clothing products they buy. Virtual Try-on and size recommendation technology enable consumers to perceive and integrate their purchases. Consumers can virtually test their items and get size recommendations according to their figures.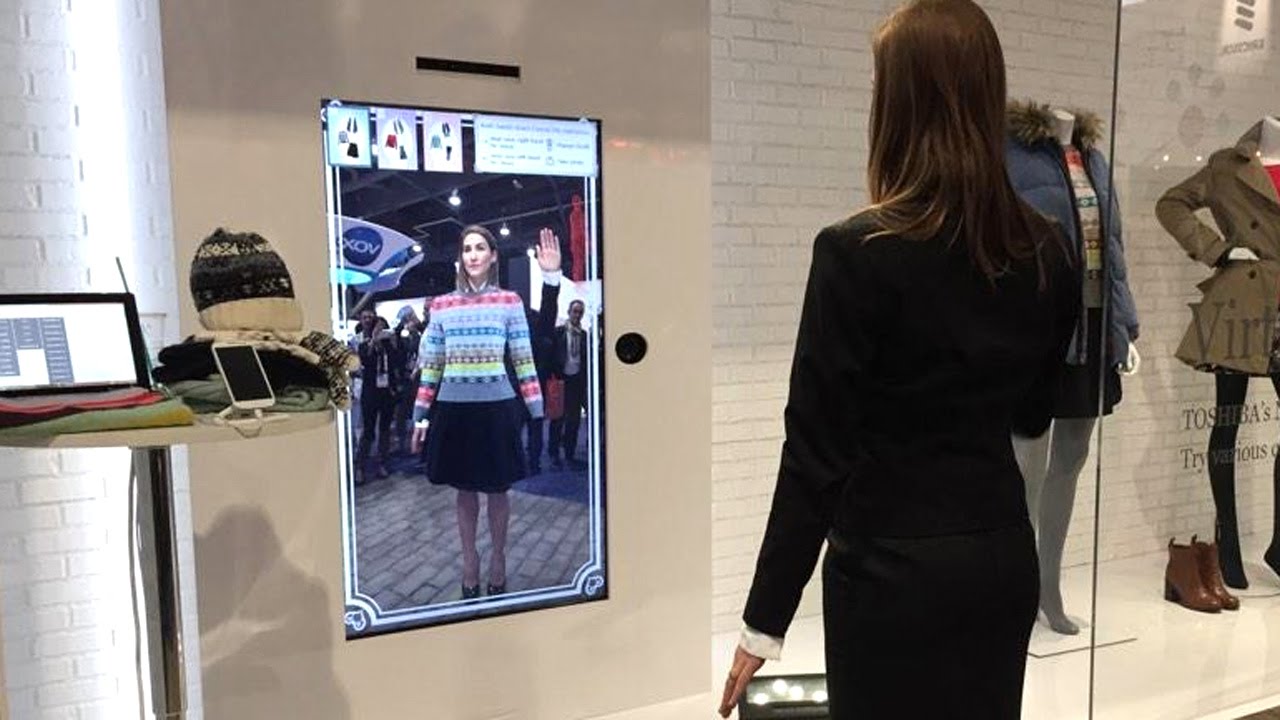 Virtual Fitting Rooms, such as Robosize, are the most recent addition to product descriptions. Utilizing 3D, AI, and AR technology, these modern virtual fitting room technologies offer the necessary integration for increasing conversion rates.
If you wish to test the Robosize widget on your e-commerce fashion platform, start with the Free Demo!
The Epic Product Description Samples For Online Clothing Stores
We have created 6 epic Product Description Samples For Online Clothing Stores that you could utilize for your e-commerce fashion and apparel boutique stores.
Sample 1: Formal Evening Women's Wear
When it comes to dressing like royalty, evening events are where it's at. Wear a show-stopping gown to your romantic dinner, formal event, or company ball, and watch as heads turn. Our dresses are comprised of airy fabrics, form-fitting garments, and embellishments of all kinds.
Dresses featuring a sweetheart neckline, rhinestones, a wrap, a midi length, or an evening's worth of sequins are all available. They are offered in a rainbow of shades, allowing you to dress to impress for your ever-changing life occasions.
Sample 2: Men's Suits
Are you attending a special occasion and want to look your best? If so, you'll look great in one of our suits. As far as elegance and class go, they are unparalleled. Our suits are fashionable, sparkling, lightweight, and easy to wear.
These suits are made to order, easy to alter, and simple to match for any taste and liking. Whether it's a slim-fit, tailored cut that accentuates your figure or a loose fit, we can give you a timeless look. The way you dress expresses volumes about your character, personality, and what you value. This suit will solidify your position as the leader you are. Looking handsome and professional, it's easy with our suits.
Sample 3: Summer Dresses
Make a statement in the summertime with a stunning collection of summer dresses. We want you to feel like the beautiful, strong woman you were always meant to be in one of our outfits.
Light and airy tulle fabric lines decorate the Lace illuminating Dresses. They come in various hues and have classic details that are perfect for adding a timeless twist to this summer's hottest looks. The length of the skirt is appropriate for modesty while showing off your long, lean legs. Given its height, it works well with your go-to ballet flats. You could also wear one of our short dresses and show off your sexy legs.
Sample 4: T-shirts for Men
These tees are an excellent replacement for your everyday cotton tee since they are more comfortable and long-lasting. It's made for the busy guy to wear all day long. This timeless style is made from a soft material that will keep you comfortable all day as you look your best.
If you're uncomfortable with what you're wearing, you won't be able to give it your all. This modern spin on a timeless piece retains the traditional wide collar and trim cut. To help you achieve all your goals quickly while looking fashionably and comfortably in style.
Sample 5: Fitness and Sportswear Attire
We guarantee that our sportswear will meet all of your fitness requirements. The sophisticated humidity technology and quick-drying construction mean you can put on the garments and feel comfortable and in style while you work out.
These clothes prevent sweat from condensing as you work out. It can be washed without fear of shrinking and quickly dry in the breeze. The best part is that it is made with environmentally friendly materials from recycled latex.
Sample 6: Sleepwear
After a long day, rest easy with quality and comfortable sleepwear. The quality of our pajamas is second to none. They are as supple and airy as a cloud. Relax in elegance with our soft flannel pyjamas, soft cardigans, and soft pyjama sets. Enjoy the conveniences of this evening as you ease into a new day.
The Conclusion To Your Epic Product Description For Online Clothing Stores
You'll need to put some thought and experimentation into writing your product descriptions. If you need assistance with your format, try using the online clothing store description sample writing template we provided above. Although it may take some trial and error to perfect the art of writing compelling product descriptions, with time and effort, you, too, may find your work published here as an example.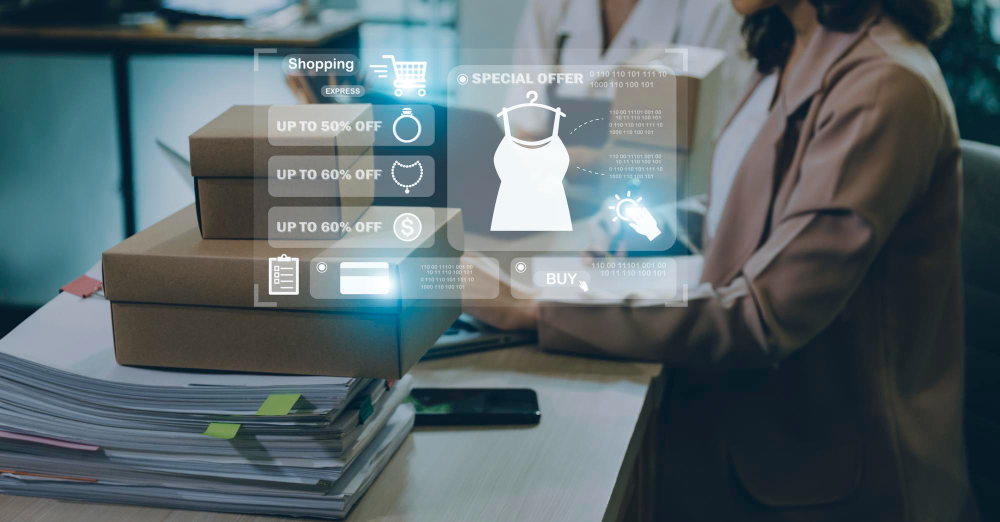 Remember that a well-written clothing description may play a significant role in your sales. Think about the message you want to convey to customers via the fashion and apparel you sell. This article's clothing description example is guaranteed to serve as a tasty source of motivation for your writing.Additionally, you may find The Conversion Rate Optimization In Fashion E-Commerce to be of interest.