With more and more people shopping online, it's important to have a firm grasp on the fundamentals of running a fashion e-commerce company. One of these fundamentals is the conversion rate of your website. When thinking of fashion e-commerce businesses and making profits you must consider your conversion rates.
That's when questions like "What is a good conversion rate for an apparel e-commerce store?", "What is the average conversion rate for fashion e-commerce firms this 2022?" and "What is the reasonable conversion rate that my fashion e-commerce firm should target?"
By answering these questions and strategizing your e-commerce business performance based on the answers you can increase your average conversion rate for your fashion e-commerce store this 2022.
What is a Conversion Rate?
In the context of an e-commerce business, the term "Conversion Rate" describes the percentage of website visitors who finalize a purchase on a platform. This is calculated through a simple equation. Conversion rate percentage is the number of conversions in a specific time period divided by the website visitors in the specific time span, times one hundred. To get the final conversion rate percentage. Follow the equation below: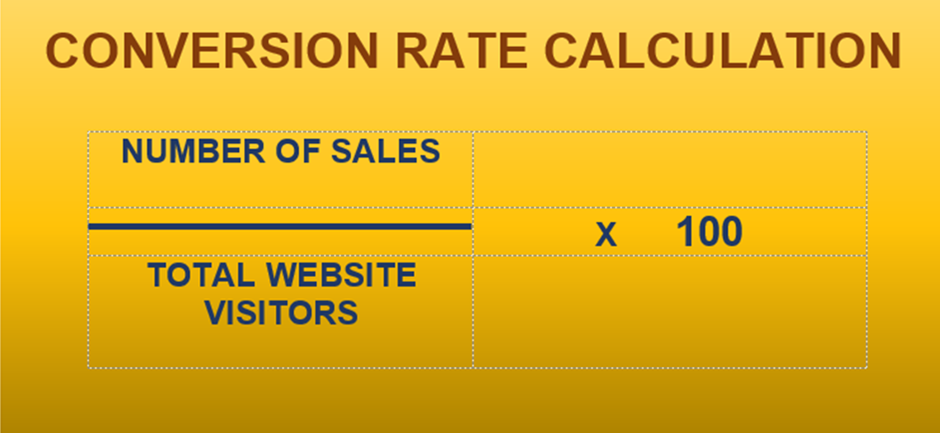 What is a Conversion Rate Benchmark?
An online business's conversion rate benchmark is hard to predict. They change based on the product's sector, specialty, category, item, and targeting of users. This implies that certain industries and products have greater or lower targeting conversion rates. The conversion ratio depends on the structures they are set in. So, to decide a reasonable conversion proportion for your fashion online store read on! We can help you set your conversion rate benchmarks.
Average Conversion Rate for E-Commerce Stores in All Industries
Based on the latest data regarding e-commerce stores in general. In August 2022, the average conversion rate was 1.62%. This is while in July it spiked to 1.92% and between June to January, it varied at a median figure of 1.71%. However, this figure will differ among industries and products being sold in online stores.
Apparel and Fashion E-Commerce Platform's Conversion Rates In 2023
Based on a survey done through one thousand online apparel and fashion platforms in 2022 these are some of the figures for fashion and apparel e-commerce platforms this year.
The Average Conversion Rate for Fashion E-Commerce Industry 2023
In September 2022, the Average Conversion Rate for the Fashion E-Commerce Industry was 1.53%.
The Average Conversion Rate for Fashion E-Commerce Websites by Product Category
As mentioned, when setting your fashion and apparel website's conversion rate benchmark you have to remember that conversion rates vary based on industry, market, product category, product, and even geography. So, the average conversion rate for different product categories in online fashion stores is estimated as follows based on the highest to lowest figures:
2.38% – Men's Fashion
1.70% – Apparel and Accessories
1.28% – Women's Fashion
1.23% – Kids and Baby Fashion
A Good, Better, Best Conversion Rate Target for Fashion E-Commerce Websites
Any figure between 1.6% to 2.9% is a good conversion proportion. But if your website's conversion rate is above 2.9% you would be among the better 20% e-commerce stores. Finally, if you want to be among the best 10% online fashion and style stores you must have a 4.0% conversion rate.
Bad-to-Worst Conversion rate for Fashion E-Commerce Platforms
If your online store's conversion rate (across all devices) is less than 0.4%, you'll be in bad proportion with the other 20% fashion and apparel platforms. However, any conversion rate lower than 0% would put your online style and clothing store in the worst-performing sector.
Conversion Rate Benchmark for the Fashion E-Commerce Platforms For 2023 to Beyond
Till today in November 2022 till the first quarter of 2023, it is expected for the conversion rate benchmark for Fashion, Style, and Apparel E-commerce Stores to remain between 0.4% and 2.9%. Any figure below 0.4% would be a bad conversion rate. While if you can optimize your platform to reach more than 2.9% you would be among the better-performing platforms. A good-performing fashion business should hit a 1.53% conversion rate while never going under 0.4% as the industry standard.
Conversion Rates by Industry in 2022
Conversion Rates differ dramatically depending on the merchandise, industry, and market. For example, unlike online fashion stores, health and well-being have the highest conversion rates at 3.72%, followed by:
2.85% – Arts and Crafts
2.35% – Kitchen and Home Appliances
1.57% – Toys, Games, and Collectibles
1.53% – Fashion and Apparel
1.42% – Pet Products
1.29% – Sports and Recreational Merchandise
1.18% – Food and Beverages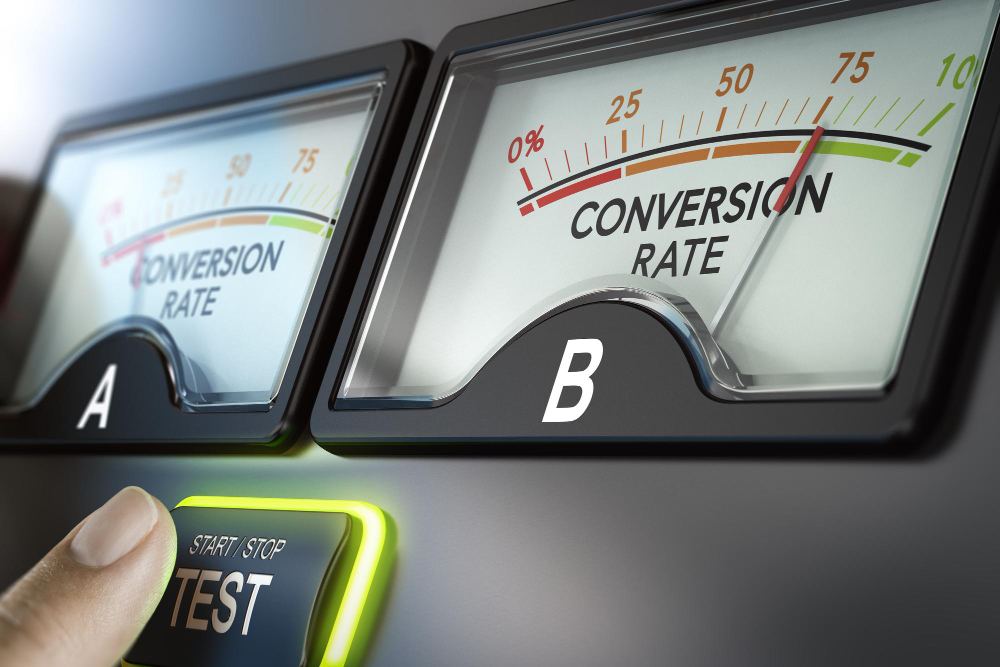 Conversion Rate by Product Category in 2022
If you are interested to know more about the conversion rates by detailed product category here are some mind-boggling results. These conversion rates confirm that the Fashion e-commerce Industry and the fashion, style, and apparel merchandise have a lot more room for improvement when it comes to conversion results.
16.21% – Pet Care
7.98% – Home Accessories and Gifts
5.43% – Health and Wellbeing for Covid-19 Products
2.98% – Cosmetics
2.79% – Gifts
2.58% – Health and Beauty
2.50% – Skin Care
2.16% – Beauty Products
1.96% – Outdoor Sports Goods
1.86% – Home and Garden
1.75% – Pet Home Supplies
1.70% – Baby and Kids' Accessories and Toys
1.63% – Jewelry
1.61% – Computer Accessories and Electronics
1.55% – Car Parts and Accessories
2.19% are for other things offered in online businesses which are too minor of categories to calculate.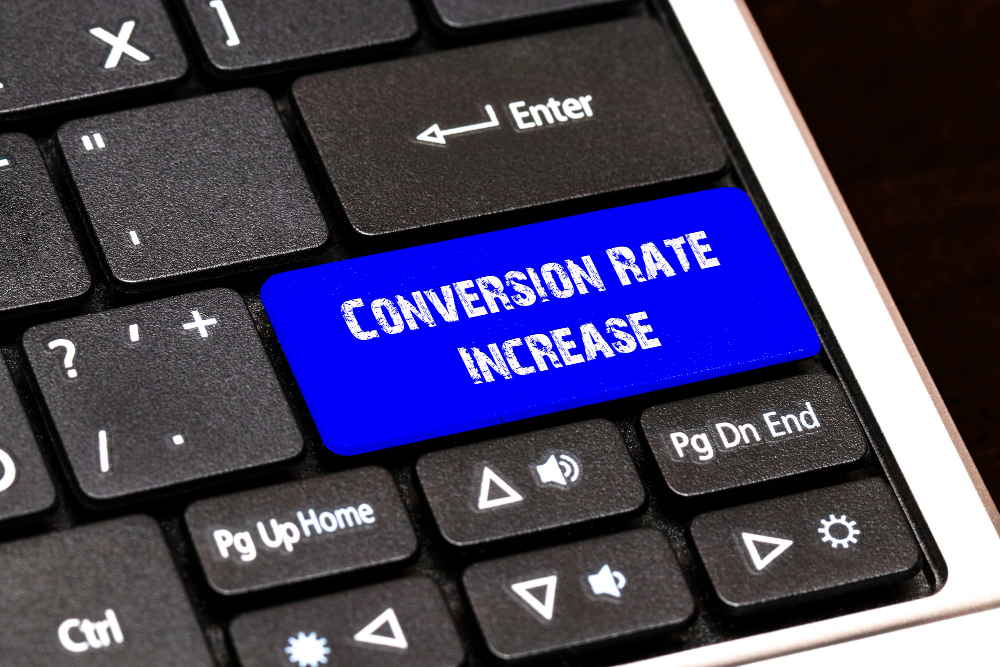 The Virtual Fitting Room Solution to a Bad-to-Worst Conversion Rate
As a Fashion e-commerce platform, you must conduct daily, monthly, quarterly, and yearly checks on the performance of your website and its conversion rates. If an analysis of your online platform reveals that your conversion rate is less than 0.4% or even 0% you should make adjustments.
To optimize your website for the highest conversion rate, your company can employ specific strategies in "Conversion Rate Optimization in Fashion E-Commerce" to achieve this objective. Virtual Fitting Rooms is one of these trending techniques that could be incorporated into your website.
The Robosize Virtual Fitting Rooms Conversion Rate Solution
These virtual fitting rooms, such as those provided by Robosize, use size and style recommendation algorithms. A unique addition to your fashion store's website, it could considerably increase your company's performance and your Fashion E-Commerce platform's average conversion rate in a brief period of time. Virtual Fitting Rooms like Robosize, with an inclusive, sustainable, and fun interface, are one easy and inexpensive addition for any fashion e-commerce enterprise looking to enhance its performance and conversion rate.
The Average Conversion Rate for Fashion E-Commerce (2022)
The fashion e-commerce industry's average conversion rate is 1.53%. However, if you want to set a target conversion rate for your fashion and clothing online business, you should aim for 0.4% to 2.9%. Meanwhile, with a conversion rate of less than 0.4%, the fashion and apparel enterprise must adopt "Conversion Rate Optimization."
Robosize's Virtual Fitting Rooms could offer a guaranteed optimization option. So, if you want a swift, cheap, eco-friendly, and long-term solution to your below-average conversion rate for your fashion e-commerce brand this 2022 Click Here Now!