The pandemic has affected all industries. But fashion retail and e-commerce businesses were impacted the most, with many going out of business. With global quarantines and work-from-home habits, people had very little need to purchase new clothes and apparel. They instead choose to opt out of shopping and resort to what they had either due to financial difficulty or lack of need.
So post-pandemic this 2022 it is understandable for retailers to contemplate a solution for Conversion Rate Optimization solutions for their Fashion E-commerce websites. E-commerce fashion brands wish to revitalize their websites for a boost in business and revenue. And in this article, we are here to help with the top 10 Conversion Rate Optimization in Fashion E-commerce brands.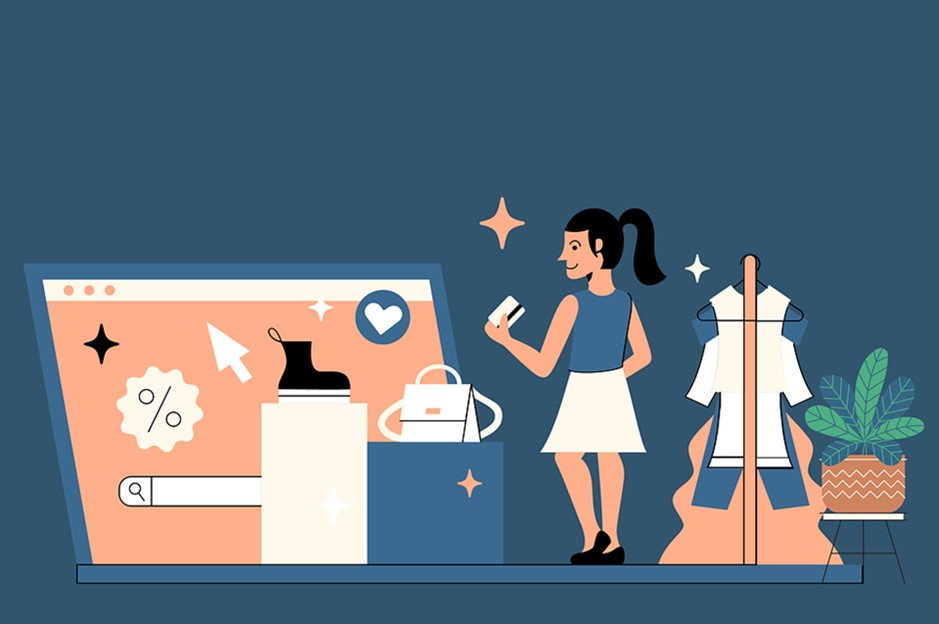 The Fashion Industry and E-commerce Stores Popularity
As mentioned, Post-COVID-19 the fashion industry was hit with the biggest impact. But today more than ever consumers are turning to online shopping experiences. In 2022, there are 266.7 million digital buyers, this is an increase of 1.4 percent from 2021. Meanwhile, this number is expected to rise to the 300 million mark by 2025.
So although physical shopping experiences are lacking their previous popularity, nowadays e-commerce stores are taking over the sales and profits. Today, having an e-commerce store platform has become a necessity for a fashion brand's success, and it's no longer a choice.
Nevertheless, having a platform that represents a fashion brand and should lead to profitable revenue is more than just a page with a list of poorly pictured and placed garments. If a webpage wishes to lead to success and compete with the global competition, it has to abide by key criteria.
The E-Commerce Fashion Platform Success Parameters
When shopping online, consumers look for engagement, innovation, personalization, and fun experiences within the platform. They want to have an effortless experience. However, most retailers fail to provide a webpage with the minimum basics that would draw the customer to the checkout successfully. This lack of conversion rate is apparent in the following statistics:
55% of website browsers back out of finalizing a purchase because of unexpected checkout charges.
Meanwhile, 17% of purchasers withdraw due to trust issues.
44% of buyers refrain from shopping because they prefer to see a product physically.
Also, 39% choose not to purchase an outfit since they wish to try on an outfit and be certain about the sizing before making the purchase.
Finally, 38% of shoppers won't purchase because they rather feel and touch the material before finalizing the item.
These statistics translate into a poor webpage without the right experiences, information, or technologies. That would ultimately result in a lack of sales from browsing customers and, therefore, a low conversion rate percentage. Hence, you would need to look for Conversion Rate Optimization Solutions for your Fashion E-commerce business.
But what are conversion rates, and why are optimization solutions important? Well! We will define that too for an in-depth understanding.
What Is the "Conversion Rate" in Fashion E-commerce Businesses?
A conversion rate in the digital world is the proportion of visitors that execute a certain targeted action (such as signing up for a subscription) on your website or page within a given time frame. However, in Fashion E-commerce platforms the proportion statistics of visitors that browse your online shop and choose to purchase within a particular time is known as the e-commerce conversion rate.
Technically, the conversion rate is calculated by dividing the number of orders by the total number of online sessions. Although the average customer takes more than one session to make a purchasing decision, this is the metric most commonly used to evaluate conversion rates.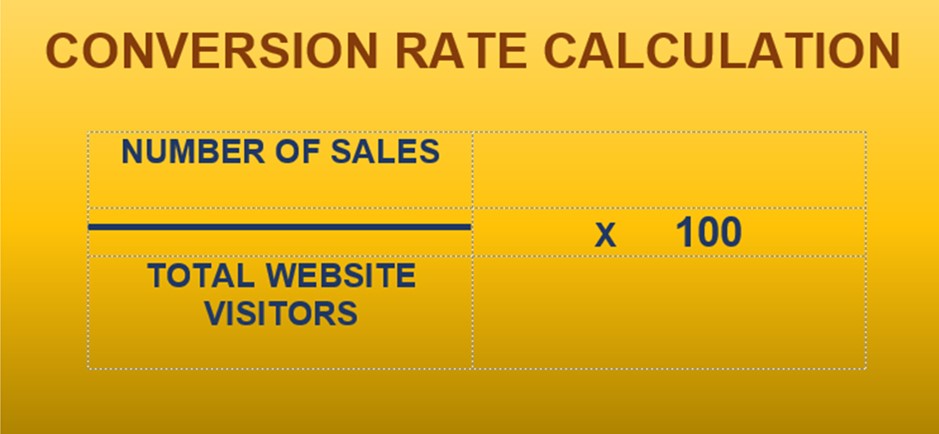 The Average Vs. Great; E-commerce Conversion Rates
It is particularly important to know the benchmarks of an average and a good e-commerce conversion rate. This allows you to determine your rank among other online retailers and competitors. To exemplify, the average US conversion rate is 2.3%. But this proportion changes based on different devices. Mobile devices show a 2% conversion rate, while tablets and desktops are each at 3%.
If your e-commerce fashion brand provides a one to three percent conversion rate, it is considered an average proportion, but if your business can produce anything between a three and four percent conversion rate, it is a fantastic percentage.
If your conversion rate is anywhere above 2.9%, you are among the 20% of fashion online stores that are successful. However, if your conversion rate is above 4% you would be among the 10% successful online fashion businesses.
A Bad Vs. Worst E-commerce Conversion Rate That Requires an Improvement
With a conversion rate on all devices of less than 0.4% for your online business, you would be in the bottom 20% of all fashion retailers. Meanwhile, if it declines to zero or negative percentages, your brand would be among the worst performers.
No one wants a poor online conversion rate, but it means your website isn't working at its best. If an e-commerce site has a poor conversion rate, it has to be improved to boost visitors and increase conversions.
For a fantastic conversion rate, you would require smart website functionalities, attractive product displays, user-friendly interfaces, and improved checkout processes. So, if you wish to learn how to have a fantastic conversion rate through optimization solutions, you need to apply certain strategies, which we will outline.
Conversion Rate Optimization Strategies in Fashion E-commerce
One might argue that the success of fashion e-commerce firms' conversion rate optimization strategies is predicated on a wide range of factors, influences, and components. Unfortunately, that just isn't the case. The optimization solution parameter for the conversion rate encompasses all the relevant metrics in a single, central resolution.
We could say that a conversion rate optimization solution for fashion e-commerce brands relies on various criteria, impacts, and fragments. Yet that is not the case. All the measures fall under the conversion rate optimization solution factor of one core resolution. That variable is the quality of the customer's purchasing experience and how supportive and at ease, shoppers feel with your online journey.
So here we go with the 12 key Conversion Rate Optimization strategies:
1. Know Your Target Audience
Understanding your customer and their behavior is the foundation for generating a conversion rate for any online brand. To comprehend a shopper's behavior, you need to establish:
Target Audience
Your Consumer's Demographics, like; age and sexuality
Your Shoppers Interests
Geographical Location
The Consumer's Online Behavior
The trends they sought after
The products they prefer on your platform.
You can gain these insights through cookies, analytic tools, social media posts, polls, insights, online surveys, Google Analytics, asking for reviews and feedback, and social platform analysis. By gaining insights into your target audience, you can customize and tailor your website to entice your consumers. You can generate conversion rates by presenting your brand in a manner that appeals to your target audience.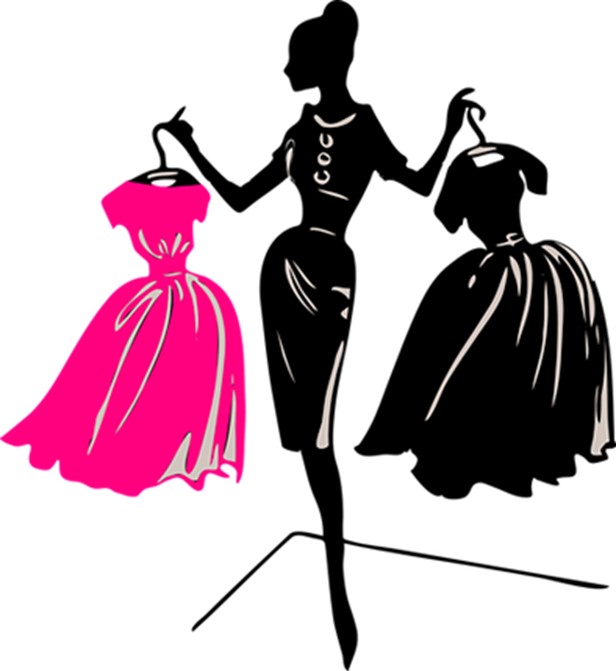 2. Identify Your KPIs
Knowing and outlining your KPIs, or Key Performance Indicators is key in any business. It will define the benchmark for your marketing strategy, sales, business strategy, and brand performance. For instance, some of the KPIs that you could consider are as follows:
The Average Conversion Rate for a Fashion Online Store is 1.3%.
A Conversion Rate between 0.5% to 2.6% is the norm for online fashion stores.
Any Conversion Rate below 0.2% is an underperforming online apparel store.
3. Optimizing the Website User-Interface
Post-pandemic consumers are more motivated than ever to make online purchases due to hygiene and health concerns. Additionally, Gen-Z users are seeking cutting-edge technologies within platforms. Thus, in today's highly technological and gadget-obsessed consumer society, it is crucial to focus on the usability of your website's interface.
The basics of your platform are fundamental to your conversion rate. You can improve your website's user interface by:
Having an alluring Home Page that captivates users
Ensuring your Product pages load and respond quickly.
Improving users' purchasing experiences through enticing website designs.
Incorporating attractive designs, colors, elements, and widgets.
Highlighting the sales.
Avoiding unnecessary platform subscriptions and registrations
Allow them to have a "Wish List"
Provide Smooth Navigations Through handy tabs and Call-To-Action phrases.
Finally, and most importantly, add appealing and convenient tools for consumers, such as widgets, applications, and other gizmos. For instance, Robosize's innovative virtual fitting rooms are a fantastic complement to any website.
When shopping online, you could utilize a virtual fitting room in place of a physical one. Especially the one at Robosize, which uses cutting-edge AI, AR, and 3D combined virtual fitting room technology to provide customers with accurate sizing recommendations and a chance to "try on" the items virtually using their selfies.
4. A Mobile-Friendly Experience
As established, conversion rates on tablets and mobile devices are far higher than on computer devices, with two to three percent proportions. While the e-commerce fashion industry is thriving with billions of dollars in expected profits, mobile devices alone account for more than one-third of online fashion revenues.
Therefore, if you run an online store and haven't optimized it for mobile devices, you're leaving a lot of money on the table. In the last year, there has been a big shift among fashion e-commerce companies toward mobile-first strategies. So if you don't have a mobile-friendly user interface, you should start now.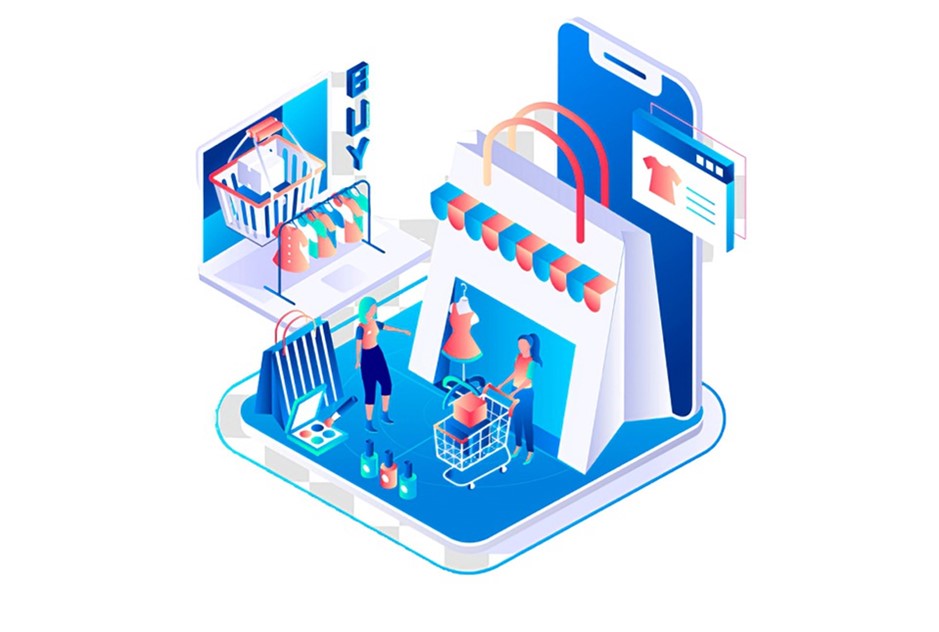 5. Supply Chain Management Transparency
Modern times call for environmentally responsible behavior. OpenText found that 53 percent of British wouldn't buy from a company they knew was using questionable suppliers. Shoppers will feel more confident buying from your company if you're more open with them regarding your products.
In addition to production transparency, you may expose customers to eco-friendly services. Virtual fitting rooms help environmentally conscious shoppers make informed purchases. Buyers can avoid returns and pollution by adopting virtual dressing room sizing and styling recommendations.
6. Utilize Quality Visuals
An image-centric platform, Fashion e-commerce is unlike any other. When purchasing anything online, a customer solely relies on pictures to determine the product's quality because they can't touch the item physically. A product's color, design, and style are major factors in influencing consumers' final purchasing decisions.
So, high-quality photos and videos in product descriptions increase their relevance and impact conversion rates by 30%. 63% of Forrester's respondents relied on product photos when making a purchase. High-quality photography is crucial, but to avoid sluggish website loading times, files must be compressed.
However, you can provide more than just images and videos. Technologies like Robosize's virtual try-on rooms allow users to see the exact fit and style of their own figure through selfies. This upgrade may raise conversions by 40% since customers can have a 360-degree view of the garment.
Furthermore, showing product variants and complementary goods in multiple colors, fits, and styles can boost sales by enticing shoppers to explore in a fun and sustainable manner exclusive to them.
7. Provide Clear Descriptions
38% of buyers refrain from buying because they are uncertain of the garment's materials and feel. So, descriptions including the product's precise materials, quality, and sizing are essential, as are the logistical details like shipping costs and the estimated time of delivery.
Product titles should be detailed to facilitate purchasers' searches. You can also highlight the brand's commitment to sustainability by discussing its materials and supply chain to reassure buyers about acquiring ethically produced goods. Likewise, when using virtual try-on software, you may incorporate magnified photos of the material to provide a realistic depiction.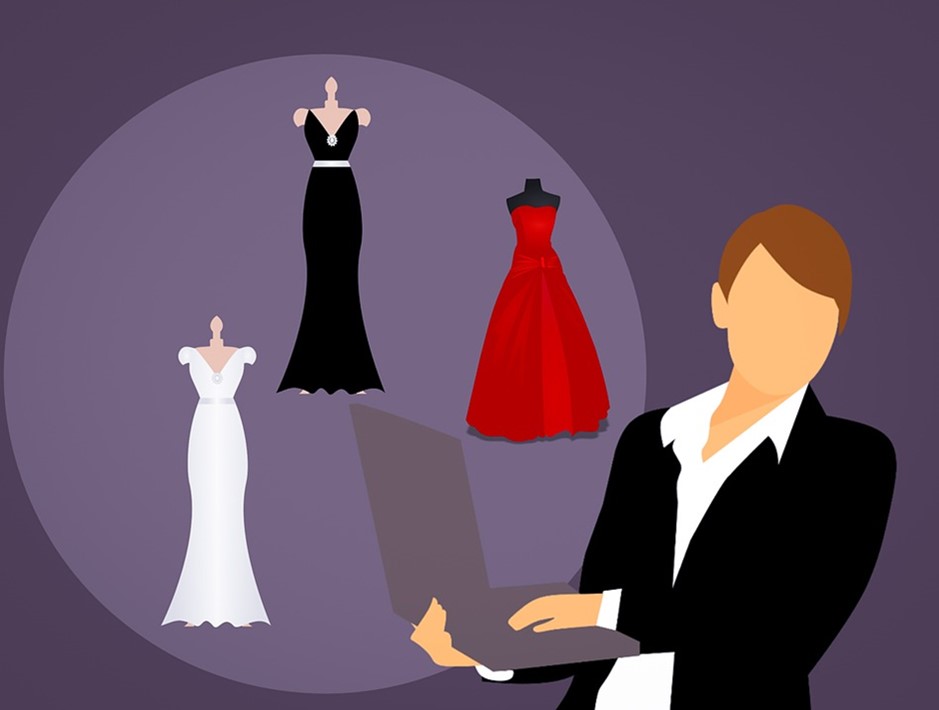 8. Accurate Sizing and Styling Recommendations
39% of shoppers wish to try on items before purchasing to guarantee a proper fit. Equally, almost half of consumers value the ability to touch and hold a product before purchase. In today's market, many companies promote their apparel only via visuals. However, brands like Adidas, Ralph Lauren, and Gucci are doing more.
Add-on Apps like Robosize are providing comprehensive, robust solutions. Through online try-on rooms, customers can respond to exclusive questions before taking a selfie. Then the software will superimpose the desired clothing over a user's photo and provide precise sizing suggestions. Customers don't need to be in the store to acquire a tailored size and style consultation.
9. Reviews and User-Generated Contents (UGC)
According to Oberlo, 79% of consumers place as much faith in online reviews as in recommendations from friends and family. Meanwhile, Northwestern University researchers found that reviews and UGCs increased sales by 270%.
Amazon is successful because it provides user feedback on all products. Consumers place greater faith in reviews written by actual users than in promotional information produced by the business itself.
Not all reviews have to be glowing. Positive and negative feedback should be treated as equally important. When clients see both positive and negative reviews on your fashion website, they are more likely to consider your business reliable.
10. Apply Search Engine Optimization
Google searches are one of the finest methods for your target audience to discover your brand. If you haven't given your store's search engine optimization (SEO) strategy any care or consideration, you'll never drive traffic toward your brand. SEO should be considered when designing and developing your online business platform, content, and marketing strategy.
You can create a list of keywords for which you want to rank and then apply a complete approach to attract fresh search traffic to your online fashion brand. Enhanced traffic translates into amplified conversion rates.
11. Online Marketing Strategy
Your Online Marketing Strategy is your brand's overall business plan for the browsers on your website who wish to convert to loyal buying consumers and thus have positive conversion rates.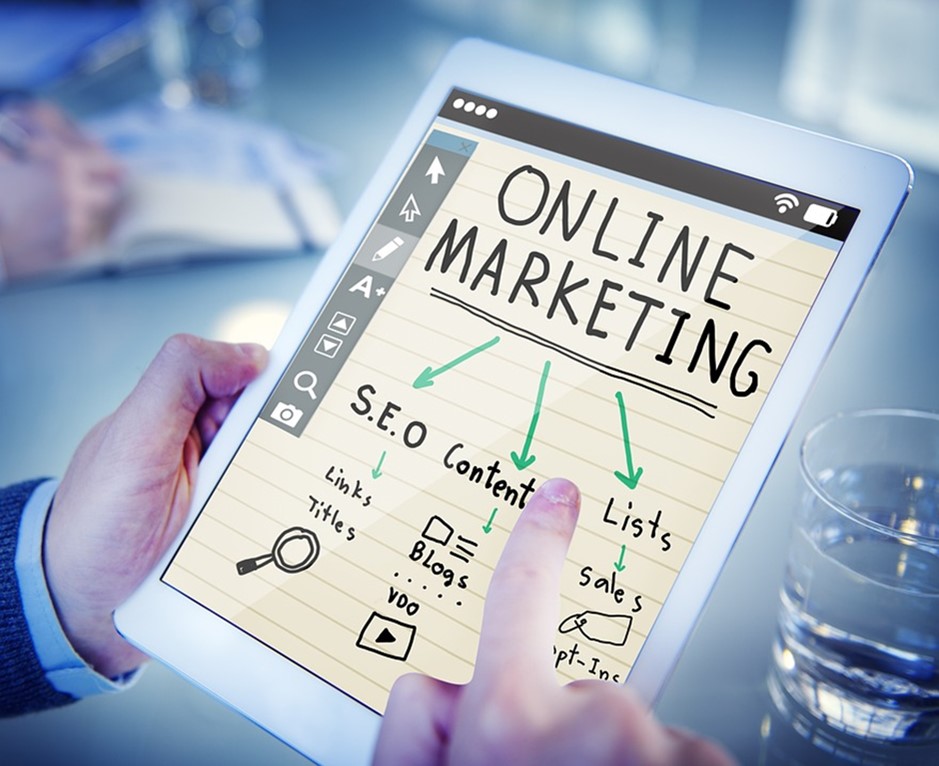 There are four main categories of marketing strategies, including; product, price, place, and promotion. If your conversion rate is low and underperforming, you can spike your traffic and sales through approaches like:
1. Creative and Free Shipping
Shipping is essential for e-commerce fashion brands. 55% of online customers leave their carts owing to unexpected shipping prices. Free delivery or low minimum prices can boost conversion. Offer shipping deals to customers who spend a particular amount. This boosts Average Order Value, traffic, and conversion.
2. Competitive Pricing
Tempt browsers by providing competitive prices compared to your competition. Remember, once you establish yourself as an e-commerce business, your competition will augment since it won't be restricted to a specific location. So be flexible with your pricing.
3. Coupons and Discounts
Every consumer enjoys coupons and discounts. You could use email lists and subscriptions to offer discounts and coupons. Or tempt users by offering welcome coupons to your browsers to generate conversions.
4. Provide Stock Levels
Display your product stock levels so you don't disappoint your buyers with last-minute cancellations.
5. Return Policies
Have flexible return policies. Or if you can't accept returns, offer solutions like virtual fitting rooms so customers can find their sizes easily and with reassurance.
6. Utilize Call-To-Action Phrases
Navigation throughout your website is key, so utilize your call-to-Action phrase properly and in the right locations.
7. Share Buttons to Social Media Platforms
User-generated content on your website can draw traffic toward your platform. Using share buttons that are linked to your social media platforms provides an indirect advertising strategy as well as user traffic to your website and social media platforms.
8. Cart Abandonment Strategy
Many buyers abandon their purchase after they have made their selection and transferred it to their cart. So have a cart abandonment strategy. like emailing users and reminding them about the abandoned item in their online shopping cart.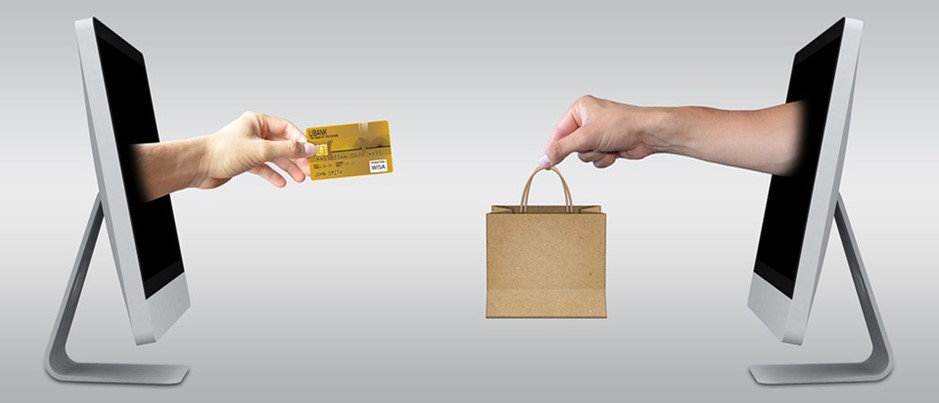 9. Confidentiality and Safety
Customers should feel safe when entering their credit card information. User-generated content, easy-to-reach emails and phones, and knowledgeable customer service can all help build legitimacy and trust.
10. Email Marketing
Email marketing is often overlooked. If it is used well, it can increase traffic, sales, customer loyalty, product suggestions, surveys, and income.
12. Customer Service and Interaction
Essentially, the purpose of the eleven preceding phases was to provide a positive user experience for clients on your platform. In an e-commerce firm, it is crucial to recognize that your platform's audience and customers are the prime focus.
The customer service you deliver and the relationships you form are the reasons you generate conversions and foster customer loyalty. Remember to have accessible contact information and rapid response times. Also, provide real-time conversations through chatbots for responsiveness to users on your website.
Perhaps one reason we feel virtual fitting rooms can be a robust and comprehensive solution to Conversion Rate Optimization in Fashion E-commerce is that they give a delightfully unique customer shopping experience as well as personalized interactions through exclusive, sustainable, and fun practices with each client.
Robosize and Fashion Businesses
Robosize is a trusted Virtual Fitting Room Provider. We have helped retailers from 15 different countries and in 6 languages globally. Robosize has provided a sustainable, innovative, inclusive, and empowering solution to many retail clients and their consumers globally.
We have revolutionized the concept of online shopping by providing 350 thousand recommendations for over 250 thousand fashion products. The Robosize Virtual Fitting Room provides comprehensible solutions that are verifiable through numerical results, apparent in the following Case Studies obtained from our partner retailers.
Let's discuss about your fashion E-commerce.