Ecommerce has provided the customers shopping 24/7 from around the world, and it's a recurring fact. But are we confident enough to say that this shopping experience has always been a satisfactory one?
According to surveys, apparel was in shoppers' return baskets by 26 percent in 2022. So, the reason behind the return rate in the online apparel business has become a life changer for clothing stores.
There are different reasons for a customer to change his/her mind in the process, still the high average return rate of ecommerce is directly related to shoppers' inability to see the product before buying it.
Sizing complexity, lack of transparency, damage and defects and buyer's remorse are the most studied factors in returning the products. Here we aim at sizing, the main affecting reason in return rate.
Why It Is Essential to Have a Shopify Size Chart on Your Website
You may have heard about bracketing. It's becoming a habit for customers to buy multiple sizes and colors of the same apparel to try them at home, keep one, and ask to return the other unwanted items; this is what bracketing means.
38 percent of consumers worldwide in 2021 said they returned clothes bought online just because those items didn't fit properly, and it's the most significant cause among the others.
There are two ends to every shopping experience, and we should study the case from both sides.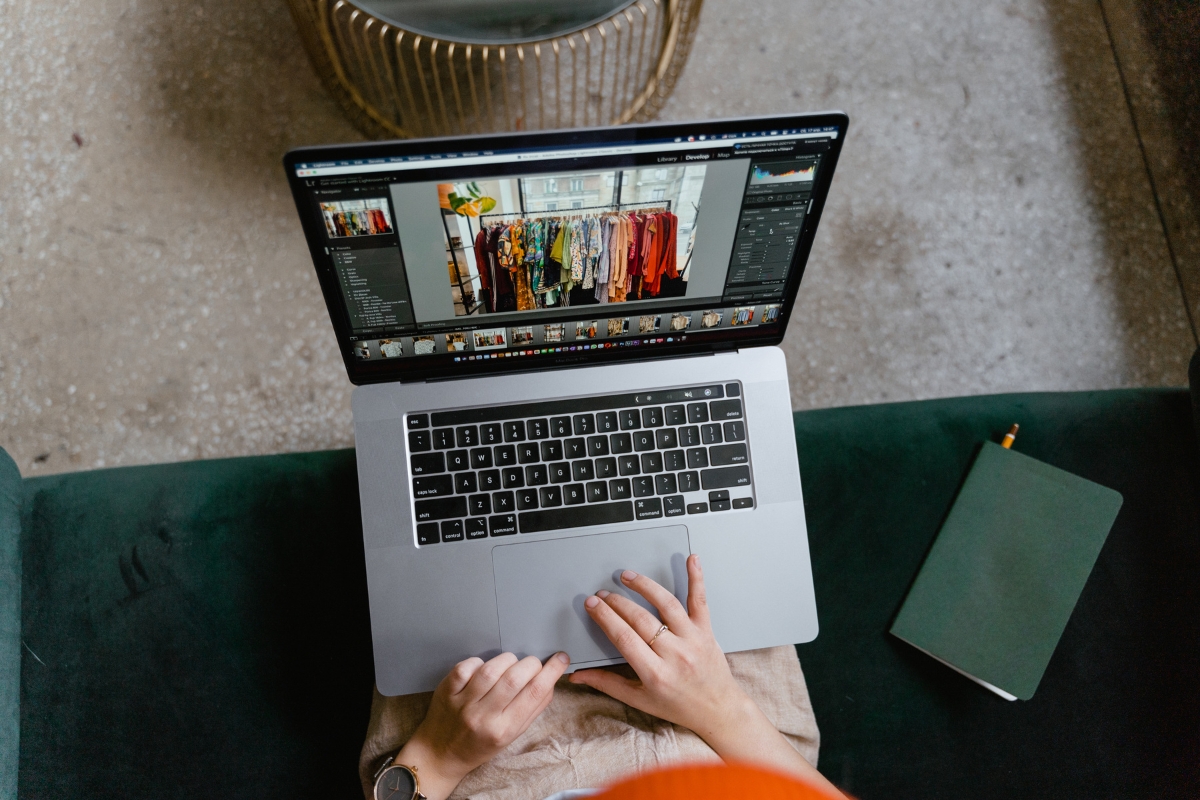 A customer's ideal in every online apparel shopping, as picky as some may be, is to look beautiful and feel comfortable in what they're paying for. The online clothing store at the other end of the equation has to work through several steps to provide this feeling of beauty and comfort.
Importance of a Size Chart for the Seller
● Lowering the Cost
You sell a product, deliver it, receive it back, restock it, go through another marketing process, sell it again, and history repeats itself one more time.
And don't ever forget that each of these steps comes at a cost, striking fiercely at the heart of your business.
● Reducing Customer Support Costs
What is the desirable deal for a seller? Yes, to make it fast, close the file ASAP.
Customer support, as necessary as it is for a business to create the foundation of trust, makes the selling process long and expensive. If the sizing of the product is one of the obstacles on the way, why not eliminate it?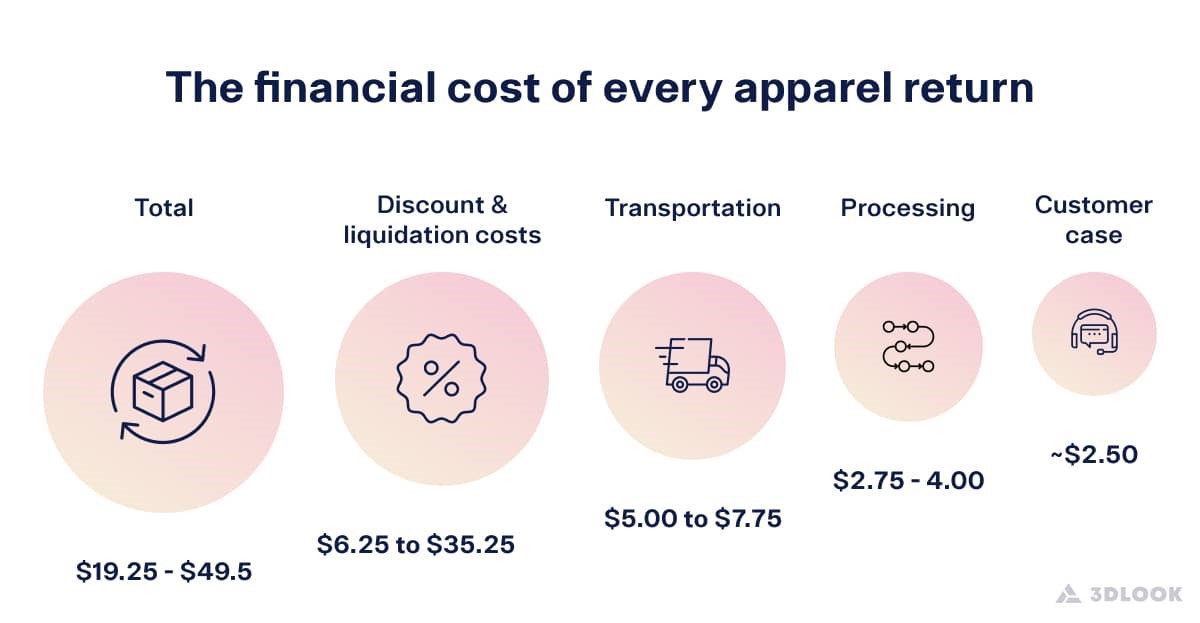 Source: Optoro
Studies have shown that the return cost of a $50 product is nearly $33, which includes processing, transportation cost, etc.
What if a shopify size chart was in place to help you reduce the return rate?
● Damage Control
You are offering the return option, and it's a plus. But, no matter what the reason is, when customers return the product, they are on the verge of abandoning you on the basis of you not being reliable on delivering your mission.
God forbid, getting bad reviews and falling short in customer satisfaction means all the efforts you have endured to introduce yourself as a trustworthy online clothing store are already gone by the wind. Your reputation, customer loyalty, all the promises you have made, pretty much everything.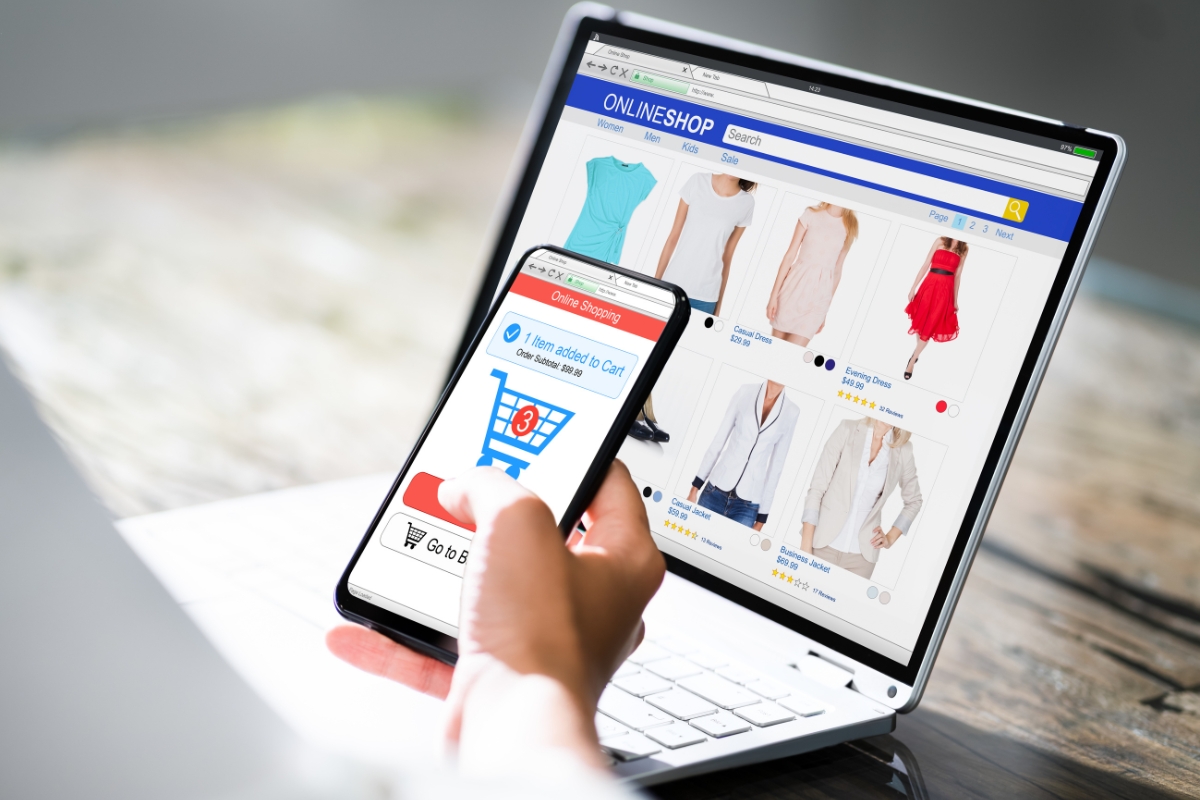 Shopify's statistics says that making a single customer costs about $129 for every apparel business.
When you face a return, not only do you lose that sale and the other consequences above, you lose that spent money just for nothing.
● Sustainability
Believe it or not, Each year, 5 billion pounds of waste is generated through returns.
You need to make sure that you have at least a few buying visitors in every corner of the city, and sustainability is a catchword in a lot of communities.
Things to Remember: 4 Timeless Tips
Before we proceed, you better keep these four tips in mind while considering using a size chart in your online apparel store.
● Make it Easy to Understand
As you may have experienced yourself, "small, medium and large" is not always useful enough to find or to offer the best of choices. So, being more precise on the items like the length of sleeves, waist and inseam size will help to reduce the return's probability.
● Make it Easy to Find
If you have already worked on your user experience, you know that accessibility is a MUST in every part and page of your website.
According to the laws of providing a pleasant UX, place your size chart close so that the user can refer to it in minimum time.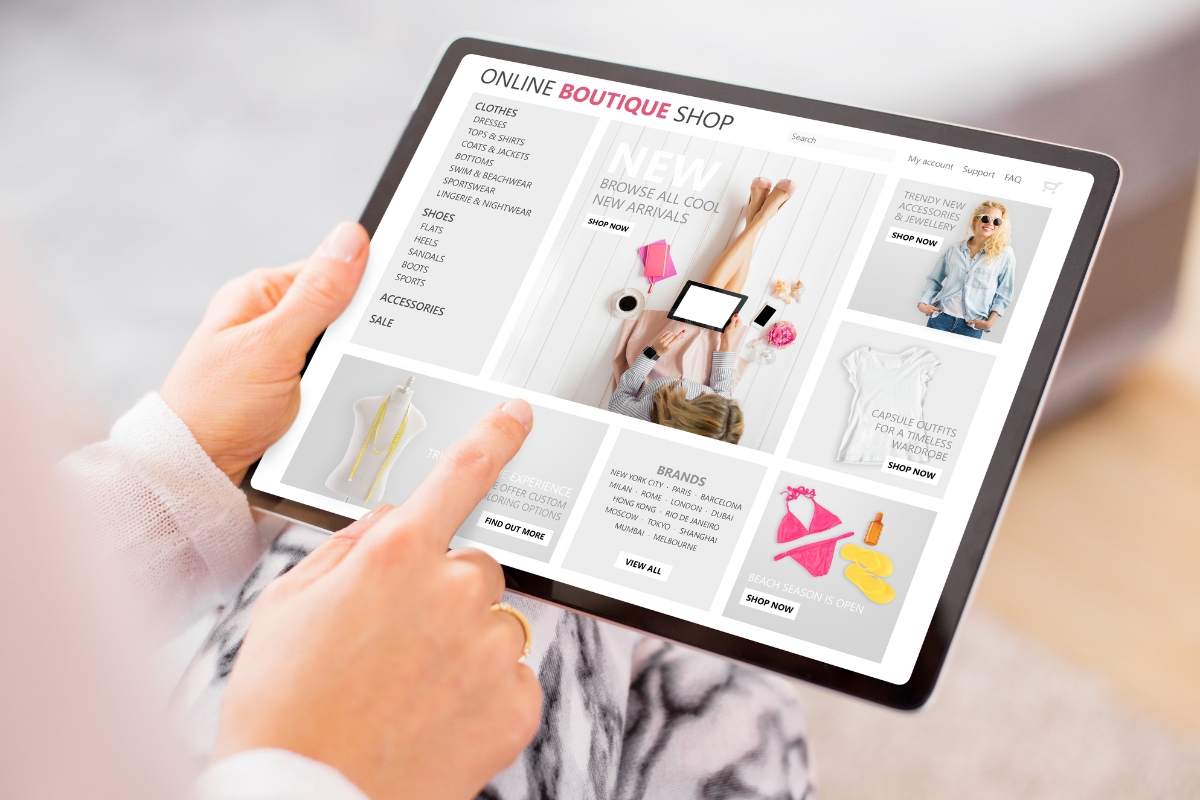 ● Let the Customer's Voices Be heard
As they say, "the proof of the pudding is in the eating." You can do whatever in your power to present a product and make it sound like the best, but the impact of a good review is beyond imagination. Introduce your size chart with the customers' words and make it BOLD.
● Face the Fact: Return Is Inevitable
There is no good reason to be pessimistic. You do your best to market, sell, and leave a good impression, but it just doesn't work all the time. Be prepared to face some returns, and make this process as easy as possible.
Losing a customer because of a bad experience on apparel size, or whatever reason, is more painful than having a product returned.
Another scenario is that they are happy with finding the right size and having a good experience.
If you have kept your end of the deal as satisfactory as possible, customers will most likely not return your product. But assuring them about the return option encourages them to be your voice and refer your offers to new customers.
You may also want to read: E-commerce Return Policy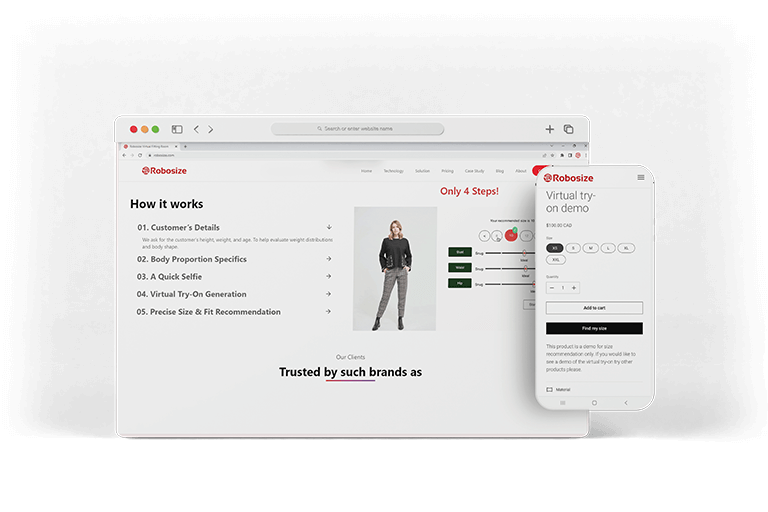 Fit Advisor
Fit advisor helps your customers find the right size with a few clicks; so they can buy with confidence.
Let`s Talk
How to Add Shopify Size Chart
It may be surprising, but each and every brand, depending on where the apparel is being designed and produced, has an ideal body type. The same rule applies to the clothes being produced in different countries. This is another reason for online boutiques to use a sizing guide on their website.
To prevent any possible confusion about the sizing rules of different countries and companies, sizing guides typically indicate the size of every offered piece of apparel by inches. This way, shoppers will have their exact measures to choose the best fit.
But the Ideal customer body type is directly related to what you produce or offer. For example, measurements in jogging suits are nowhere close to maternity dresses.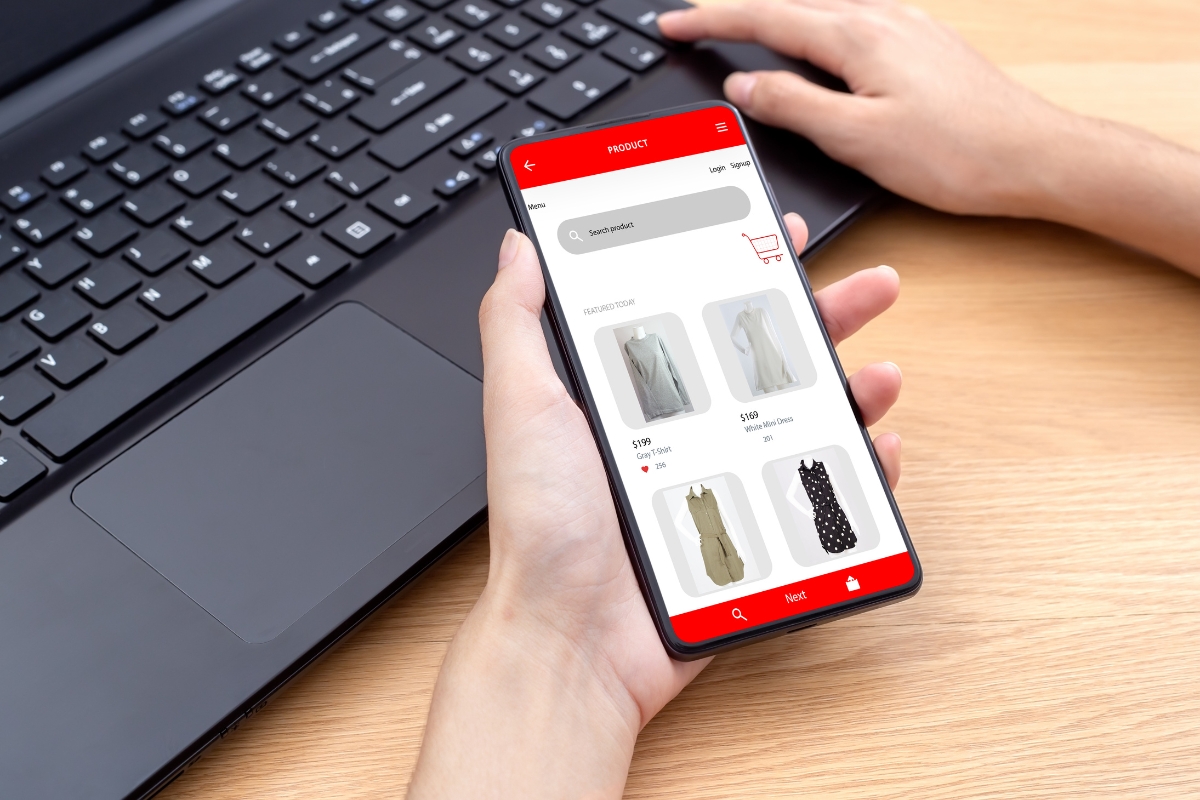 When you are done deciding about your clothing store's body type, it's time to add a shopify size chart to your website. There are three ways to do it:
You can add it by editing the theme code.
The second way is to implement the size chart popup by adjusting theme code.
The third way is to use the Shopify App Store.
Best Shopify Size Chart Apps
You have a wide range of choices available in Shopify App Store to place a size chart in your apparel website. But, based on statistics, Robosize is one of the best. Silvertraq, as a profitable example – using Robosize, has experienced an increase in conversion rate up to 55%.
Robosize is the only company that has developed a virtual fitting room that offers both size recommendations and virtual try-ons to provide a reliable size chart and a trustworthy fitting room for online apparel stores.
Read more about other case studies.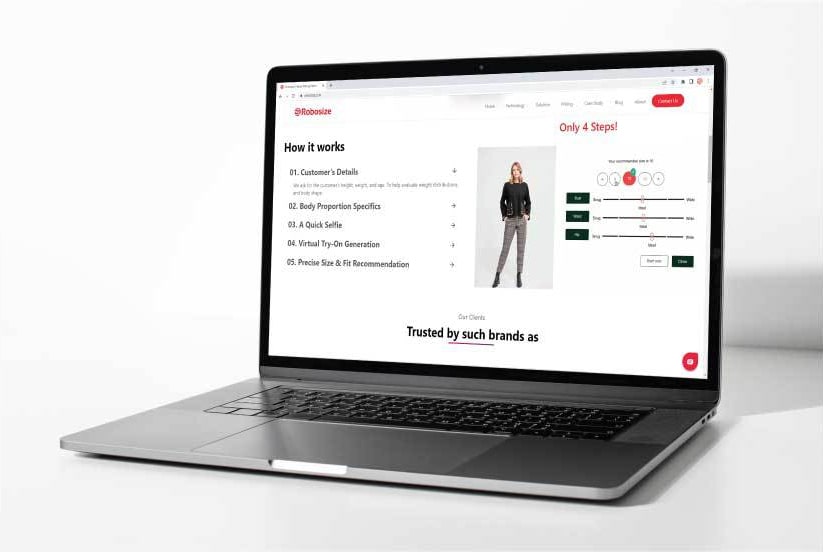 Virtual Fitting Room
The right size, The first time
Finding the perfect fit with a few clicks. boosts sales and cuts returns
Try Femo for Free
Conclusion
When a business operates remotely, being precise is a vital part of the job, and when it comes to the apparel business, it becomes more like a virtue than a fancy and luxury option.
Whatever app you choose to solve the problem of sizing and fitting in your clothing store, make sure it's in line with your objectives. Robosize presents you with some practical operational solutions. Take a look at our virtual fitting room solution, then decide.