One of the biggest challenges when creating an eCommerce website for clothing products, is making your own custom size charts. The main reason for this is that interactive size chart options are rarely publicly shared. Furthermore all size charts are specifically designed to cater to their own respective catalog.
As a result, using another catalog's size chart can only get you so far. So it largely falls on you to design a size chart that corresponds to your own advertised items.
In this article, we will give you 10 tips that will help you improve and enhance your virtual chart size as much as possible, regardless of whether you have your own website, or if you drop ship.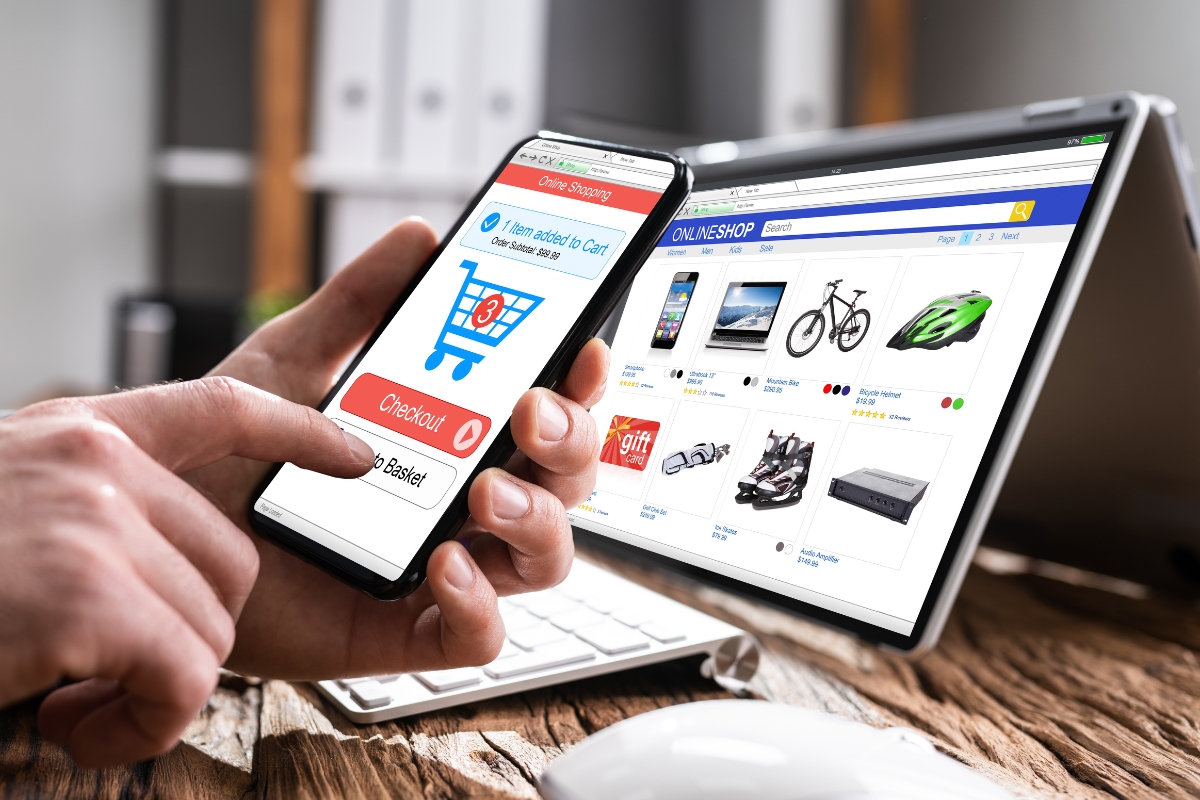 In the end you will also see some recommendations on the best tools to curate your own size chart. Let's get to it.
If you want to become familiar with the best size recommendation tool for your fashion e-commerce, please check out this article.
10 Best Practices to Follow for your Interactive Size Chart
Here are the top ten tips that will take your interactive size chart to the next level.
You don't have to use all of them. Incorporating five or six of these options should be enough to create a quality size chart. However, some of these points are essential, while using all of them will make a perfect virtual size chart.
1. Augment: Increase Interactivity as Much as Possible
The more interactive options a customer has on your website when dealing with your size chart, the more they will feel represented and the more they are likely to spend meaningful time playing around with the size chart, possibly leading to a purchase.
In general, there are five main categories that you need to represent on your public size chart, those being the waist, the bust, the hip and the height.
Make sure these are covered as much as possible in your interactive size chart. However, also be careful not to go overboard and overcomplicate. Your aim is to hit that sweet soft spot balance.
2. Gain Credit: Use Testimonials
This is not directly about what to do with the size chart from a technical standpoint, but more so about using an accompanying message that will boost your authenticity and credibility.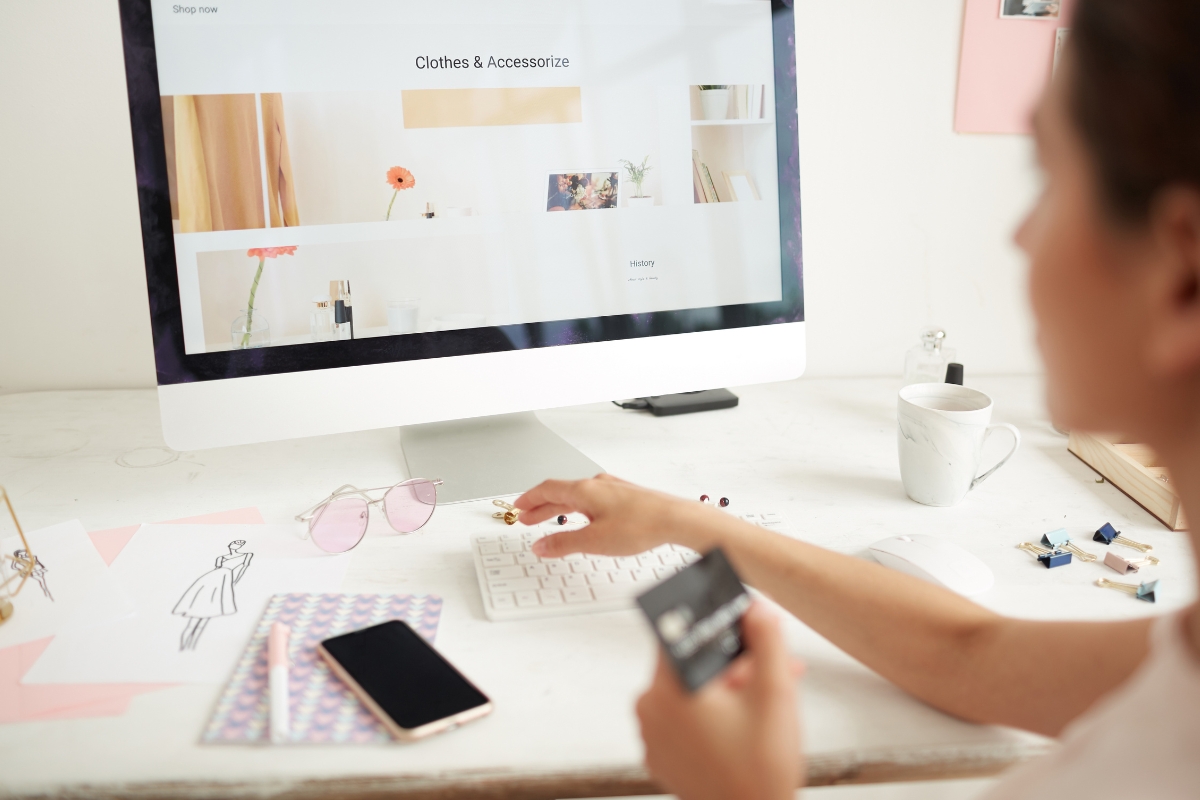 Size charts are by nature difficult to trust in an online environment and customers often are doubtful to make a purchase based on data provided by a virtual size chart.
One of the best solutions to remedy the issue is to use testimonials from previous satisfied customers. This will give legitimacy to your brand while at the same time encouraging the present customer to place their trust in your interactive size chart's accuracy.
3. Motion is your Friend: Use Video Content
Similar to how testimonials can go a long way in helping your size chart gain traction and trust, video content, both in tutorial and advertisement formats do wonders. Reading some testimonials on how your product fits some other customer is great.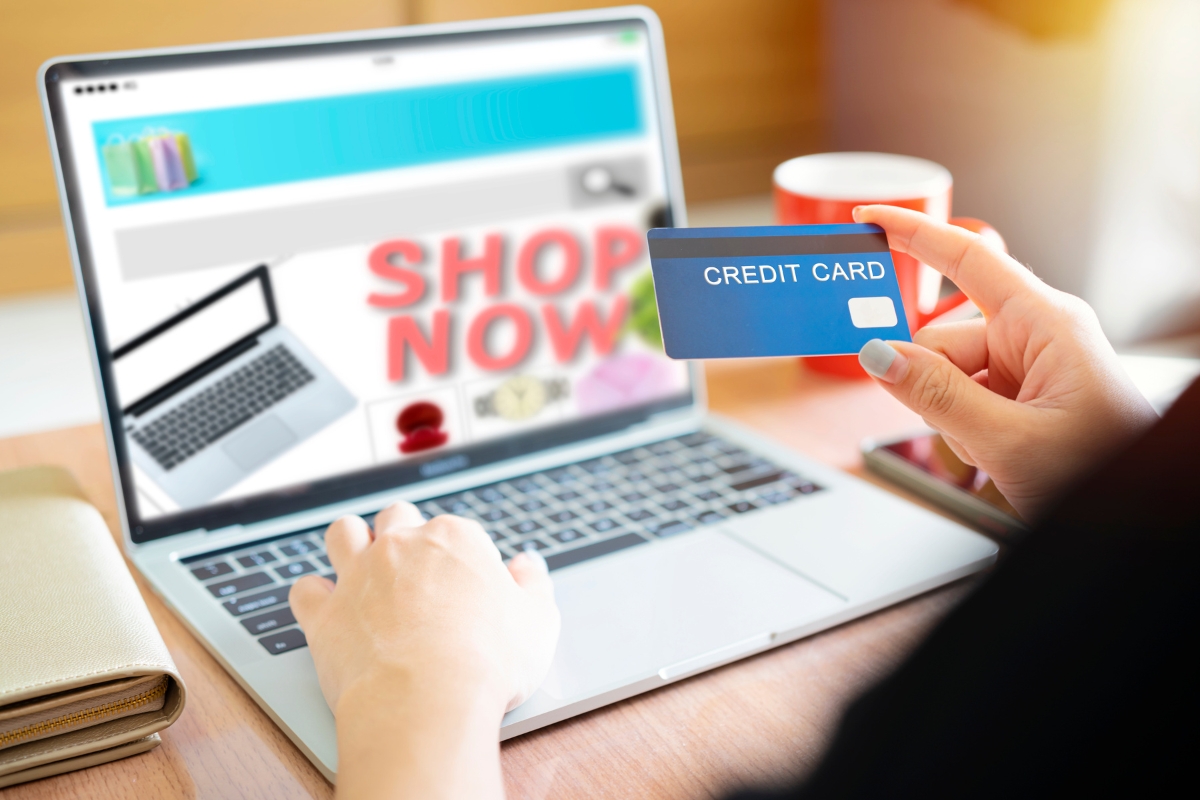 But what really takes this into the next level is seeing it as part of a video, after all, reading never replaces seeing. Use different sizes and models to showcase your brand and size chart's ability to get any order fit for the customer, and watch your order income go up.
4. To Each According to its Needs: Model Diversity
Speaking of models and sizes, it's time to diversify your incorporated models and sizings to be as inclusive as possible. These days the old standards of fashion are dissipating and newer trends are being used.
But even if you don't personally believe in these trends and societal changes, diversifying your model size and representing different sizes in your interactive size chart, directly translates to the inclusion of a wider potential customer base and more profits.
Use different sized models and options in your visual size chart in order to cover more buyers and get more orders.
5. Go International: Diversify Measurement Units
We have mentioned this in our other articles and for good reason, so good in fact that it is warranted to repeat it here as well.
The online nature of your online store means that it will potentially have an international customer base.
Here's the catch, different countries use different sizing measurements, and if your size chart only uses a single measurement system, the vast majority of the customers that are not familiar with it will probably skip buying anything from you.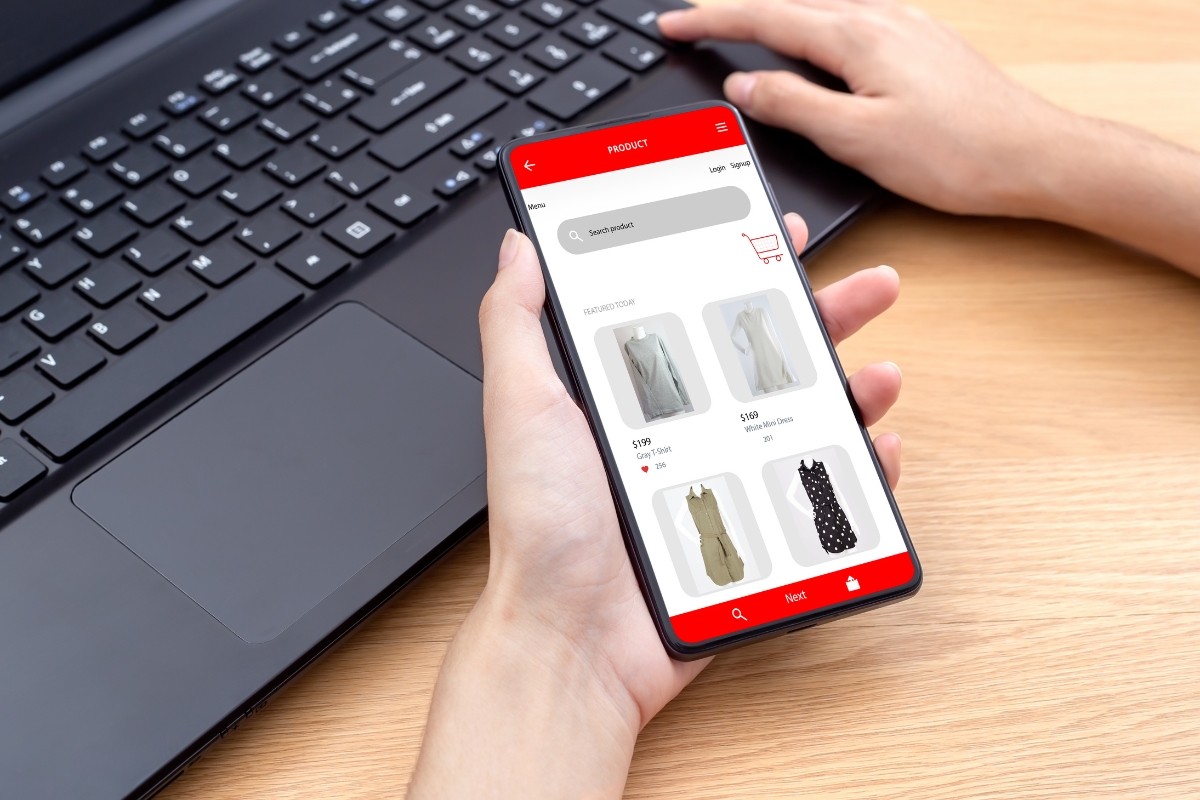 Make sure your size chart also acts as a brand size converter to represent and respect international buyers.
6. Simplify: Limit your Customer to External Size Charts
A true size calculator needs to be simple and straightforward. In general, there are two different types of size charts: internal and external.
You need to make sure your customer is not overloaded by the irrelevant info of a private or internal size chart. You alone are the curator and user of your internal size chart, which will be your reference point for details and product-specific designs.
So in other words, your interactive size chart should only be an external (public) size chart that covers the most critical areas of the human body, as mentioned in our first tip.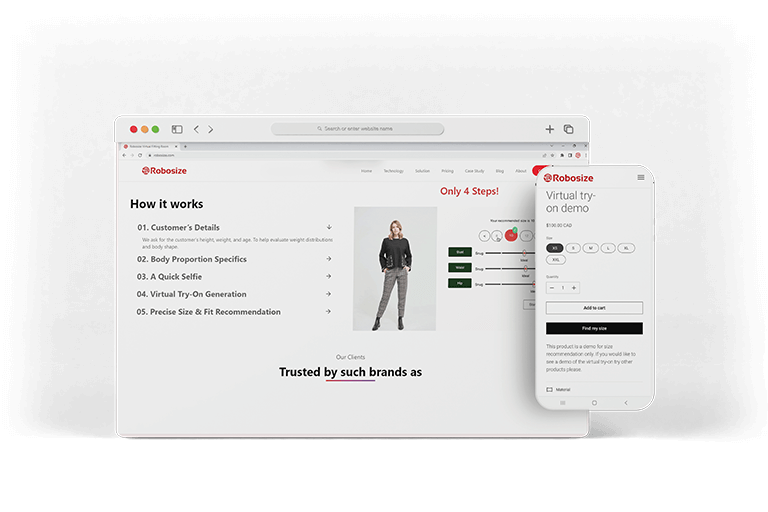 Fit Advisor
Fit advisor helps your customers find the right size with a few clicks; so they can buy with confidence.
Let`s Talk
7. Towards the Future: AR
If your budget can cover the implementation, then there are few quirks and features as fun and as useful as augmented reality (AR) for your interactive size chart.
We mentioned that maximizing interactivity is a major point, and AR really does take interactivity to the next level.
Customers can use AR mirrors to directly test the clothing they want, and you can even create a virtual store for the customer to browse. Robosize also uses AR as part of its virtual fitting room.
8. Dive into Details: Use Specific Product Specific Size Charts
Probably the worst mistake you can make is to exclude certain products from your catalog from being represented on your interactive size chart. Even worse would be to use one size chart for all your products.
Make sure that if you are offering different clothing items such as shoes, pants, shirts, coats, etc. you have them all covered with specific size charts that allow the customer to test and choose easily. This is not really a tip so much as it is a basic principle.
But you would be surprised how often it is neglected. So make sure that you don't make the same mistake as many other online clothing eCommerce efforts.
9. Make it Multilingual!
Remember when we said that you need to have different measurement units covered in order to represent the potential international customer base of your eCommerce? Well the same principle applies to the languages you are going to have your interactive size chart represented on.
Now, we're not saying that you should go out of your way to cover every obscure language. But you should make a summary of the regions you are going to be offering and advertising your products the most and make sure the most common languages of those regions are supported, both on your website as a whole and on your true size calculator.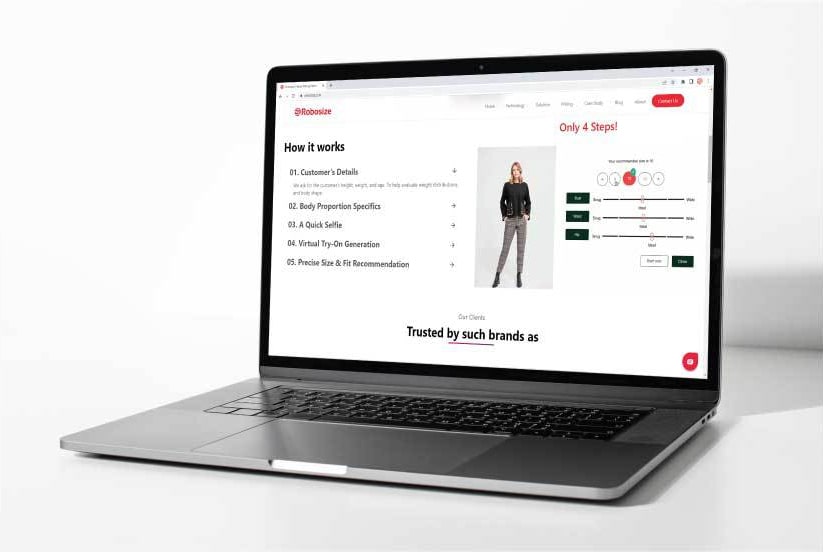 Virtual Fitting Room
The right size, The first time
Finding the perfect fit with a few clicks. boosts sales and cuts returns
Try Femo for Free
10. On the Go: Mobile Support
The modern hustle culture and template-driven websites have a major tendency to prioritize speed and quantity over fundamental quality and user experience. This in turn has led to many cases of negligence where an eCommerce website does not even have mobile support.
Mobile phones have the most common way of accessing the web and performing online purchases.
Now if you are going to use a predefined, template-driven website like Shopify to host your store, this is not a big deal. But if you are making your own website and interactive size chart, then make sure that it is supported on all major mobile OS options.
Configuring a size chart for this purpose can be challenging due to animation, pictures and constant resizing of involved components, but it is absolutely critical to your brand.
Best Tools to Use for your Size Chart?
At the beginning of the article we mentioned that the larger technical aspect of designing a size chart falls on your own shoulders. However this does not mean that you are alone in performing this task.
There are lots of helpful paid and free options out there that will help you design your own interactive size chart with a minimum of fuss.
While free options are all helpful in their own way, none of them capture the depth and calculative qualities of Robosize's virtual fitting room.
Enhanced and powered by augmented reality, our virtual fitting room has been used by reputable brands such as GNP, Sweet Violet, WorkShirts, and Konko. In all of these cases, the cooperation led to the creation of laser accurate size charts and other improvements.
The performance of the Robosize's virtual fitting room is backed by stats, creating major growth in yield for our partners.
In our partnership with Konko for example, we managed to increase their conversion by 8X, their sales by 30%, their AOV by 8%, and their tool acquisition rate by a whopping 23%. Want to get the same results for your own business and size chart? Don't rush it! Try a free demo first!