The age of digital globalization has begun. With the increasingly high number of people making their fashion purchases online this 2022 and going into 2023, it is the best time to launch your online boutique.
Gone are the days when a conventional brick-and-mortar store was necessary to sell clothes, shoes, and accessories. Today within the comforts of your own home, you can start an e-commerce fashion store with immediate revenue and profits.
This article has compiled the steps on "How to Start an Online Boutique? For Beginners." You can use this step-by-step guide to start your e-commerce fashion store without special or professional training.
Online Boutique Vs. A Conventional Brick-and-Mortar Store
Post-pandemic, with the risk of health issues in physical contact, e-commerce stores became even more popular. An online boutique has many more advantages than a conventional store. When analyzing an online boutique versus a traditional brick-and-mortar store, many factors can tilt the scales toward e-commerce platforms. Here are a few important ones that any start-up should consider.
The Differences Between a Conventional Traditional Store and a Boutique E-Commerce Fashion Store
A traditional physical store would require elements that differ from an online boutique e-commerce fashion store. These differences include the following:
Location:
A physical location that requires the retailer to spend funds to purchase or rent. But an online boutique doesn't necessarily require a place and won't need the expenses. The only payment it needs is the provider's cost and maintenance, and you will have your boutique launched and running.
Inventory Warehouse:
In a traditional brick-and-mortar store, you must set up a storage area for the merchandise you wish to sell. But you don't have to stock up physically in an online store to start selling.
Expenses:
The expenses in an e-commerce store are significantly lower than a traditional storefront. The only costs associated with operating an online fashion apparel business website are the acquisition of a domain name, the cost of web hosting, and the expense of an internet connection.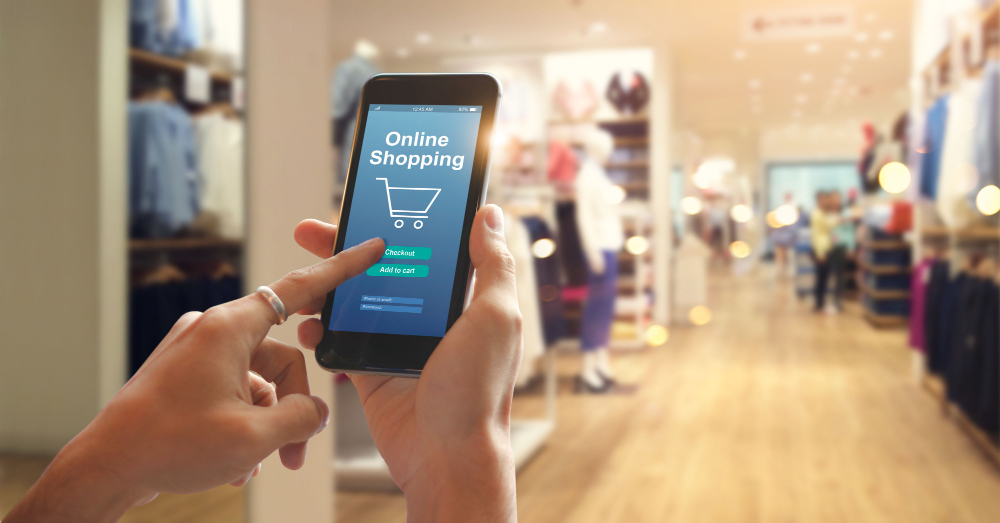 This contrasts with the expenditures associated with maintaining a traditional brick-and-mortar storefront, including monthly rent payments, store maintenance, utilities, and insurance. Thus, another reason to establish your fashion brand on a website before investing in a conventional store.
Holiday and Off Days:
One of the significant differences between online apparel stores with physical stores is the holidays and off days. With e-commerce stores, there are no closing times, so you can have sales going through 365 days a year, 24 hours a day, without a halt. However, conventional fashion stores always have a closing time and an off day for holidays, so ultimately no sales and profits.
This ability to make a continuous sale was one aspect that drove the popularity of online shops during the enforced Covid-19 quarantines. Being able to work regardless of any physical restriction became a necessity for fashion stores and has remained a way of shopping and consumers' lifestyles post-pandemic.
Serving Customers:
While in a conventional store, a retailer must hire employees to serve shoppers and attend to their needs and requests. But, in an online boutique, you don't have to serve customers individually. So, you don't necessarily have to hire multiple people once you manage your website. A handful of people would be sufficient to manage your e-commerce clothing store.
Additionally, at a physical store during sales or rush hours, many shops lose customers due to wait times or a lack of employees attending to waiting customers. During these rush hours, they usually face the risk of theft and loss of products. But online stores don't have any of those issues. With a high-tech website, millions of people could choose to shop on your online fashion website, and it would not impact their purchase.
Customer Interactions:
It is said that a brick-and-mortar store has the advantage of interacting with clientele on a personal level. So they can build shoppers' loyalty and the relationship concerning the brand. However, we must disagree that unless you are a small local boutique, this advantage doesn't provide an abundance of sales in your business performance.
An e-commerce fashion line primarily on the internet can still create loyalty and positive relationships regardless of being online. Socially aware business values, active social media platforms, attentive online customer service, personalized emails, and instant responses to shoppers' reviews, posts, comments, and inputs; can also create customer interactions.
Marketing & Advertising:
Marketing and Advertising is an inevitable aspect of the fashion retail business or any brand that wishes to flourish. But in an e-commerce fashion platform, these marketing and advertising strategies will transpire solely online.
Through social media platforms, SEO techniques, email marketing, promotional content, paid-per-click advertisements, and search browser ads, it is much cheaper to run a marketing and advertising campaign for your e-commerce fashion brand online.
But conventional fashion outlets must have more broadcasting techniques. While having matching digital marketing strategies, physical stores must incorporate other traditional media like printed ads and radio and television commercials.
Online E-Commerce or Conventional Physical Boutiques
Based on the above difference, if you are a new beginner and a Startup in the fashion industry, we recommend online boutiques. It's advisable to test the waters online before investing in a brick-and-mortar store. Risking so much to set locations, resources, products, and employment of people is not viable when you can test the fashion industry and your capabilities in an online boutique store before considering a conventional establishment.
But how do you set up an online boutique from zero to hero? Well, we can help!
The 12-Step Guide to Starting an Online Boutique? For Beginners
Online boutique entrepreneurs are better able to compete with established businesses because of technological advancements, customer preferences, and the rise of e-commerce. Today using online stores, new start-up fashion stores are safe from the predatory practices of large corporations.
What's even better? You can launch your virtual fashion store immediately without the hassles of a physical store. You can set up a gorgeous online shop and provide apparel merchandise at reasonable prices through the internet.
Thus, we have shared this detailed directory on getting your shop up and running online. With all, you need to know in the 12-step guide to starting an online boutique store for beginners.
1. Identifying A Niche, Interest, and Category
Finding your passion and market niche will determine your company model, target audience, and industry. This is crucial. Researching the market and your competitors can help you find a niche, interest, category, and prospective consumer.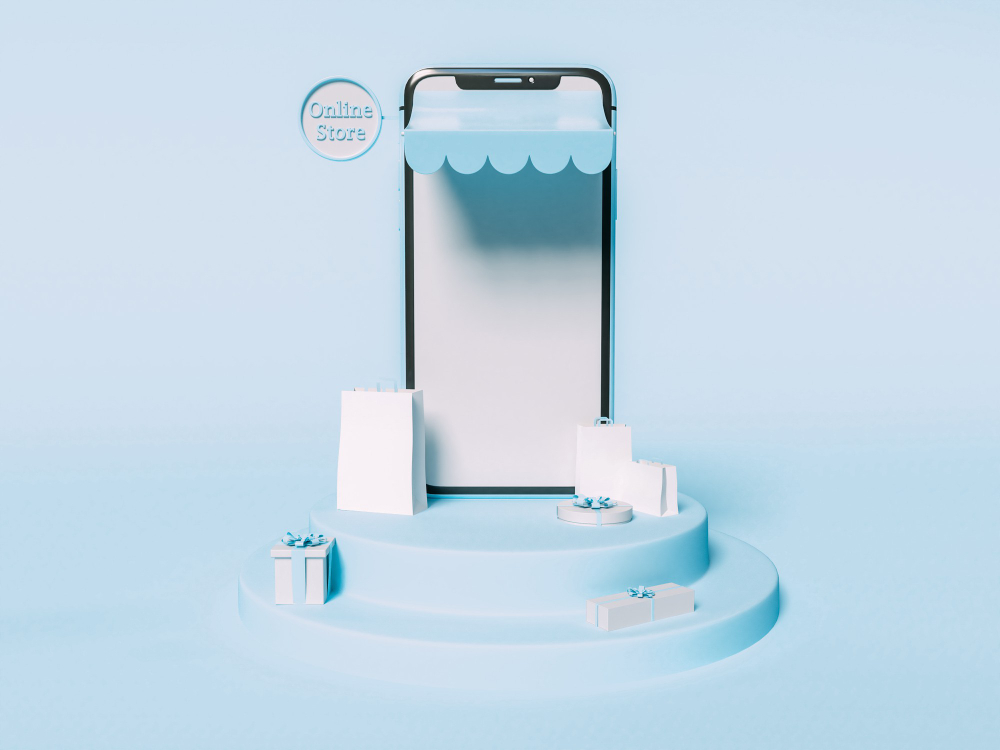 If you're starting with your virtual boutique, we advise zeroing down on a particular market segment. You may begin with only one kind of trendy clothing, for instance. On your website, you may specialize in selling athletic apparel, maternity clothes, or plus sizes.
Narrow Your Focus
If you narrow your focus to one area, you may increase your chances of success while decreasing your risk exposure. Remember that you can only begin on a small scale to eclipse your rivals eventually. There's no need to go all out right now.
Make sure your chosen specialization and focus area is one you strongly prefer. However, finalizing an e-commerce boutique niche and interest also depends on the following step that plays a determining role.
2. Identifying Market Gaps
Choose a niche that hasn't been fully exploited. But it's in high demand from regular consumers. Use the internet to your advantage by looking for an expanding market with low levels of competition. When consumer interest is in a product, but the market remains underdeveloped, entrepreneurs have a better chance of finding commercial success.
To do a detailed market analysis, you should conduct precise buyer identities, industry analysis, category investigation, product demand breakdown, competition scrutiny, and keyword research on search browsers to identify product demands.
3. Product For Today and Tomorrow
Select a Product that allows for growth even if you focus on only one market segment. It's possible that you'd want to zero down on a specific sector but that you'd eventually like to branch out. If you decide to specialize in men's sportswear, you'll be limited to selling accessories like socks and hats once you choose to branch out.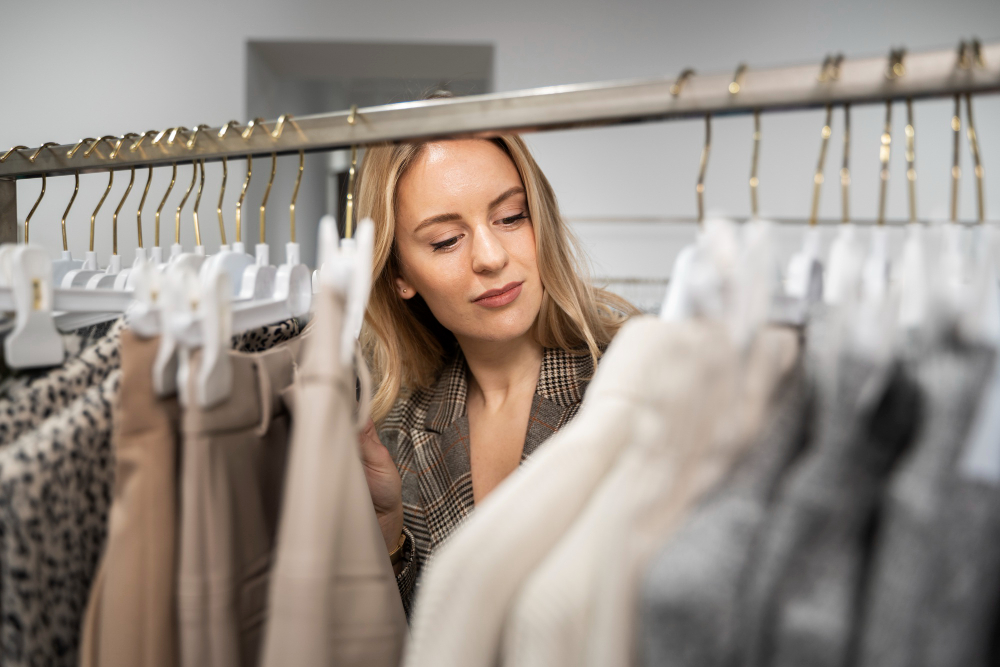 However, you may grow your business to include women's and children's sportswear if you start with men's apparel in the sportswear category. But how do you ensure that your area of expertise doesn't become a limiting factor in your career development?
Pick a brand name that doesn't limit you to just one product but encompasses the whole category. As a result, you might begin on a modest scale while leaving room for future growth.
4. Choose A Brand Name and Domain
Remember that your website domain and social media names should align with your online boutique's brand name. You are not obligated to use your domain name indefinitely, but it is quite expensive and risky to re-brand. So, choosing your potential name carefully is vital. Consider factors like:
Originality – Make your brand and domain name unique to stand out from your competition.
Character – Names with personality draw consumers in for purchase. Whether funny, sweet, empowering, or sassy, names can bring loyalty. Brands that uphold their values gain a personality that makes them memorable—for example, Red Bull, Jeep, or Apple.
Memorable – The chosen name won't be successful unless it's memorable. Don't make your brand name overly long, complicated, or hard to spell. Make it simple and easy to remember.
Simplicity – The simplicity of a brand name is the biggest key. Short names that are easy to spell are crucial. Remember, you are opening an online boutique. You don't want to make it hard for your consumers to type your brand name. Most successful brands, like Nike, Zara, Chanel, Apple, and Dior, have short names. These are easier to type and so quick to access when searching online.
Availability – The perfect name won't be perfect unless it's available. So, check its legal, domain, social media, and online availability before proceeding with the chosen name.
5. Brand Concept, Theme, and Objective
Now that you know what product you wish to sell in your online boutique, the brand name, and the domain, it is time to select your concept, theme, and objective. Identify your branding's concept by setting your:
Brand Name design, Motto, Quote, Theme Colors, Theme Design, and what it represents. Remember to make the business name easy to remember and pronounce, particularly if you wish to have maximum impact and growth among competitors.
Identify firm Value, Vision, and Mission. Your branding social purpose should be clear for consumers.
Brand Start and Future. Customers enjoy integrating with a brand. Clarify your past, present, and future purposes.
Today's consumers wish to relate to a brand before making a purchase. So ideally, set your website content, products, and concept in a way that entices customers always to come back.
6. Use A Business Plan for A Successful Online Boutique Store
The next step and most important aspect of starting a successful online boutique store is the business plan. The draft of your company strategy helps you reach your goal as an establishment. This document will detail the measures you'll take to get there. Your business plan will be helpful when approaching investors and financial institutions for funding.
Some of the important components of a successful business strategy for an online boutique is a 10 Step E-Commerce Clothing Business Plan that would include:
A Business Outline – That would include an executive summary, idea outline, brand team, legalities, registrations, and scope of business.
Business Objectives – Including your brand's identity, purpose, mission, vision, values, and objectives in ethical and environmental aspects.
SWOT Analysis – The strategic planning matrix for developing your fashion boutique business based on the market Strength, Weaknesses, Opportunities, and Threats. It is a vital aspect of your risk management system.
Return on Investment Source – Identify the Investment return by researching competition sales, expenses, possible sales, taxes, and legalities required for your fashion e-commerce store to produce a profit.
Technology Assessment – The trending technologies and platforms required for your e-commerce fashion store. Like the website platform or virtual fitting room widgets like Robosize.
Product and Services – Your merchandise and services compared to your competition, prices, estimated revenue, cost of procuring products, product risk assessments, techniques, and technologies required to present the products to consumers.
Digital Marketing and Advertising Strategy – The strategy required to market and advertise your online boutique fashion store. One great choice is social media marketing.
The Operational Plan – The e-commerce fashion store details an operational business plan in a 12- month step-by-step guide with intricate daily functions of how your business will run. These include customer service, return policies, risk factors, issue assessment, and other detailed operational factors.
Financial Plan and Forecast Estimations – The financial projections and predictions of all detailed estimated costs and calculations for applying your e-commerce boutique store's operational plans.
Funding and Sponsorships – The monetary funding that might be required presently or in the future for the expenditure and growth of your virtual fashion boutique.
Your business plan would be your success factor. Do thorough Market Research before writing your business model.
7. Locate Product Suppliers
In this stage, your merchandise becomes real because you'll still need materials even if you're doing all the work yourself. It would be best to balance spending too much and to get low-grade materials.
Since you will be dealing with your suppliers regularly, it is essential to ensure that you can get along. You must consider the following:
Quality – The quality of products your supplier provides, their suitability for your online boutique, and the price you request from customers. We suggest acquiring samples before committing to a supplier.
Provided Support – The level of customer service and support provided. Accountability and Customer Support are essential when choosing a supplier.
Reviews – If other people are buying from a said supplier, ensure you assess the reviews.
8. E-Commerce Online Platform
Now that you have settled on a particular audience, product line, market, category, brand, and concept, you can start thinking about a suitable online platform. This refers to your company's e-commerce platforms that your website runs on. The good news is that various fantastic options are available that make it possible to set up an e-commerce website with zero experience or training required.
You need a reliable partner that meets your needs now as a beginner and can help you expand in the future. Transitioning between platforms is achievable but will take a lot of work. Thus our number one advice to businesses is to choose the right platform provider. That's why it's crucial to do plenty of homework before picking one.
An E-Commerce Shopify Clothing Store
Many tech firms like BigCommerce, Shopify, and WooCommerce provide many e-commerce platform alternative functions. Each firm has advantages and disadvantages in functionality, templates, costs, and checkout capabilities.
The Easiest Online Clothing Store Platform is Shopify. Whether you're just starting or have an established apparel company, Shopify is a great e-commerce platform. Because of its scalability, ease of use, and security Shopify has attracted much attention. Furthermore, it works with various third-party applications, including BigCommerce and social networking sites.
9. Create Your Shopify Clothing Store
Sign up and create your online platform for your virtual fashion boutique. Add your logo, brand colours, pictures, products, descriptions, payment details, payment providers, shipping details, "about us" tabs, contact us pages, and any necessary website content required. Just ensure that your content is Search Engine Optimized. Moreover, create a mobile-friendly website to cultivate conversion rates from mobile devices.
10. Add a Virtual Fitting Room Technology
Considering you are starting an online boutique store, you must analyze how you wish to present your products to your consumers. For e-commerce fashion stores, one innovative technology that could be incorporated into your Shopify stores is a Virtual Fitting Room like Robosize.
Integration Technology with Online Boutique Stores
As an online fashion and apparel store considering Robosize, there is a Free Demo that you could try. But the best part about this addition to your online shop is that Robosize's integration technology into your Shopify e-commerce platform is straightforward. Even if you have a JavaScript Website, you can still apply easy code-free website integration.
Size and Style Recommendations
Robosize is the first and only company to provide a virtual fitting room service that offers accurate sizing recommendations and the ability to try different clothing styles in a virtual fitting room. Robosize combines precise sizing analysis with photorealistic try-on environments in a single, easy-to-use platform.
Free Trials and Inexpensive Packages
It is an excellent choice for starting an online fashion line. Robosize offers a free trial and cheap packages for generating conversion rate solutions and instant business profits. It uses cutting-edge technology to entice customers towards quick shopping experiences.
11. Online Fashion Boutique Launch
As soon as you have your website up and running, you can begin preparing for the debut of your e-commerce fashion boutique platform.
Provide details about your clothing store on all your social media accounts and start on your social media marketing plan.
Get your transactional and registration email content. Complete the setup so you can send out messages as soon as you get your first purchase.
Put tracking pixels, Google Analytics, and KPI statistics in place to gather data immediately upon launch.
It is essential to ensure that all features and connections on your e-commerce store platform are operational by testing them thoroughly.
Use the "Go Live" button to initiate the actual launch of your online boutique store.
And now is the time to implement the marketing plans detailed in your e-commerce business strategy. As an added measure, prepare a press release to increase public awareness and interest in your newly launched online boutique store.
12. Marketing and Advertising Campaigns
You can now kick off a nationwide advertising campaign. Assuming you've already made an initial start with your online shop's social media channels, you may now settle into more routine processes. Marketing strategies include social networking, digital content marketing, social media boosts, email outreach, and paid-per-click digital advertising.
You can choose your routine processes. You don't have to be active on every social network platform. It will help if you optimize your strategy for the top three channels your target market uses.
If the social media platform offers a shopping option, use them. Setting up the shopping feature is simple and will help you convert your followers who are already interested in your brand into customers who give you conversion rates.
Check, Improve, and Update for a Successful Online Boutique
Any business requires constant checks, improvements, and updates to ensure it runs smoothly. An e-commerce fashion line requires more attention, considering it's a 24-hour, 7-days-a-week, and 365 days-a-year kind of business.
After opening for business, it's crucial to analyze sales and other metrics to find out what's working and what isn't. Then you may tweak it and add enhancements like:
Promoting top-selling items front and center.
Trying out different product descriptions or images on low-performing pages.
Adjusting your shopping cart in areas where customers often abandon it.
Integrating user feedback in the form of testimonials and reviews.
Taking advantage of sales and deals for the holidays.
Interacting with customers through social media platforms, polls, reviews, chatbots, and email marketing responses.
The Virtual Fitting Room The Best Tactic For Beginners Starting Their Online Boutique Fashion and Apparel Store
The best aspect of technologies like Robosize's Virtual Fitting Rooms is that they provide a fun, inclusive and sustainable website for consumers. Moreover, they give newly opened e-commerce fashion stores all the input they require to maintain their website management strategies.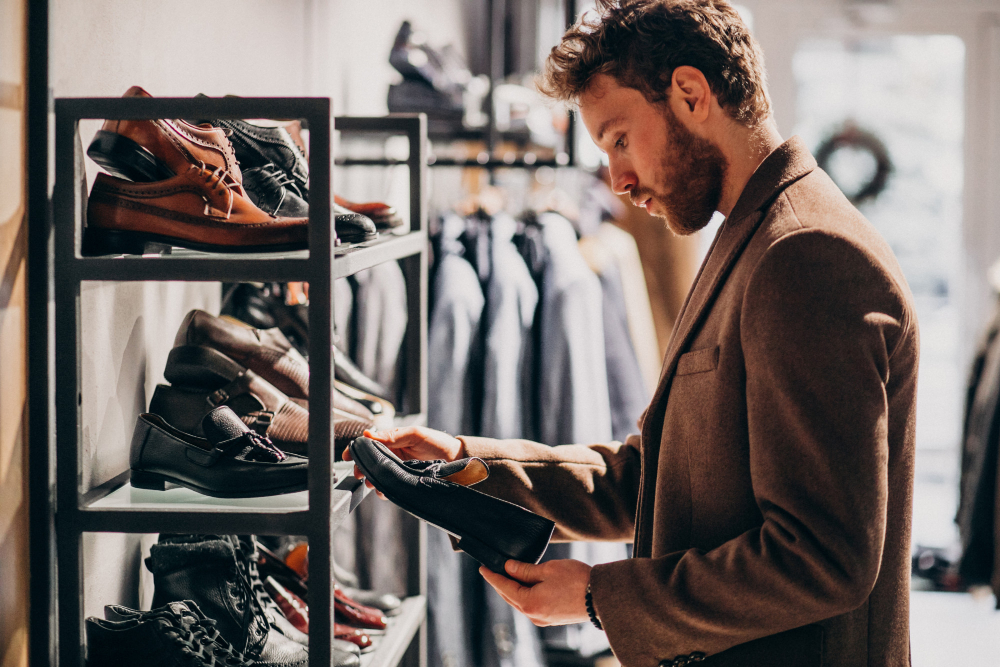 Generally, launching an online boutique for a fashion store takes work. It is a constant process. Also, with a large number of competitors and customers still preferring to try out clothes physically, it takes a lot of work to stay on top. However, technologies like Robosize's virtual fitting room make starting an online boutique for beginners simple. If you want to entice customers, increase sales, create conversion rates on your platforms and stay ahead of the competition, use this innovative technology while applying the above steps for the best start and future for your online boutique fashion line.