Creating a frequently asked questions (FAQ) page is one of the most efficient methods to improve customer service and support. With proper execution, a FAQ (Frequently Asked Questions) section can be a useful addition to your website.
In this article on the 14 steps to writing a perfect FAQ for clothing websites and e-commerce fashion stores, we will give you a step-by-step guide along with examples for easy application to your online platform.
This article will cover every detail you need to know about the best practices for creating, optimizing, and running your new or pre-existing FAQ page to its full potential.
What Is A Frequently Asked Question (FAQ) Section?
If you own an online business, you should have a section dedicated to frequently asked questions (FAQs) so that you can answer issues that clients have while shopping with you.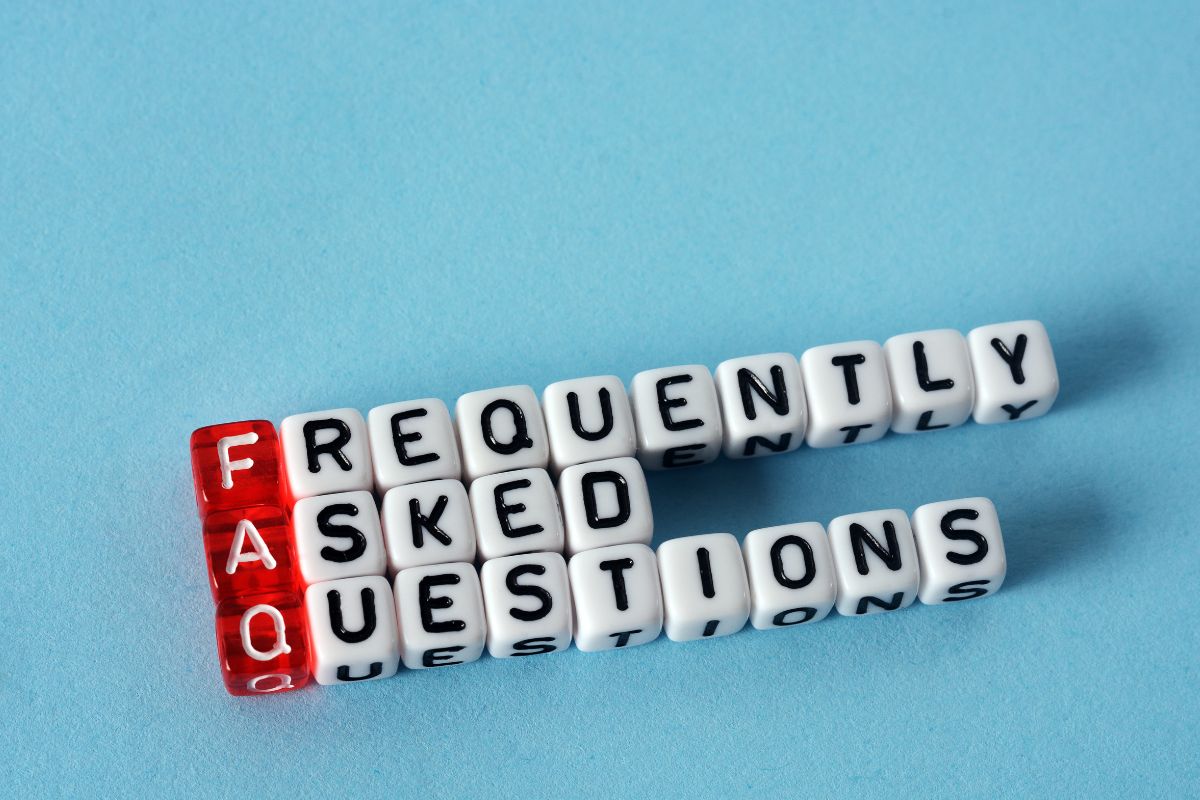 Since 69 percent of customers would rather look for answers elsewhere before calling customer service, frequently asked questions (FAQ) pages have become essential for eCommerce sites.
A frequently asked questions page is distinct from an "About Us" section, which provides a more comprehensive history of your company. Customers will feel more comfortable buying from you if you can answer any questions they have about the service or product.
A high-quality FAQ page may also serve as a consumer's initial point of contact before they send an email or call your business.
Why Use FAQs?
Your FAQ page is most useful when it helps clients at all stages of the buying process, from those just beginning their research to those who are already in the midst of finalizing a purchase on your e-commerce fashion boutique store.
In a nutshell, having a frequently asked questions page would help convince unsure clients to make a purchase by easing their reservations about making an online purchase in general. It might be good to think of your FAQ page as a developing knowledge base that only gets better as time goes on.
How Do We Know We Need A FAQ Page?
Knowing if you can benefit from a Frequently Asked Questions section or not may be the reason you are holding back on having one. You are asking yourself if anyone would even bother looking at it. If, as an online brand, you are uncertain whether you should spend the time and expenses on having a FAQ section, we can help.
To Have Or Not To Have A FAQ Page
Depending on how you implement it, a frequently asked question page can either be a distraction or a useful tool. There are some indicators you can look for to see if it's time to add a frequently asked questions section to your website.
Repeated Questions:
When customers repeatedly contact you through email with the same inquiries, it's in everyone's best interest to provide a FAQ page. Having FAQs makes it easy for both your browsing users and your customer service representatives.
It will cost your company time and money, especially since your team will have to devote time and effort to responding to those questions.
So consider identifying the repeated questions and providing clear and conspicuous answers on your website to provide a useful reference to those inquiries within the FAQs section.
Reservations and Obscurities:
If you are selling a new and innovative product or service on your online store, it's best to provide a FAQ page, especially if your product or service confuses your customers. Since confusions create reservations and obscurities, it is advised to address them head-on.
By creating a FAQ section, you can stop consumers from leaving or not making a purchase due to the ambiguities they have regarding your business's merchandise and services. So clearly answer any questions that may arise beforehand on your FAQs page.
Speeding the Purchasing Process:
On the note of reservations and obscurities, one main reason FAQ pages can be helpful is to speed the purchasing process. If you have an innovative product or service and are new to the e-commerce industry, having a FAQ section could speed up the customer's purchasing experience and process.
By resolving the consumers' questions from the initial inquiry to the finalization of the purchase, you can enhance your website's conversion rates and the quality of the customer's shopping experience on your platform.
Legal Liability Insurance:
Your FAQs can serve as a kind of insurance against any legal complications. By making a protection policy based on the questions and answers in the FAQ section, you can get rid of any worries about your product, service, or buying process. As a result, any claims that could lead to customer liability lawsuits are removed.
Purchasing Roadblocks
This last point is very important because a frequently asked questions (FAQ) page is a one-of-a-kind chance to deal with problems head-on and remove barriers to a sale. This means higher conversion rates and bigger profits from your e-boutique store.
So To Have Or Not To Have A FAQs Page?
Well, we would always go with "to have." Remember that customers prefer to enhance their information comprehension without having to go through an employee.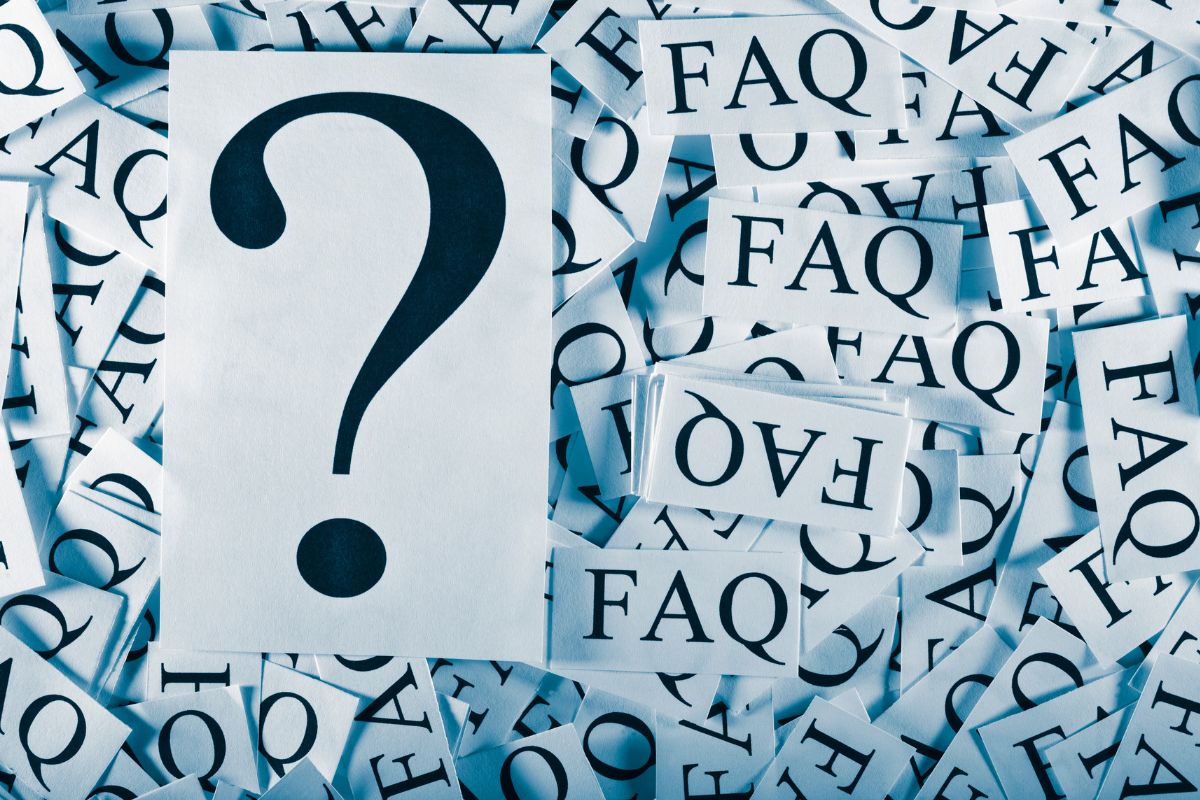 By providing a FAQ section, users can either browse down the page to get answers to frequently asked issues or use the related button up top to quickly go to the section of the page that best addresses their specific concern. If they have a question, they can just click on the related inquiry, and a drop-down menu will emerge with possible solutions. With that, any confusion can be put to rest in a brief two minutes.
The Advantages of Having A FAQ Section
Now that you know that having a FAQ section is essential for a successful online store in any industry, let us go over the benefits of having a FAQ page on your online store. Some of the advantages of having a "Frequently Asked Questions" section include the following:
Putting minds at ease about purchase conditions, laws, or regulations that aren't directly addressed on your product page or e-commerce website.
Creating trust with consumers by presenting transparency.
Speeding consumers' shopping experience by providing answers to commonly asked dilemmas. (For example, Do we accept returns?)
Minimizing the pressure on your customer service employees by responding and addressing commonly asked questions that consumers may ask in repetition.
Establishing credibility and professionalism through in-depth responses to confusing matters.
Answering queries in a way that surprises and delights clients motivating them to make a purchase on your e-commerce store.
Reducing the number of consumer complaints while increasing loyalty.
Creating a legal insurance policy in case customers have a complaint by having certain rules, regulations, and legal matters mentioned within the FAQ questions and answers.
Finally, one of the biggest advantages of having a FAQ section is that you can improve your website's SEO – Search Engine Optimization. This enhances and improves your platform's site ranking within the site navigation and search engines.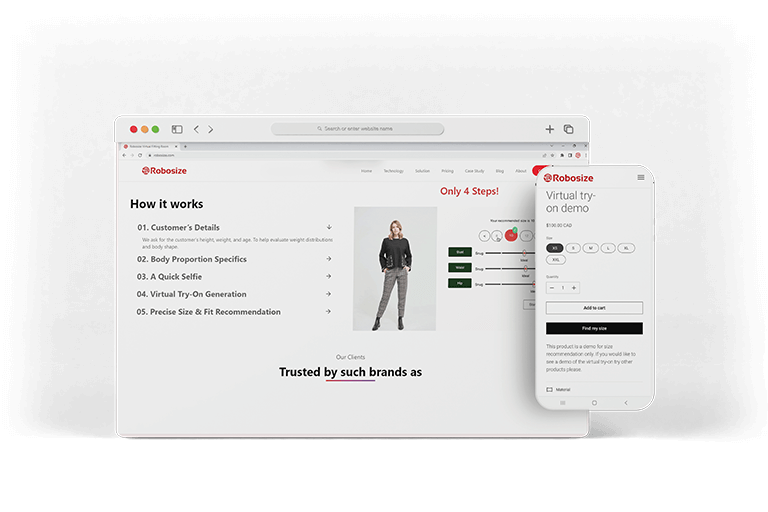 Fit Advisor
Fit advisor helps your customers find the right size with a few clicks; so they can buy with confidence.
Let`s Talk
The 14 Effective Steps To Writing A Perfect FAQ For Fashion E-Commerce Stores and Other Online Boutiques.
Now that you have made up your mind about having a Frequently Asked Questions section, let's go through the 14 effective steps to writing the perfect FAQ for e-commerce stores, particularly those in the fashion, apparel, and clothing lines. We will also give you specific examples that you can use as models for your online boutique.
Step 1: Research, Find and Outline the Common Questions
As the name suggests, Frequently Asked Questions (FAQs) are the most common inquiries that consumers may ask. You could do this by looking through the websites of your competitors. Or if you have an up-and-running online store, check the emails you receive from customers and pick out the most repeated inquiries.
Factors In Choosing A Question
When choosing the query you wish to display, you must consider a few factors. Including:
Relevancy – The connection and appropriateness of the questions
Utility – The function and benefit of the questions
Opportunity – The possibility and circumstance advantage the question provides
The chosen questions and answers should be seen as a chance to get more people interested and increase the number of sales.
Step 2: Categorize The Questions
Now that you have researched and outlined the overall questions you wish to ask, you need to start the categorization process.
Most fashion e-commerce stores that have a good FAQ page have chosen to group their questions into different categories. Even if you are not an online fashion store, we suggest categorizing inquiries if there are a lot. By categorizing questions, you can make it simpler for visitors to get answers.
Category Examples of (FAQ) Frequently Asked Questions For Fashion Brands
Successful brands like Pepper's have chosen to group their questions in the same way to make user research easier. So, instead of reading through the website, shoppers can just put their inquiry into the search field and get an instant result. Or they can look through the categories to find the answer to their question.
Some of these examples of Frequently Asked Questions for Fashion Brands could be about the following categories and topics:
Shipping
Any questions regarding the shipping of your clothes and apparel products may include the following:
The shipping methods offered
The shipping process
The shipping geography constraint
The shipping time
Purchased Orders
Within orders, consider all the inquiries, including:
Updating Orders
Cancelling Orders
Editing Orders
Adding to Orders
Order Problems
Mention all possible issues that may arise, including issues like:
Late orders
Incomplete orders
Undelivered orders
Tracking Information
Lost orders
Missing orders
Unavailable orders
Coming soon orders
Return and Exchange Policies
Return and exchange policies may be a make-or-break factor when a customer decides to make the purchase, so choose your answers wisely while including questions that cover subjects like:
Return and exchange policy time
Return and exchange policy rules
Return and exchange policy allowance
Return and exchange product conditions
Refund rules
Refund expectancy
International Return and exchange policy
Local return and exchange policy
Product return and exchange limitations and prohibitions
Brand's Sizing and Fitting FAQs
Mention any questions that customers may possibly have with your product's sizing and fit. These questions may cover:
Sizing and Fitting Return and exchange policies
Recommendations for finding the right size and fit
The technologies, information, and description used to find the right size and fit
Different product sizing and fitting processes.
Typical sizing and fitting questions and solutions
Product Uncertainties
This may come last, but for a fashion store, it is one of the most important because it may serve as an e-fashion line's legal liability insurance in the future. So do mention subjects like:
Fitting and Styling conditions
The material's properties
Material care conditions
Material washing conditions
Profile Subscriptions and Memberships
This may not be relevant, but you may want to ask buyers and online browsers to become members of your e-commerce store before they complete their transaction. So, if you do have a subscription and membership sign up, you must provide answers to your customers' frequently asked questions. These inquiries may include subjects like:
Sign Up Requirements
Changing Passwords
Updating Personal Information
Changing Names
Membership Perks
Opting from subscription marketing emails and materials.
Step 3: Write The FAQ Questions in The Correct Phrasing
Now that you know the question categories, you need to write out the questions. Your FAQ questions should be phrased in the customer's voice. So word the inquiries like this:
Can I exchange my order if it's not the right fit?
Can I return my order if I change my mind?
Can I change my delivery address?
How do I process a return?
How do I use the size and style recommendation tool?
A Well-Written and Effective FAQs Page
A well-designed FAQ page could be a goldmine for a company's customer service department, allowing them to better assist consumers and grow the business. Meanwhile, through proper SEO – (Search Engine Optimization) keyword application, you could achieve enhanced website traffic.
A frequently asked question page could ultimately make or break the business because it can either effectively create positive conversion rates and profits from the return on investment. Or you could lose your customers' trust and reliability, which would lead to a loss of sales. So do pay close attention to your questions and the answers.
Step 4: Phrasing The Answer To The Chosen Questions
It's crucial to frame your responses effectively. Put on your public relations hat and answer the question with a good spin, even if it concerns a possible flaw in your product or service. Your replies should be comprehensive in order to establish your credibility, but you must be careful not to bore your listeners by providing too much information.
Also, just like the questions, to enhance your website traffic and increase your Google search result ranking, it would be vital to apply Search Engine Optimization (SEO) keywords and criteria within your answers.
The FAQ Answers Phrasing Technic
While the queries should be from the customer's point of view and written through the use of a personal pronoun like "I" in question examples like, "Where should I return the product?" The reply and FAQ answers from the company should respond with pronouns like "you" and "we." For example, you should respond with answers like:
Sample 1: FAQ Question
Can I return a product if I change my mind?
Sample 1: FAQ Response
Yes, you can. We want you to have complete satisfaction when shopping with us. That is why we provide a 30-day return and exchange policy on most items. with the exception of intimate wear and clearance items.
Sample 2: FAQ Question
When can I expect my refund?
Sample 2: FAQ Response
We will provide a refund immediately upon the return of the product. However, bank providers may take 3 to 10 business days to process the refund into the original mode of payment.
We also offer store credits that can be redeemed immediately upon return or up to 5 years later. So feel free to choose your refund process.
Step 5: Writing Up The Answers To The FAQ Questions
Keep in mind your end goal for each inquiry and make sure you're communicating it clearly and effectively. You do not want them to read a whole paragraph without finding the answer to their inquiry. Ask yourself;
Are you responding to a customer complaint about making a purchase from you? We also offer store credits that can be redeemed immediately upon return or up to 5 years later.
Communicating with your target market to teach them about the virtual fitting room you have incorporated?
How can they solve a typical issue with their purchase?
Is the response clear enough to be understood?
Have I fully explained the response?
Is it uncomplicated and understandable?
Just make sure that your response includes the full, complete response before moving on.
Step 6: Write Up an Authentic Response With Visuals
Sometimes companies fail to take advantage of the full potential of the FAQ section. If you have access to relevant visuals, provide them in your response. If it helps your brand, asking and answering a few "fun" questions may be a great way to surprise and excite your consumers.
Also, think about adding a call to action that links to other pages at the end of your response. This could be an opportunity to entice browsing customers back onto your platform and towards finalizing a transaction.
Although this is an opportunity that is frequently ignored on FAQ sites, your goal is to have your frequently asked questions page be the first place consumers (or prospective customers) go for solutions to their questions. As your knowledge grows, the "Frequently Asked Questions" section will be more useful and should be expanded.
Think about the next logical step for a consumer who is fascinated by a certain subject, and attempt to provide a link to the appropriate location in your website or material that helps them take that step.
Step 7: Optimize For SEO – Search Engine Optimization
Many websites will have a page for their most frequently asked questions. The answers will be in the form of a question-and-answer format, where the answer to a particular question will only show up when the question is clicked on. While this does accomplish the primary goal of a FAQ page—to smooth down the customer's route to purchase—it does not provide an SEO solution for drawing in traffic.
SEO Solution To Increased Conversion
Search Engine Optimization is an excellent way to boost your e-commerce clothing store's conversion rate. One place you can utilize SEO is within your online boutique's FAQ page.
You could make an effective SEO-optimized page and answer by making a Frequently Asked Questions (FAQ) page with separate tabs for each question. Through separate tabs and linkable pages for each question or category on your FAQs page, you could make your platform easily searchable because of the SEO keywords you use.
The Result of Having An SEO-Optimized E-Commerce Platform
Using keywords on your website that are related in meaning will help your search engine rankings with little work. You can make it easier for Google to find each response by connecting each question to its own hyperlink. Creating content or landing pages that are geared toward specific search queries might help you be noticed even if your audience isn't actively looking for subjects or precise products connected to your business.
Using separate links for your questions may attract the attention of potential customers looking for answers to their questions. People would be directed to your FAQ page straight from their search browsers.
Which Sections Must Be SEO Optimized
If you want to use the SEO optimization solution successfully, you need to add SEO keywords to several platform components.
You must use SEO-relevant, semantically related words in your questions and answers, and you must also pay attention to the tag and meta description. Optimize the title tags and meta descriptions on your frequently asked questions pages.
Including these queries and focus keywords in your content will help you get a highlighted snippet and a higher ranking on search engines.
Step 8: Create and Design Your FAQ Page
Now that you have the content, you can create and design your FAQ page on your e-commerce store platform. There are a lot of page formats you could go for with different providers, but just ensure that the format you use is:
Interactive
In line with your e-store theme
Responsive and accessible functionalities
Customizable
Mobile-friendly
Convenient searchability
Easy to set up, run, and maintain
No matter which template you choose for your FAQ page, make sure it gives your visitors and customers a pleasant shopping experience.
Step 9: Include a Search Bar On Your FAQ Page
The best tactic for creating an accessible e-commerce store that provides a pleasant experience for its users would be one that makes browsing simple. A search bar is a great strategy for making searching for answers easy for customers.
If online shoppers can type their questions into a search bar on the FAQs page, they don't have to look through all the categories of questions to find the answers they need. This saves them time and makes it easier for them to find what they need.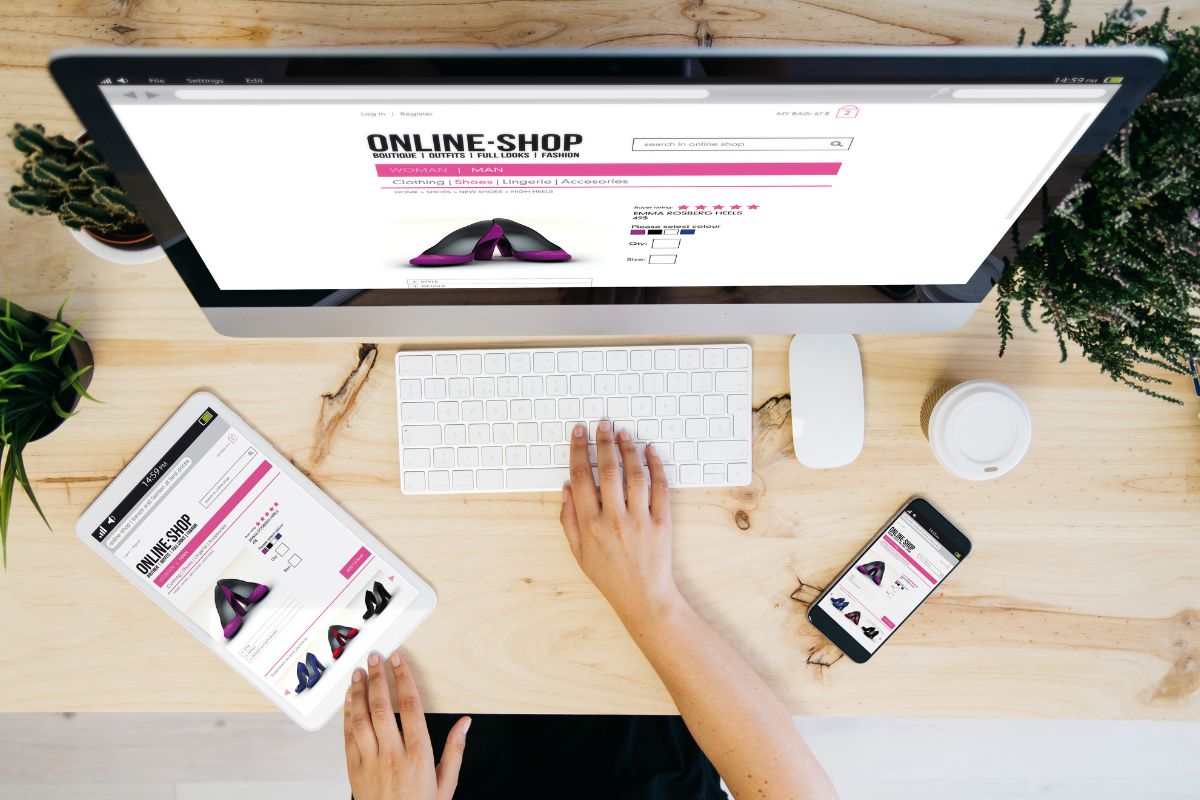 The search bar strategy would show your e-commerce business's respect for your customers' time and presence. At the same time, it would make shopping easier and browsing more enjoyable for shoppers, which could increase your conversion rate and sales profits in the long run.
Step 10: Include a Chat Bot On Your FAQ Page
Chatbots are a great addition to your FAQ page. It has a strong focus on customer service through chatbots and live chats, which makes for a great personalized shopping experience.
Your FAQ is a resource not just for customers but also for your support staff, whether they are humans or bots. Customers utilize the FAQ as a resource, and chatbots will provide instant responses to common questions.
Using chatbots and live chats, your online clothing store or online store that sells products and services can offer personalized support. This would, in turn, enhance your online business's conversion rate and profits.
Step 11: A FAQ For Boutique E-Stores
A "Frequently Asked Questions" section is important because it helps a company figure out what its customers will want in the future and what they can expect from its e-commerce site.
Another benefit of making a FAQ section is that you can check to see if you've answered and solved all of your clients' questions. By writing answers to the questions you think people will ask in your "Frequently Asked Questions" section, you can figure out how your online business works, what problems it has, and how to fix them.
Step 12: The Missing Solutions To Your FAQs Section
In light of the above point, identifying a shortcoming in a response is not enough. It is important to provide a solution. This step is not compulsory, but its addition could be a great addition to your e-commerce store. Particularly for the example below, which applies to online clothing and apparel platforms:
For example, the questions that fashion brands get asked the most often are about sizing and styling, returns, and exchanges. But online clothing stores only give one paragraph about how a customer should choose their size instead of a more user-friendly and straightforward solution.
But if you want to stand out among the many online fashion stores, you should offer a solution that is more robust than the general norm.
Examples of Innovative Solutions For FAQs Sizing and Styling Issues
As was already said, confusion about size and style is one of the most common "frequently asked questions" for fashion brand e-stores. But in today's technology-driven world, there is a solution to helping shoppers pick their precise size, dimensions, and style using innovative technologies.
Your clothing brand could use a virtual fitting room service like Robosize to give suggestions for size and style. Robosize provides automatic size and style suggestions using AR, AI, and 3D technologies. Technologies like Robosize are a good answer to your FAQ questions because they are exclusive, fun, and sustainable. Also, as an e-commerce fashion brand, it is easy to install Robosize on your website, which makes the solution easy to use.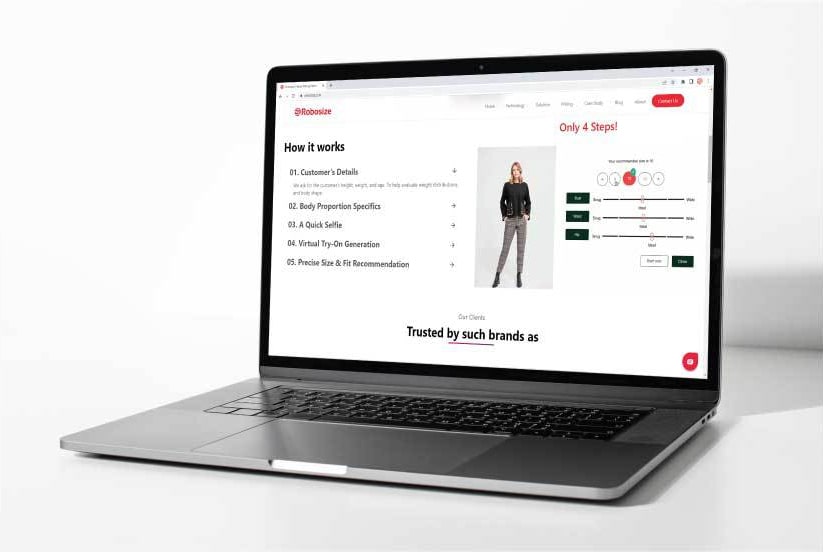 Virtual Fitting Room
The right size, The first time
Finding the perfect fit with a few clicks. boosts sales and cuts returns
Try Femo for Free
But Why Use Innovative Technologies For FAQ Solutions
Using virtual fitting room solutions like Robosize or any other innovative, cutting-edge technology for frequently asked questions (FAQ) answers gives businesses a competitive edge and gives customers a better shopping experience.
By coming up with a creative answer and solution to a common problem and frequently asked question in online clothing and apparel businesses, you can set yourself apart from the competition and get people to buy from your online clothing boutique.
You can differentiate yourself by going the extra mile. This would bring more customers to your platform, raise conversion rates, and boost e-commerce sales by coming up with new ways to answer customer questions and concerns. Frequently asked questions for fashion brands
Step 13: Launch Your FAQ Page
After completing the first 12 steps and going the extra mile by coming up with a creative solution, you can now launch your FAQ page. Publicize your "frequently asked questions" page.
Since most consumers may look at the FAQ before contacting a customer care professional, it is sensible to have an FAQ page as part of your customer support flow, especially if the consumer shopping experience is vital to your organization.
But if you're selling products or services that are likely to get a lot of questions, it may be enough to just put a link to a basic FAQ page in your website's navigation to calm people down before they buy.
The FAQ Hyperlink Location
You could add a "frequently asked questions" section to your product pages. Alternatively, add the FAQ information with your product descriptions or put it at the bottom of the page next to the reviews.
In addition, most websites place "frequently asked questions" links in the site's footer, especially if the main menu is already overcrowded. You could also consider incorporating your FAQs into other parts of your website to provide a uniform experience across all of your channels.
Step 14: Maintenance and Page Management
The FAQ section, like any other page on an e-commerce platform, does require upkeep, maintenance, and page management. Don't forget about your FAQ page forever because you think it doesn't need to be managed or updated.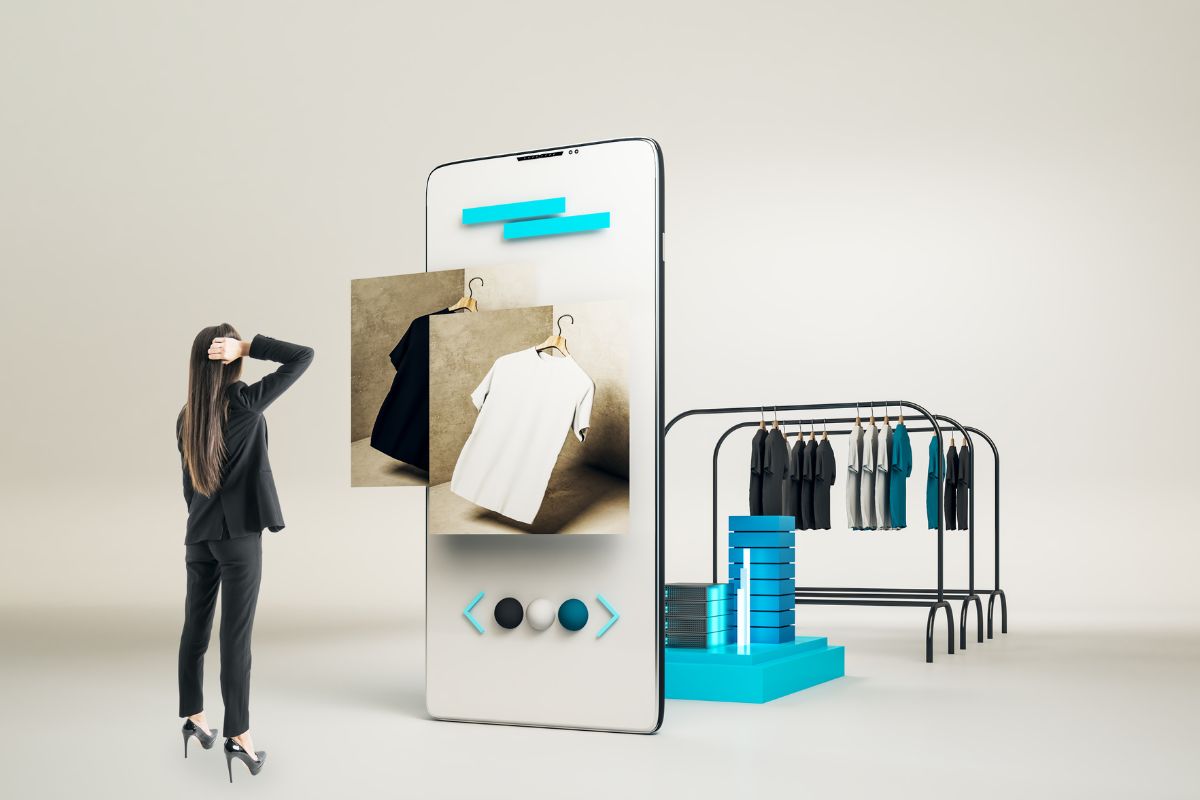 So, continue to track your browsing visitors' actions, questions asked in the live chats, and questions sent to your customer representatives through email. to update and add to your FAQ questions and answers, if necessary.
The 14 Steps to Writing a Perfect FAQ For Clothing and Apparel Websites
The above article is a comprehensive read through the 14 steps you should take to write a perfect FAQ for clothing and apparel websites. Even though the article shows how to make a "Frequently Asked Questions" section for fashion brands, these steps can be used for any e-commerce site that sells a product or service. It does provide precise FAQ steps, solutions, and examples for online fashion boutique stores. All you have to remember is that the Frequently Asked Questions, or FAQ, sections for an online fashion brand or any other e-commerce store are an important component. It does require the same attention and care as any other page on your e-commerce platform. Because of this, it is very important to follow our 14-step guide to writing the perfect FAQ for clothing and apparel websites.